Mizu no Oto - Every image Has Its Haiku - Edition #47 - [Eng/Esp] -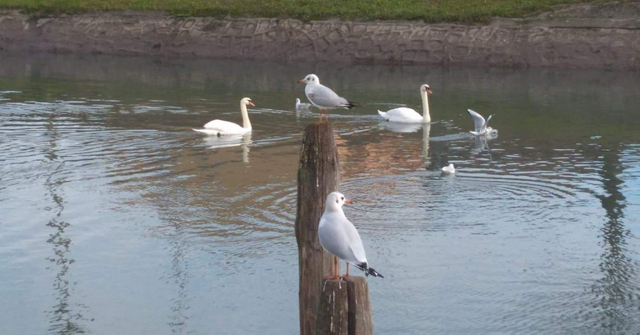 [photo by @marcoriccardi], from @bananafish´s blog




English
White feathers
in a kinetic mirror.
It's Spring
Spanish
Blancos plumajes
en cinético espejo.
Es primavera.

Esta es mi participación para el concurso de HAIKU en su edición #47, publicado por @bananafish. anímate a participar, lee las instrucciones en el enlace:
This is my entry for the HAIKU contest in its edition # 47, published by @bananafish. Dare to participate, read the instructions on the link:

LOs separadores de párrafos son de mi propiedad al igual que la firma. Ésta es un obsequio de @brendahcaroline.


GRACIAS POR LEER, VOTAR Y COMENTAR MI PUBLICACIÓN