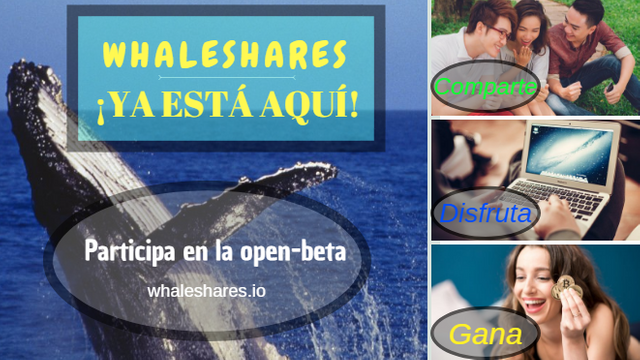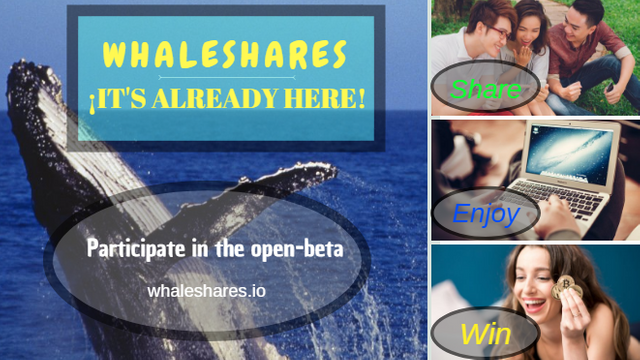 Algo nuevo en el horizonte,
ya se asoma una blockchain,
cargada de muchas novedades.

Año y medio ha pasado,
como una broma comenzó,
hoy nace con mucho empeño.

Whaleshares con mainnet debuta,
incentivando a compartir,
mientras te diviertes y ganas.

Comenzamos a hacer comunidad,
mostrando con alegría
cada uno sus talentos.

Te invitamos a unirte,
con emoción te esperamos,
para construir un nuevo mundo.

Something new on the horizon,
you're already seeing a blockchain,
full of novelties.

A year and a half has passed,
as a joke began,
is born today with great determination.

Whaleshares with mainnet debuts,
encouraging sharing,
while you're having fun and winning.

We began to build community,
showing with joy
every one of your talents.

We invite you to join us,
we look forward to seeing you,
to build a new world.

---
Esta es mi participación en el reto de diseño de @milkbox.info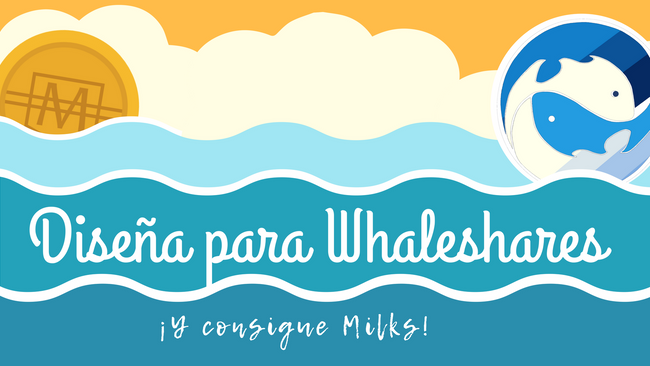 Diseños hechos con Canva
---
Gracias por leer estas palabras de mi autoría.
---

---
Publicado desde mi blog con SteemPress : https://megaela.timeets.com/2018/08/18/ven-a-whaleshares/
---