Algunos aseguran que el tiempo es valioso, otros dicen que corre como loco y no falta el despistado que no sabe que existen horas, minutos y segundos circulando. Pensando en que es el tiempo, vinieron muchas cosas a mi cabeza, entre ellas galletas, porque puedo comer 100 galletas en un minuto; esta bien, estoy exagerando.
Sea como sea, hoy quiero presentarles a: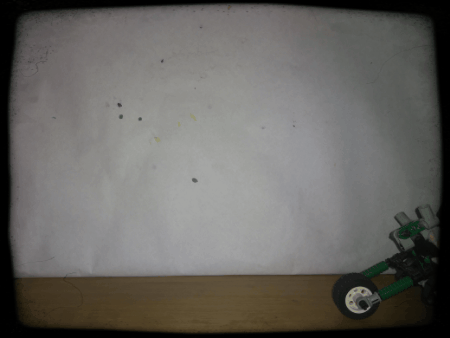 Don Relojiendo, el reloj de sol.
Le gusta pasear en su moto, así persigue al sol cuando este se encuentra demorado en las mañanas por las nubes grisáceas. Tienes dos patas, una con largas uñas para aferrarse a los buenos momentos, porque no quiere olvidarlos con el paso del tiempo; la otra pata lleva un barco de papel, para navegar entre los recuerdos no tan buenos sin ahogarse por un pasado doloroso.
Today I want to introduce Mr. clock, who is a sundial, who drives a motorcycle to reach the sun when it is too late.
It has the following characteristics:

Two legs, one with claws to maintain good moments with the passage of time; the other with a paper boat to navigate the bad memories and not drown in them.
A multicolored base, representing the years, light colors represent the age of the child, blue for the young and adults; old age black and gray.
He has no hands because with them he would live pointing out the future when he should live in the present and now.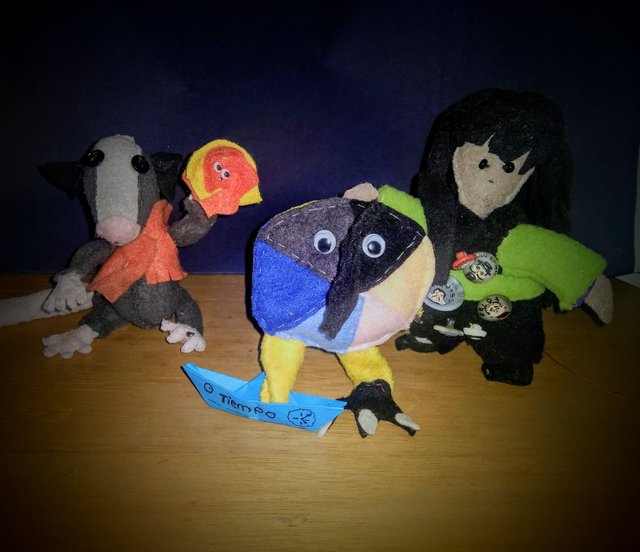 Tiene varios colores en su base, que representan los momentos que vamos recorriendo, los más claros edades infantiles; azules representan adultos y juventud; negros y grises la vejez. No tiene brazos, porque querría avanzar sin reparo, cuando se debe vivir el presente, sin estar pensando en lo que vendrá.
Todo reloj debe tener un sol cerca, don Relojiendo no es la excepción, va dando su hora con la sombra que genera su forma.
Un agradecimiento especial a don Zarigüeyo por sostener al gran astro.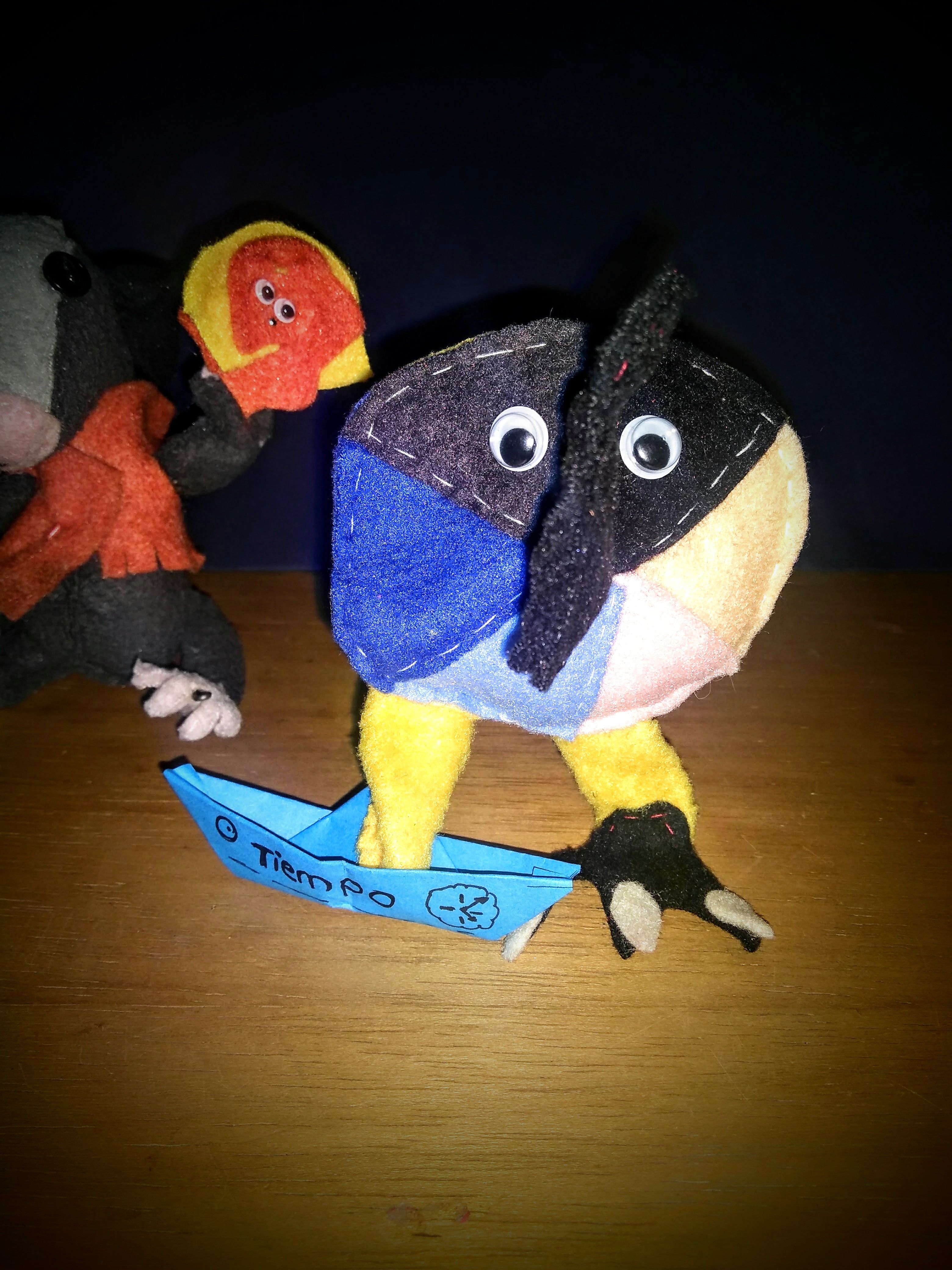 This clock needed a sun, so Opossum took one in his hands and turned around so that Mr. clock worked and gave the hours. However, the photography was complicated, because the opossum began to play to scare the clock, it is difficult to work with disobedient dolls.
En realidad, no le agradecemos nada al zarigüeyo , porque se puso de gracioso a molestar a don Relojiendo por todo el set de grabación y fotografía. Con estos chicos uno termina cansado.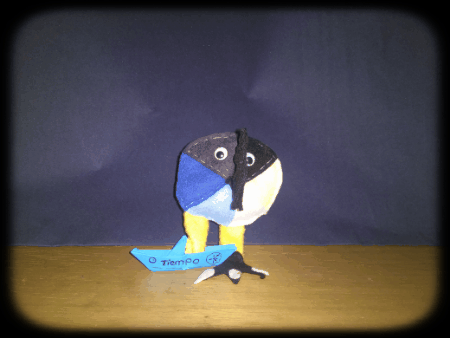 Ahora que tengo este nuevo compañero, seré mas cuidadosa , porque he notado que no regresan los tiempos pasados, aunque guardaba la esperanza de regresar algunos años para que Waldo fuera eterno.

Don Relojiendo esta hecho con tela polar, una estructura de alambre, relleno e hilos de colores.
Mr. clock is made with fabric, threads and an internal wire structure.
Primero corte las telas y seleccione los hilos; ¿pueden creer que no tenía hilo negro?, alguna vez cayó bajo la cama y jamás apareció, compraré uno mañana.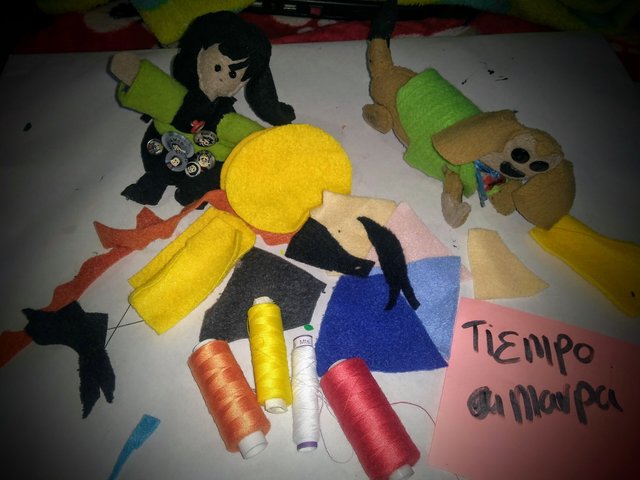 Y a coser.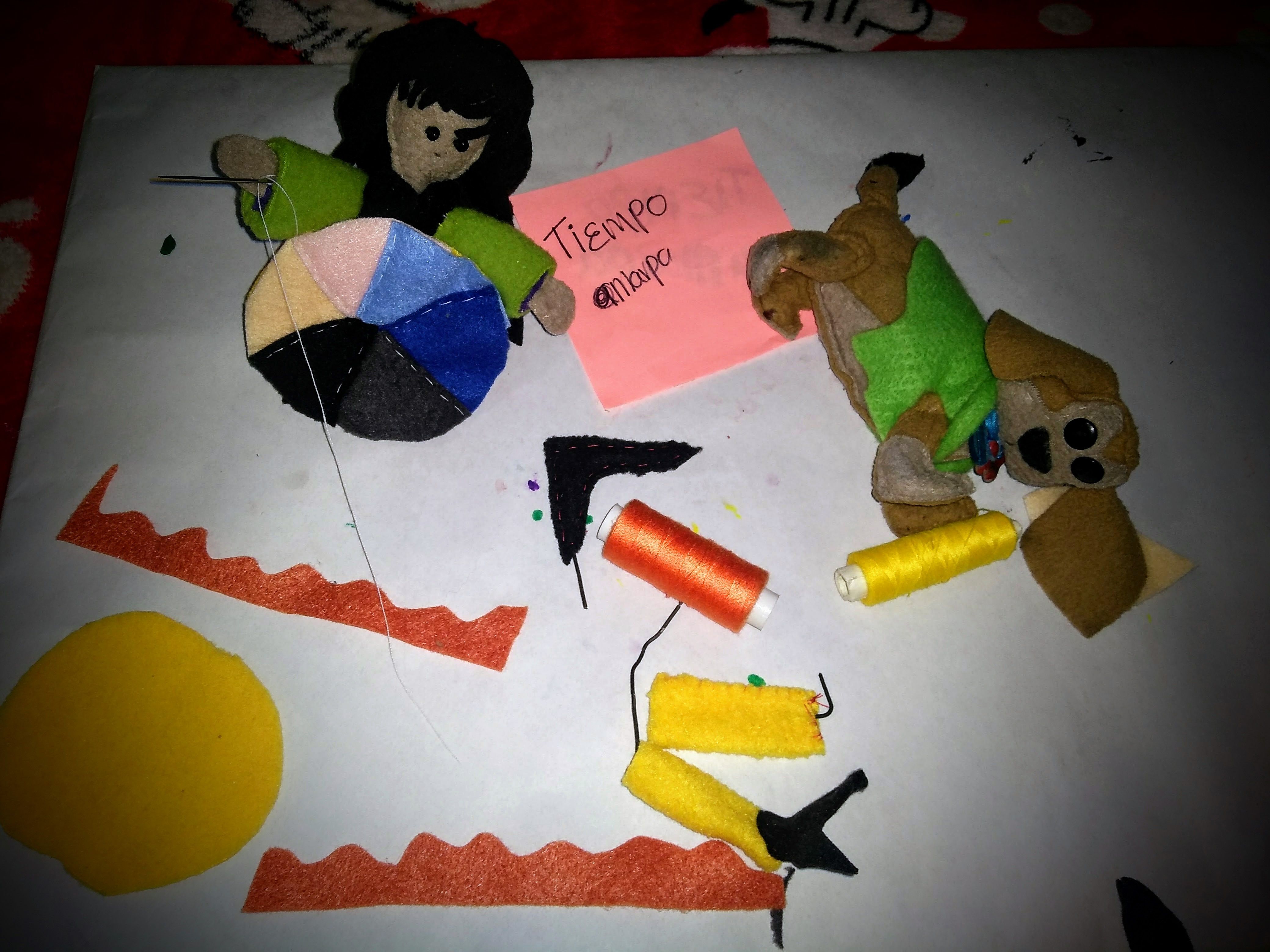 ---
Si desea saber más sobre ART EXPLOSION revise este enlace: https://steemit.com/art/@juliakponsford/art-explosion-week-31-theme-time-25-steem-in-prizes
Google translator was used for this publication.
Créditos
Margarita Palomino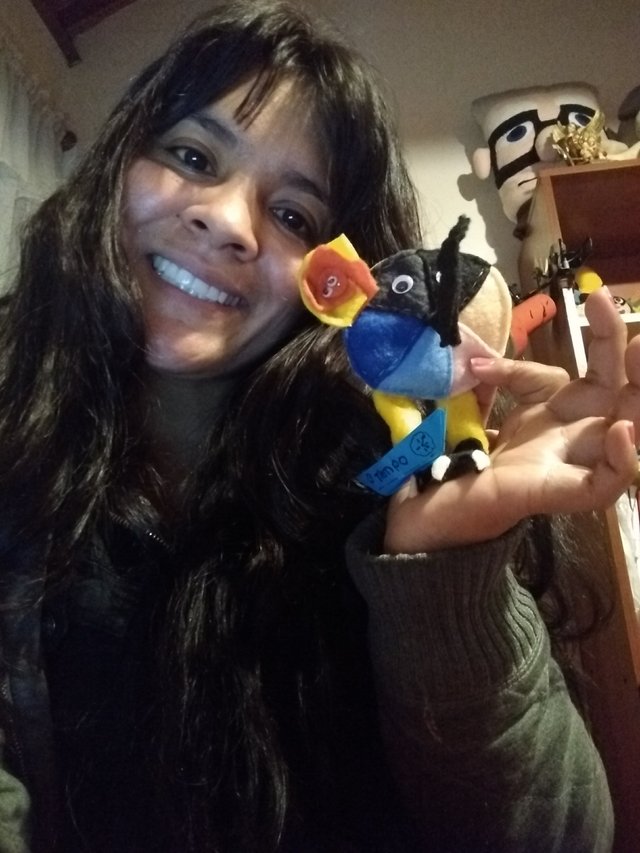 Este obra está bajo una licencia de Creative Commons Reconocimiento 4.0 Internacional