Plaza Venezuela [ESP/ING]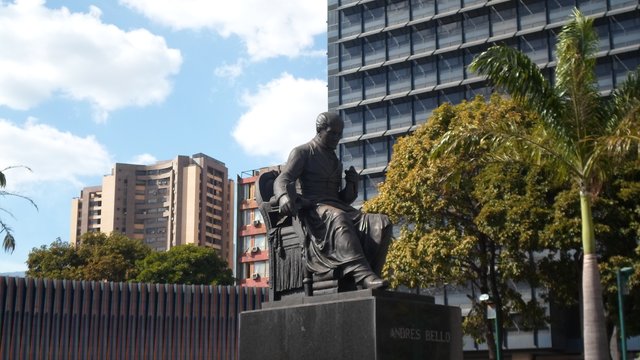 Ubicada en el extremo oeste del Bulevar de Sabana Grande, encontramos uno de los íconos más importantes y punto de referencia de nuestra ciudad capital. La Plaza Venezuela, ubicada en la Urb. Los Caobos. Inaugurada en el año 1940. Es un paseo peatonal que sirve como centro de distribución hacia diversos sitios de Caracas como: la Autopista Francisco Fajardo, el Paseo los Caobos, la Universidad Central, la Av. Bolívar, la Av. Andrés Bello, Av. Libertador, Av. Boyacá entre otras. Lo más resaltante de la Plaza es su fuente. La primera, construida en 1952 por el escultor Ernesto Maragall y bautizada como Fuente Venezuela, se encuentra actualmente a la entrada del Parque los Caobos. Consta de cinco estatuas que simbolizan cinco regiones de nuestro país: el Ávila, los Andes, los Llanos, el Orinoco y el Caribe. La actual se inauguró en 1983, obra del Ing. Santos Michelena, de aspecto diametralmente distinta a su predecesora. Ha sido intervenida en cinco oportunidades, la última en el año 2007, constaba de un juego de agua, luces y colores, al estilo de las más modernas fuentes del mundo como la Fuente Mágica de Mointjuic en Barcelona (España), actualmente se encuentra en proceso de recuperación. En el paseo de la plaza podemos disfrutar de obras de arte como: el Abra Solar de Alejandro Otero, la Fisiocromía homenaje a Andrés Bello (que sirve de marco a su estatua) de Carlos Cruz-Díez, entre otras.  
   Located at the western end of Bulevar de Sabana Grande, we find one of the most important icons and point of reference of our capital city. The Plaza Venezuela, located in the Los Caobos District. Inaugurated in 1940. It is a pedestrian promenade that serves as a distribution center for various Caracas sites such as the Francisco Fajardo Highway, the Paseo los Caobos, the Central University, Bolivar Avenue, Andrés Bello Avenue, Av. Libertador, Av. Boyacá among others. The highlight of the Plaza is its source. The first one, built in 1952 by the sculptor Ernesto Maragall and baptized as Fuente Venezuela, is currently located at the entrance of Parque los Caobos. It consists of five statues that symbolize five regions of our country: the Ávila, the Andes, the Llanos, the Orinoco and the Caribbean. The current one was inaugurated in 1983, the work of Eng. Santos Michelena, whose appearance is diametrically different from its predecessor. It has been intervened five times, the last in 2007, consisting of a set of water, lights and colors, in the style of the most modern sources in the world such as the Magic Fountain of Mointjuic in Barcelona (Spain), currently in recovery process. In the square walk we can enjoy works of art such as Alejandro Otero's Abra Solar, Fisiocromía tribute to Andrés Bello (which serves as a frame for his statue) by Carlos Cruz-Díez, among others.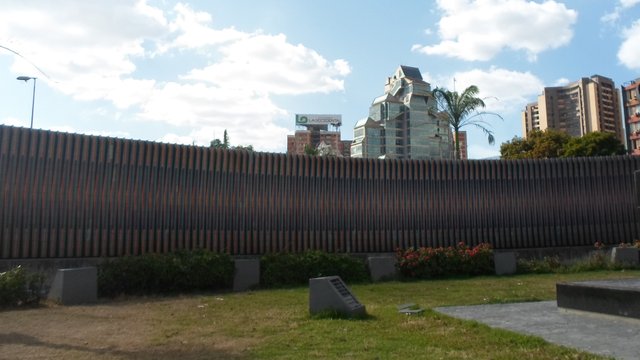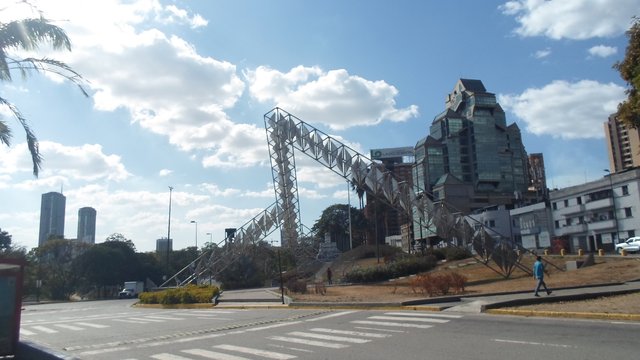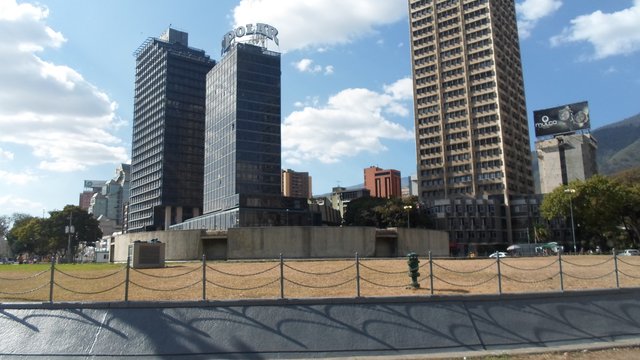 Fuente Plaza Venezuela  
By  tdvsa2007 
 Les dejo una muestra musical de dos de las canciones más sonadas (anglo y latina) para 1983. 
 I give you a sample of the music of two of the songs most played (anglo and Latin) for 1983. 
  Cyndi Lauper - Girls Just Want To Have Fun  
  Hector Lavoe y Wilie Colon - Triste Y Vacía