Johann Heinrich Füssli (1741-1825), mejor conocido como Henry Fuseli, fue un pintor suizo, aunque pasó la mayor parte de su vida en Gran Bretaña. Sus obras se caracterizan por un tono sombrío, con colores oscuros y temas que se relacionan con lo sobrenatural.
Su pieza más famosa, La Pesadilla (The Nightmare) causó conmoción en cuanto se exhibió. La mayoría de los cuadros de entonces se basaban en personas, lugares o historias, interpretaciones gráficas de algo que es posible de imaginar. Pero esta pintura tenía algo distinto, era una escena totalmente original, salida de la mente de Fuseli, introducía elementos del folklore germánico y no describía algo sencillo de imaginar mentalmente.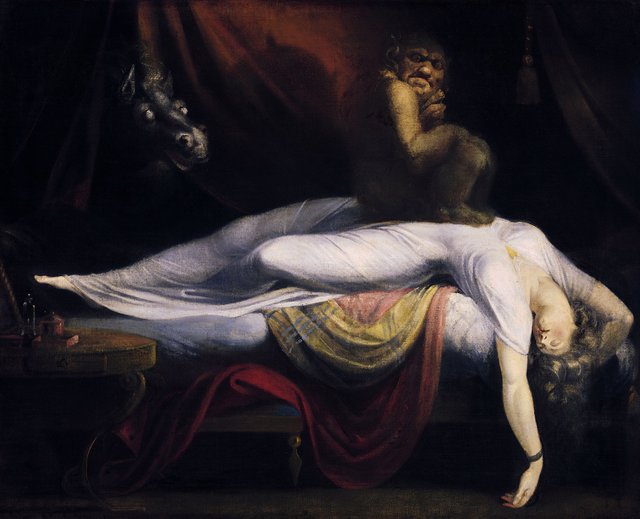 Fuente
El cuadro involucra a una mujer dormida, acostada boca arriba, con un Mare (en inglés antiguo) en su torso, un ser mitológico, que, se contaba, aparecía en el pecho de las personas e inducía pesadillas mientras les impedía la respiración. Estas criaturas se decía que montaban caballos durante las noches, lo que explica la presencia del equino en la imagen. Estos seres son una explicación temprana a la parálisis del sueño o apnea del sueño, en donde el individuo siente que está despierto y consciente, pero sigue soñando, una suerte de alucinaciones que muy frecuentemente se relacionan con la asfixia.
El cuadro es un momento de parálisis. Un instante en el que nadie puede ayudarla, está sola. Un cuadro de impotencia. El ser nocturno te observa mientras está sobre la mujer y tú no puedes hacer nada. Hay sufrimiento y sólo se puede esperar que a que se termine, sólo que no terminará mientras lo observes.
Existen otras obras impresionantes de Fuseli, un hombre que durante varios años se dedicó a la academia. Aquí una pintura llamada Thor Golpeando la Serpiente de Midgard (Thor Battering the Midgard Serpent). Exhibido en la Real Academia Británica de Arte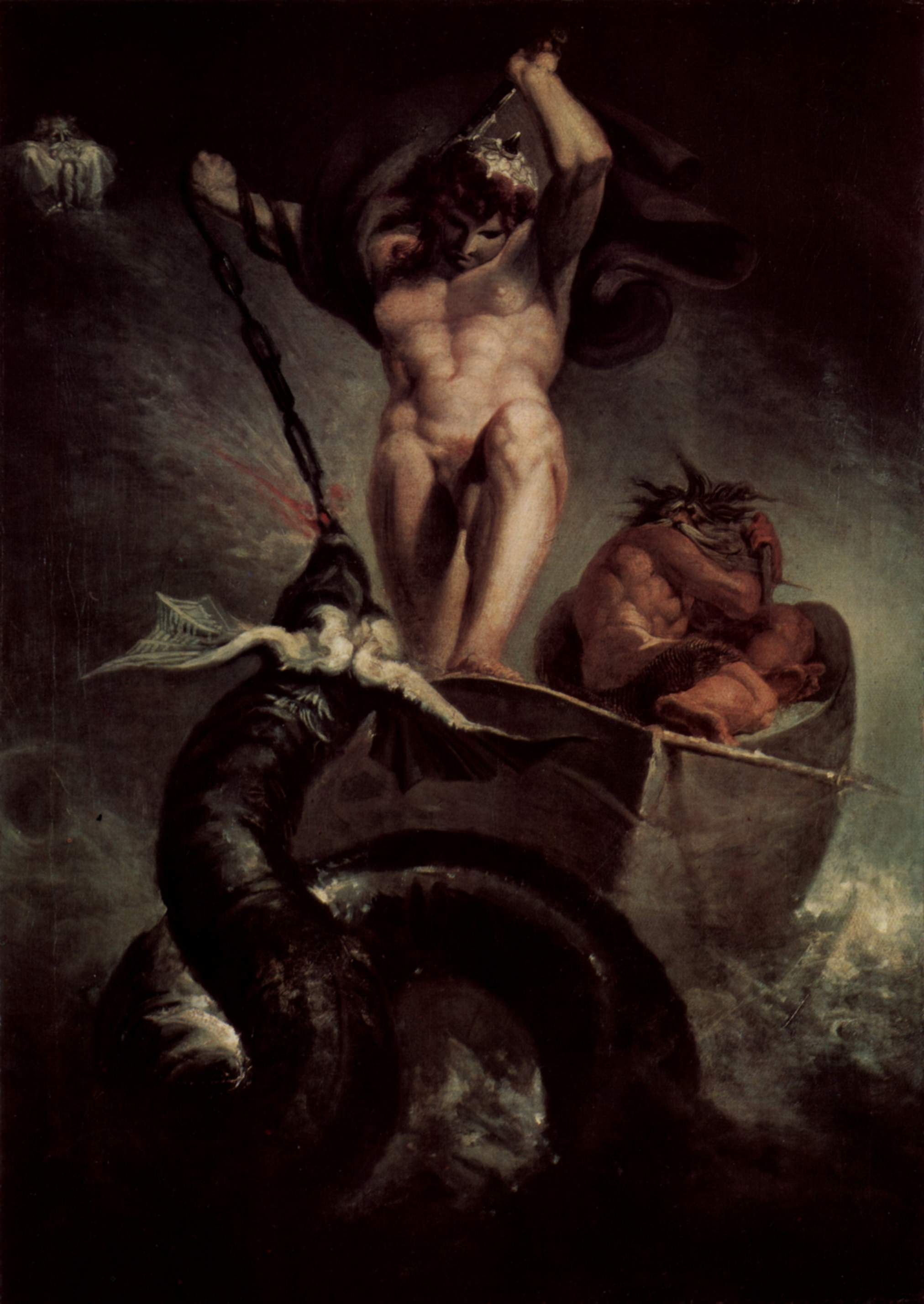 Fuente
También cuenta con trabajos que funcionan como ilustración a obras de Shakespeare, como en esta:
Ariel, un espíritu mágico en La Tempestad (The Tempest), rara vez interpretado de manera tan oscura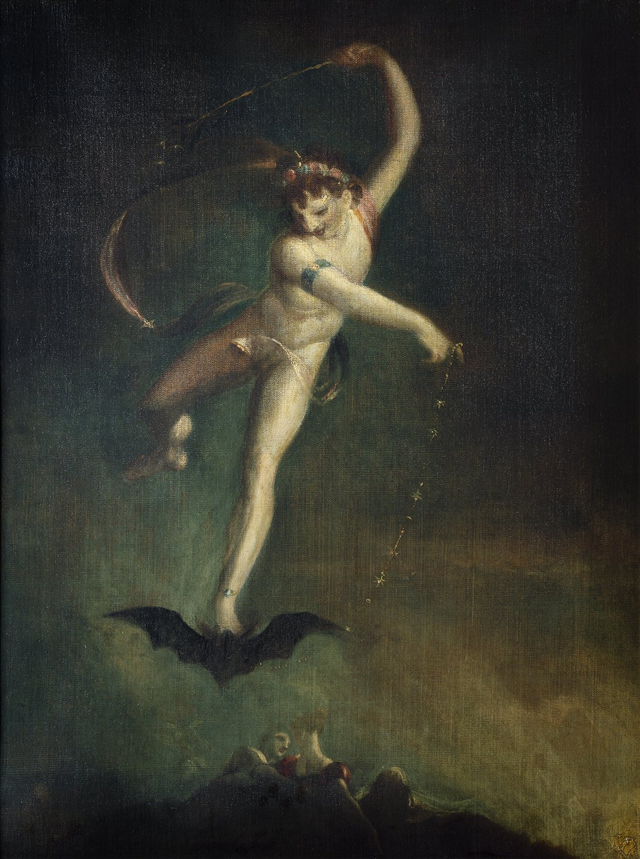 Fuente
Y por último, The Night-Hag Visiting Lapland Witches (La Bruja Nocturna Visitando a las Brujas de Lapland), basado en los trabajos de John Milton en _ Paradise Lost_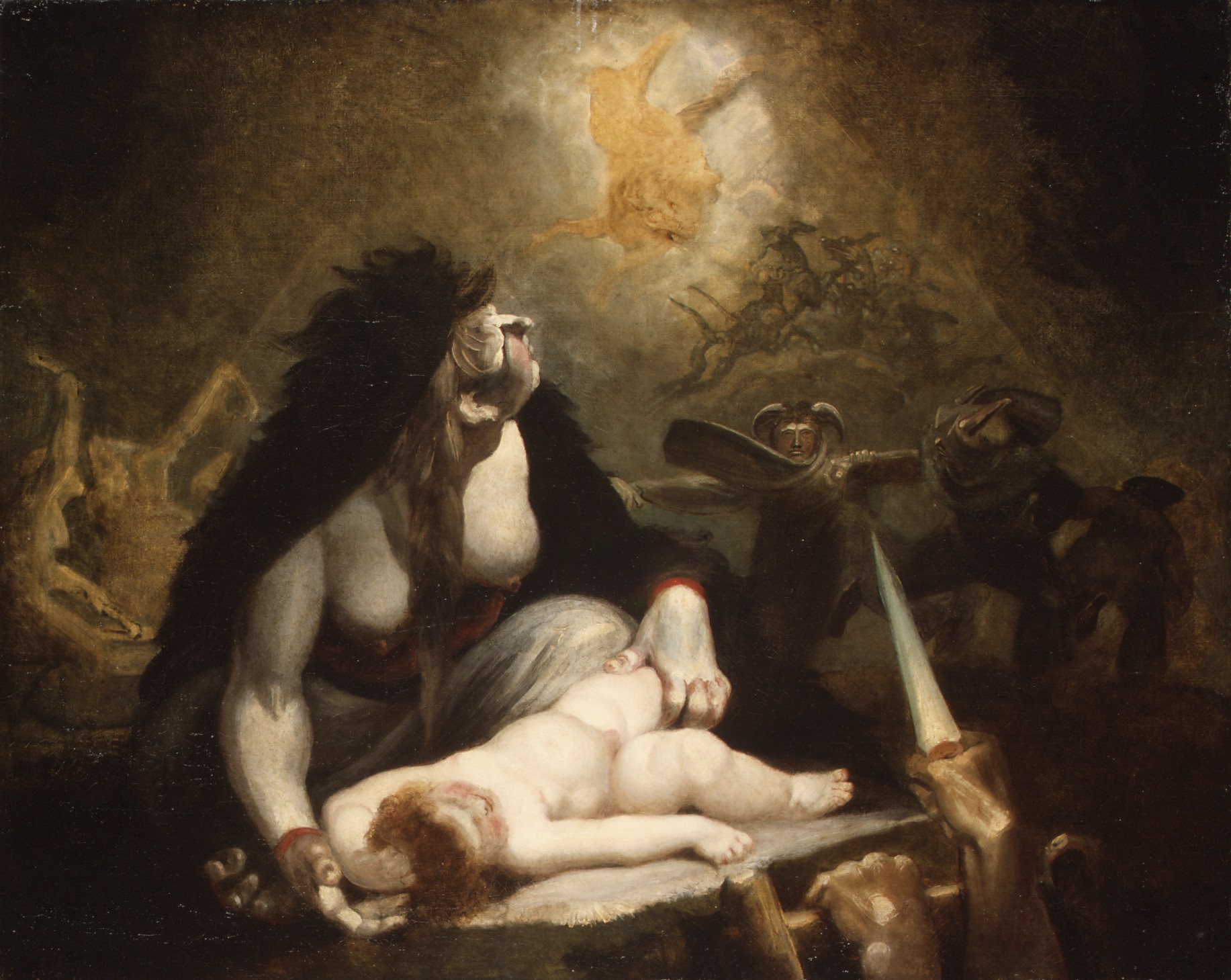 Fuente
El catálogo de la pintura reza:
LAS ORGÍAS DE LAPLAND, los sabuesos del infierno alrededor de Pecado comparados a esos que
----Siguen la bruja nocturna, cuando es llamada
En secreto, montando a través del aire viene
Atraída con el olor a sangre de infante, a bailar
Con las brujas de Lapland, mientras la laboriosa luna
Se eclipsa a sus encantos
Esta última llamó mi especial atención. Lapland resulta ser una tierra que fue conocida por sus actividades de brujería. En la escena se realiza el sacrificio de un infante, y ante este su inminente muerte, la night-hag (una suerte de bruja nocturna relacionada también con la parálisis de sueño), es atraída
Y ahora sí para terminar, un retrato de Fuseli: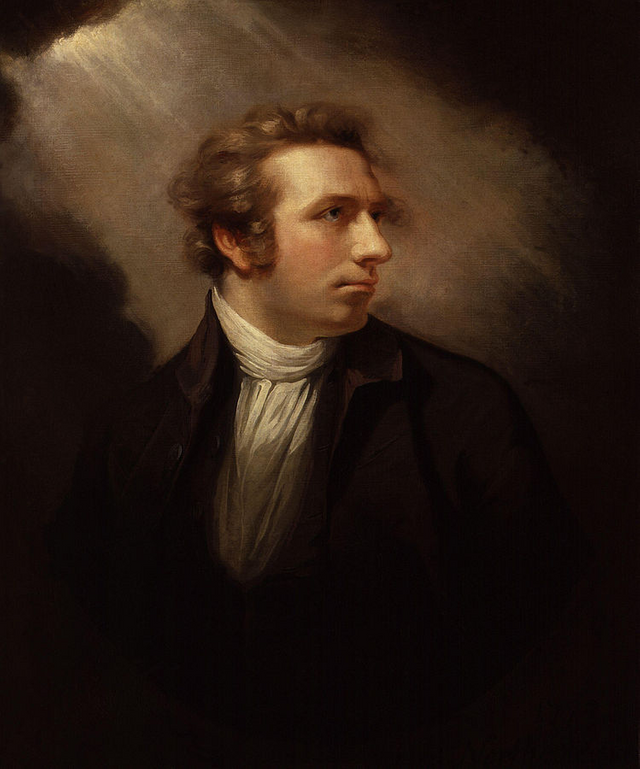 Referencias:
Fuseli, Another Nightmare: The Night-Hag Visiting Lapland Witches. LAWRENCE FEINGOLD
Cualquier traducción fue hecha por mí.