Hola a toda la comunidad, hoy les traeré las imágenes de la reconstrucción final de un diente, luego de terminado el tratamiento de conducto.
Hello all the community, today I will bring you the images of the final reconstruction of a tooth after a root canal.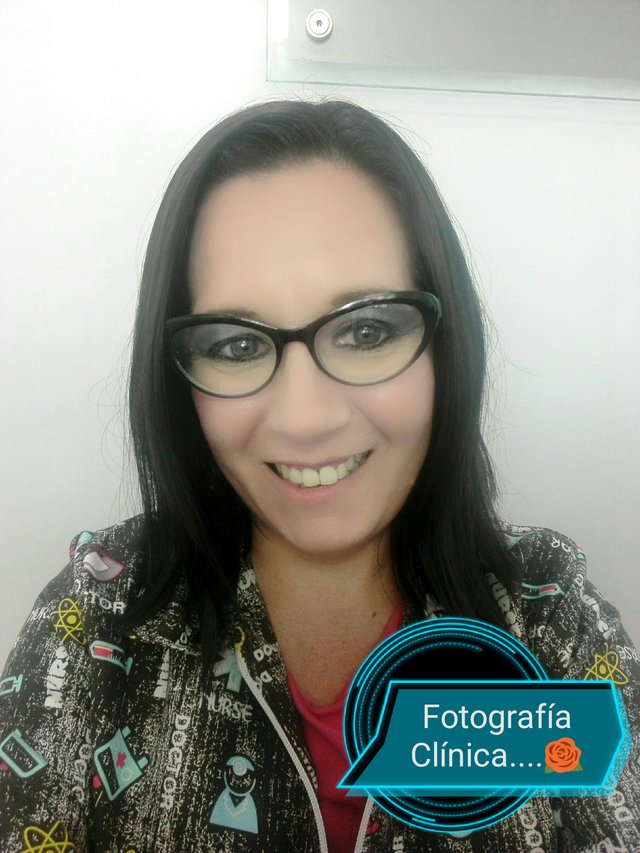 Los dientes sometidos a tratamiento endodóntico suelen tener cavidades amplias, por lo tanto, restauraciones muy extensas y profundas, en algunos casos no tenemos mucho tejido remanente, lo que nos indica la realización de corona para aprovechar lo que nos queda de tejido y raíz.
#e teeth submitted to endodontic treatment usually have wide cavities, therefore, very extensive and deep restorations, in some cases we do not have much remaining tissue, which indicates the realization of a crown to take advantage of what we have left of tissue and root.

Aquí observamos una reconstrucción con resina fotocurada del 42 (Incisivo lateral inferior derecho), de una paciente fenemina que se le realizó un tratamiento endodóntico, a pesar de no tener casi paredes, se talla de manera de darle la mayor anatomía posible, por ser un diente del sector anterior, se le indica al paciente que si llegara a fracturarse, tendría que pensar en una corona con perno intraradicular.
Here we see a reconstruction with 42 photo cured resin (lower right lateral incisor), of a female patient who underwent endodontic treatment, in spite of having almost no walls, it is carved in such a way as to give it the greatest possible anatomy, as it is a tooth from the anterior sector, the patient is told that if it were to break, he would have to think of a crown with an intraradicular pin.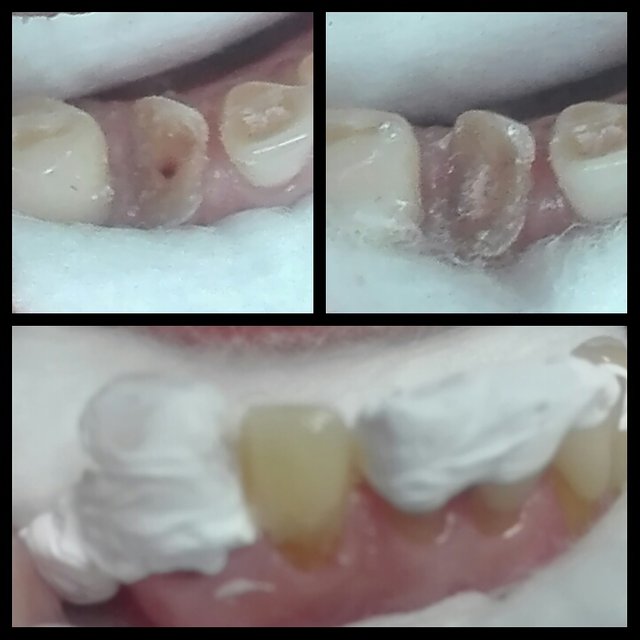 Se pueden ofrecer al paciente varias alternativas para conservar el diente en boca todo dependerá de la respuesta biológica y económica del paciente por ser procedimientos algo costos.
Several alternatives can be offered to the patient to keep the tooth in the mouth, all of which will depend on the biological and economic response of the patient, since these are somewhat costly procedures.

Este es el link del tratamiento endodóntico de este diente:
This is the link to the endodontic treatment of this tooth:
https://steemit.com/spanish/@helengutier2/mi-consulta-diaria-dra-vengo-a-que-me-termine-la-endodoncia-my-daily-practice-dra-i-come-to-finish-the-endodontics.

Si te gustó la información y la publicación puedes apoyarme con tu voto y un comentario, si quieres puedes seguirme, cualquier duda o pregunta estoy aquí para ayudarte.
If you liked the information and the publication you can support me with your vote and a comment, if you want you can follow me, any doubt or question I am here to help you.
By @helengutier2

NOS VEMOS EN LA CIMA

Fotos Originales CRO Odontoven, Bogotá
Programa Editor: Foto Collage
Cámara: Huawei Y6II