Hola amiguitos Steemians! Les saluda @hecdacast, por fin decidí cuál es el mejor lugar para crear mi huerto, la parte trasera de mi apartamento. Como verán en la imagen, debemos hacer algunos arreglos, adaptar e inventar las macetas y poco a poco ir agregando las plantas.
Debo asociar las matitas para que estén equilibradas en cada maceta o tablón, compartan los nutrientes de la tierra (sustrato) entre ellas y se protejan de las plagas. Algunas las compraré, otras voy a germinarlas y también otras las obtendré a través de los esquejes.
Acá les muestro el espacio, es el primer ventanal, allí pueden ver unas plantas, son las primeras que compré...en el próximo post hablaremos sobre ellas.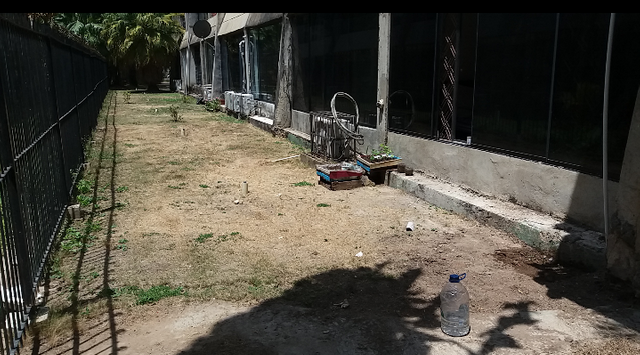 Hello little friends, Steemians! Finally I decided what is the best place to create my garden, the back of my apartment. As you will see in the image, we must make some arrangements, adapt and invent the pots and gradually add the plants. Some I will buy them, others I will germinate them and also others I will obtain them through the cuttings.
I must associate the plants so that they are balanced in each pot or plank, share the nutrients of the soil (substrate) between them and protect themselves from the pests.
Here I show you the space, it is the first window, there you can see some plants, they are the first ones I bought ... In the next post we will talk about them.