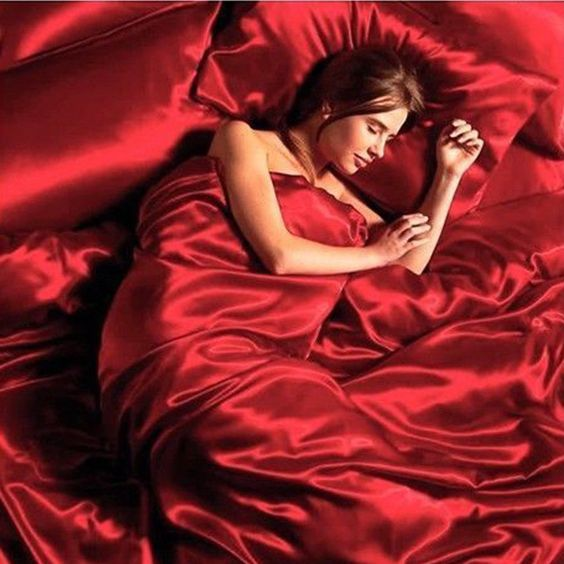 Con este poema participo en el
concurso de poesía lírica
que promueve el amigo
@felixgarciap
. Donde se pueden presentar poemas tanto en inglés como en castellano. Un agradable espacio el que nos brinda, para compartir y trabajar nuestra creatividad. El tema de esta edición, que sirve como premisa para dejar volar nuestra imaginación, es: seda.... ❣Espero que estos sentimientos hechos letras sean de tu agrado.❣



Entre sabanas de seda; esperándote
Oh! amado mio, de cuerpo tan definido,
radiante ojos cual esmeralda, que me hechizan al mirarte.
Labios cual carmesí, que me incitan a besarte, y disfrutar de tu dulce néctar.
Tu desnudez es incitante, tu suavidad tal seda
es comparable, deslizar mis dedos por tu piel,
es una nota gratificante.
Radiante y suave como la seda eres, vigoroso
y fuerte como un roble, que dichosa me
siento entre tus brazos, se que protegida allí estaré.
Oh! amado mio, de viaje te has ido, y solo
las sabanas de seda son las que me acompañan.
Me recuerdan la textura de tu piel, y me hacen añorarte.
La suavidad y elegancia que destila la seda,
es motivo de recordarte; estas sabanas sin
ti se sienten tan frías, necesitan nuestro
calor, el cual emana de nuestra pasión.
Vuelve pronto amado mio, que mi corazón
te extraña, y mi piel necesita de tu piel,
besar tus labios quisiera.
Entre sabanas de seda, tu querida esposa te espera.

Among silk sheets; waiting for you
Oh, beloved, with such a definite body, eyes as radiant as the emerald, which bewitch me when I look at you.
Lips like crimson, which incite me to kiss you, and enjoy your sweet nectar.
Your nudity is inciting, your softness such silk is comparable, to slide my fingers by your skin, is a gratifying note.
Radiant and soft as silk you are, vigorous and strong as an oak, I feel happy in your arms, I know I will be protected there.
Oh! my beloved, you have gone on a journey, and only the silk sheets are with me. They remind me of the texture of your skin, and make me miss you.
The softness and elegance that silk distills is a reason to remember you; these sheets without you feel so cold, they need our warmth, which emanates from our passion.
Come back soon my beloved, that my heart misses you, and my skin needs your skin, kiss your lips would like.
Amid silk sheets, your dear wife awaits you.