¡Bienvenido al segundo concurso de la cuenta @frida.kahlo!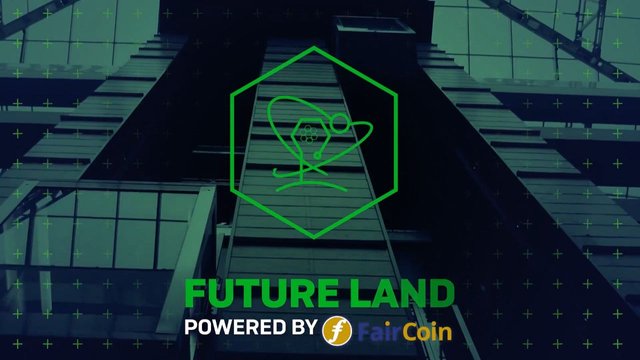 Hoy, gracias al libre acceso que tenemos a la información, podemos aprender y crear cualquier cosa. En @cervantes, la comunidad hispano hablante más grande de steemit, estamos conscientes de ello y por eso vamos a seguir apoyando y contribuyendo a la comunidad promoviendo el flujo de información útil y de beneficio común.
Como parte de la estrategia de apoyo, se realizan concursos y diferentes dinámicas a través de la misma.
@cervantes y @frida.khalo van un poco más allá del mundo virtual, y en colaboración con faircoin realizan el primer concurso para ganar entradas gratuitas a Talent Land en Guadalajara Jalisco y 52.095 SBDs! Para el primer lugar
(La cuenta @frida.kahlo es una extensión del proyecto cervantes para poder llegar a los usuarios mexicanos y recompensar el contenido de calidad.)
Talent Land y FairCoin
En México, se aproxima el evento de tecnología e innovación más grande del país: Talent Land (del 02 al 05 de Abril del 2018).
Talent Land es un evento de conferencias, dinámicas y networking sobre tecnologías emergentes y emprendimiento, con una duración de 5 días. Este evento es apoyado por muchas instituciones y hospeda a más de 30,000 asistentes durante su realización.
En resumen Talent Land se compone de las siguientes Áreas:
- Developers Land: Developers, Artificial Intelligence, IoT, Cloud, Big Data, Cybersecurity
 - StartUp Land: Fintech, Insurtech, Investors, Exponential, Scale Up
 - Future Land: Emerging Tech, BlockChain, Singularity
 - Iron Land: Robots, Drones, Makers, Modding, Overclocking
 - Creative Land: Music, Movies, Interactive, Marketing
 - Gamer Land: eSports, Virtual Reality

Y este año, por primera vez, el área de Future Land, la cual se dedicará a difundir todo lo relacionado con blockchain, será patrocinada por fairCoin.
FairCoin es una criptomoneda de precio estable, con un protocolo de Prueba-de-Cooperación, el cual se basa en la distribución en base a las acciones en beneficio de todos los que participan en la red. Es la única en su tipo y pretende ser un movimiento ético y social, a través de tecnologías como FairCoop (Cooperativa mundial basada en faircoin), fairMarket, Bank of the Commons, entre otras…
Bases del concurso
Publica en post escrito, o un video blog en el que expliques a detalle los siguientes puntos:
¿Porqué usar fairCoin y que beneficios sociales tiene formar parte de fairCoop? (¿Qué es fairCoin? ¿Qué es FairCoop?)
2. ¿Qué me llama más la atención a mí sobre fairCoin?
Ojo, no es necesario enlistar exactamente los puntos del post anteriormente mencionados, pero si es mandatorio hablar de ellos en tu estilo, a lo largo del post que se realice.
Material audio visual
Si el post es en video a través de dtube, tiene que tener una duración mínima de 5 minutos y máxima de 9 minutos.
Si el post se hace a través de dlive aplican las mismas restricciones.
Material en texto
Si el post se hace escrito se deben cumplir un mínimo de 800 palabras y un máximo de 2,000.
El plagio será penado con descalificación y posiblemente un flag de parte de lince.
Criterios de evaluación
En general se tomará en cuenta la calidad de redacción, comunicación, material visual, diagramas de referencia, investigación previa y esfuerzo.
Las siguientes características se evaluarán en cada entrada:
-Creatividad.
-Marco Teórico.
-Redacción.
-Estructura del contenido.
-Calidad de la información.
-Esfuerzo de edición, uso de markdown, etc…
-Congruencia en el texto.
-Lógica y estructura de las ideas.
El límite para concursar es de 4 días
Los tags que deben utilizar son spanish cervantes faircoin faircoop y mexico