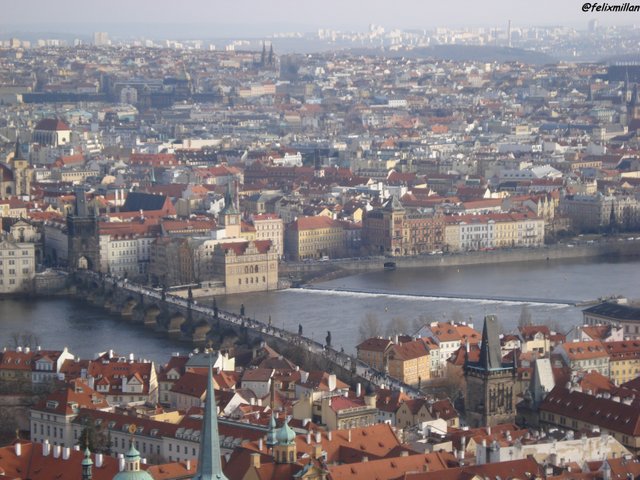 El Puente de Carlos es uno de los más antiguo de la República Checa, construido entre 1357 y 1402 por Carlos IV, atraviesa el río Moldava y une los barrios de Staré Mesto y Malá Strana.
Inicialmente se llamaba Puente de Piedra (Kamenný most) o Puente de Praga (Pražský most) y hasta el siglo XIX es llamado Puente de Carlos en honor al rey Carlos IV.
The Charles Bridge is one of the oldest in the Czech Republic, built between 1357 and 1402 by Charles IV, crosses the Vltava river and connects the districts of Staré Mesto and Malá Strana.
Initially it was called Stone Bridge (Kamenný most) or Prague Bridge (Pražský most) and until the 19th century it is called Charles Bridge in honor of King Charles IV.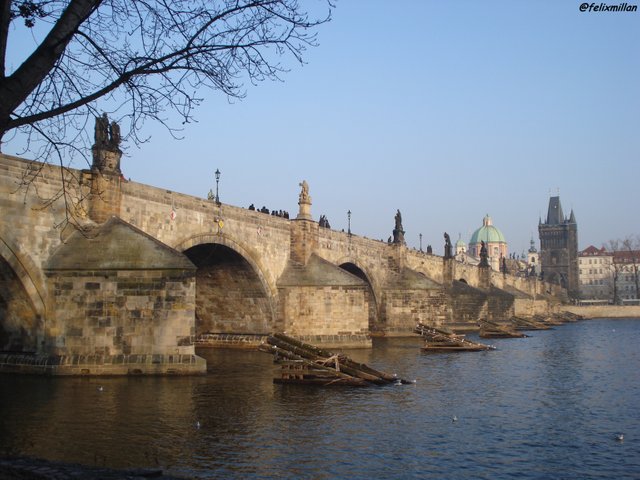 Este puente fue la vía principal de comunicación hasta 1841 entre la Ciudad Vieja, el Castillo de Praga y las zonas adyacentes a ala ciudad, llegando a ser la principal conexión entre la Europa Oriental y la Occidental. Como dato curioso durante mas de dos siglos se cobró peaje a todo los que transitaban por él y desde 1978 solo se permite el paso de peatones.
This bridge was the main communication route until 1841 between the Old City, the Prague Castle and the areas adjacent to the city, becoming the main connection between Eastern and Western Europe. As a curious fact for more than two centuries, tolls were paid to everyone who passed through it and since 1978 only pedestrians have been allowed to cross.