En la Ciudad Vieja de Praga República Checa, entre la Plaza de Wenceslao y el Puente de Carlos encontramos La Plaza de la Ciudad Vieja, un sitio histórico y referencial de esta ciudad rodeada de edificios en estilo arquitectónico gotico entre ellos la Iglesia de Nuestra Señora en frente del Týn y en estilo barroco la Iglesia de San Nicolas.
In the Old Town of Prague Czech Republic, between the Wenceslas Square and the Charles Bridge we find The Old Town Square, a historical and referential site of this city surrounded by Gothic architectural buildings including the Church of Our Lady in in front of the Týn and in Baroque style the Church of San Nicolas.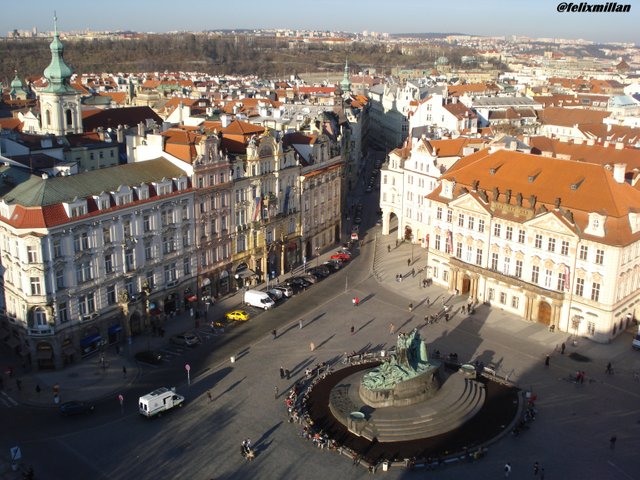 Uno de los protagonistas de este lugar es la estatua de Juan Hus Impulsor de la reforma eclesiástica checa, teólogo, filósofo y rector de la Universidad Carolina de Praga, condenado por herejia y murio en la hoguera.
One of the protagonists of this place is the statue of John Hus Impulsor of the Czech ecclesiastical reform, theologian, philosopher and rector of the Carolina University of Prague, condemned for heresy and died at the stake.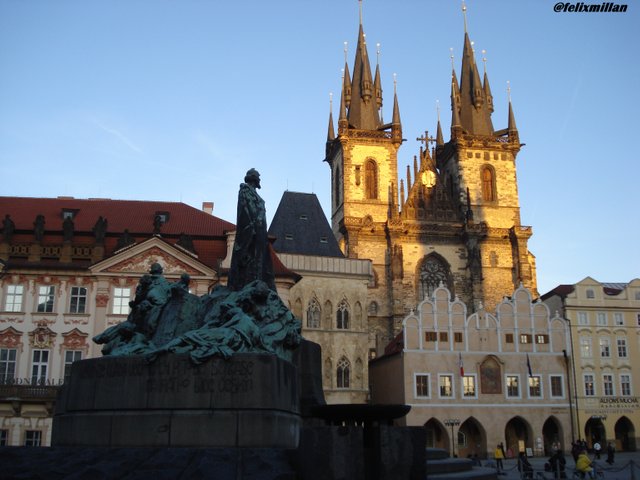 Otra de los atractivos de este lugar es una de las iglesias más antigua de esta ciudad, desde el siglo XIV, La Iglesia de Nuestra Señora en frente del Týn, pertenece al Patrimonio cultural de Unesco.
Another attraction of this place is one of the oldest churches in this city, from the XIV century, The Church of Our Lady in front of the Týn, belongs to the Unesco Cultural Heritage.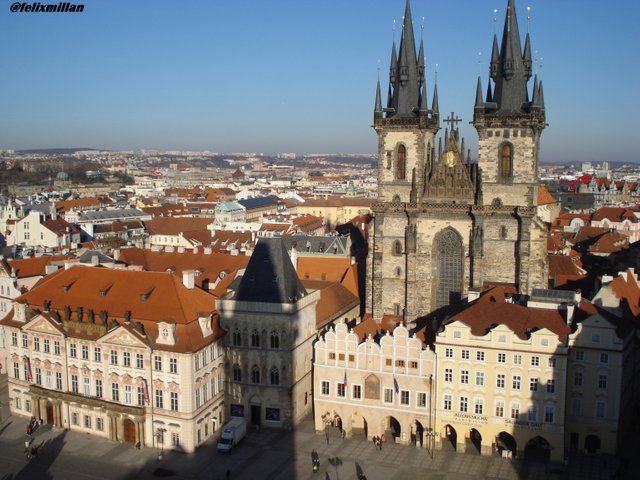 Espero haya sido de su agrado las imágenes de mi autoría tomadas con una Cámara Sony.
I hope you have liked the images of my authorship taken with a Sony Camera.