Todo tiene un por qué, uno podrá pensar esto imposible debido al gran cuidado que tenía el maestro Miguel Ángel al realizar las proporciones de los cuerpos, pero una vez entendida la visión de su creador y el por qué de esto, lo veremos de manera muy distinta.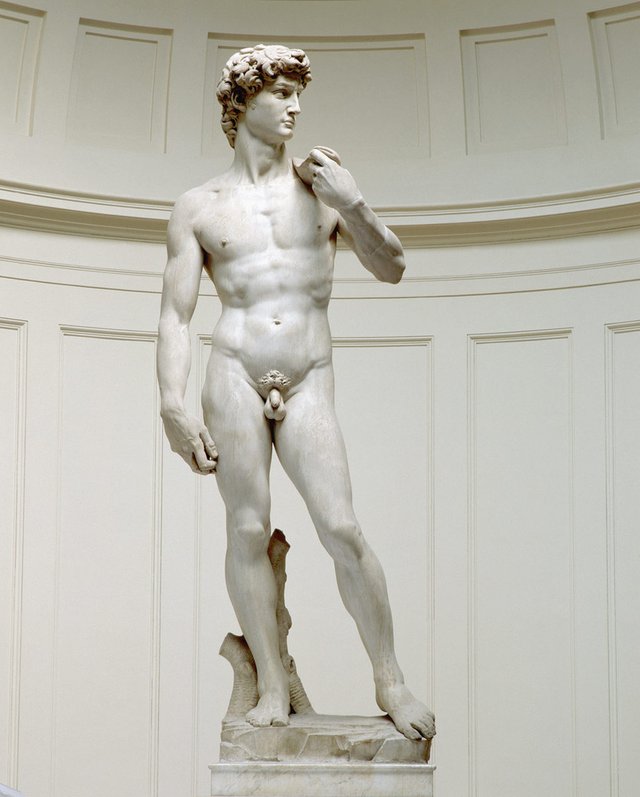 El "David" es una escultura de mármol blanco esculpida por Miguel Ángel Buonarrotti durante los años 1501 y 1504, mide 5,15 metros de altura y posee unas 5,5 toneladas de peso.
Ahora bien, considerando que Miguel Ángen comenzó a esculpir con un bloque de mármol ya usado y dañado, es comprensible que se le presenten leves fallos, el único que se le ha encontrado hasta la fecha es la ausencia de un relieve muscular en su espalda, entre la columna vertebral y el omoplato derecho, debido a la falta de mármol sobre esta zona.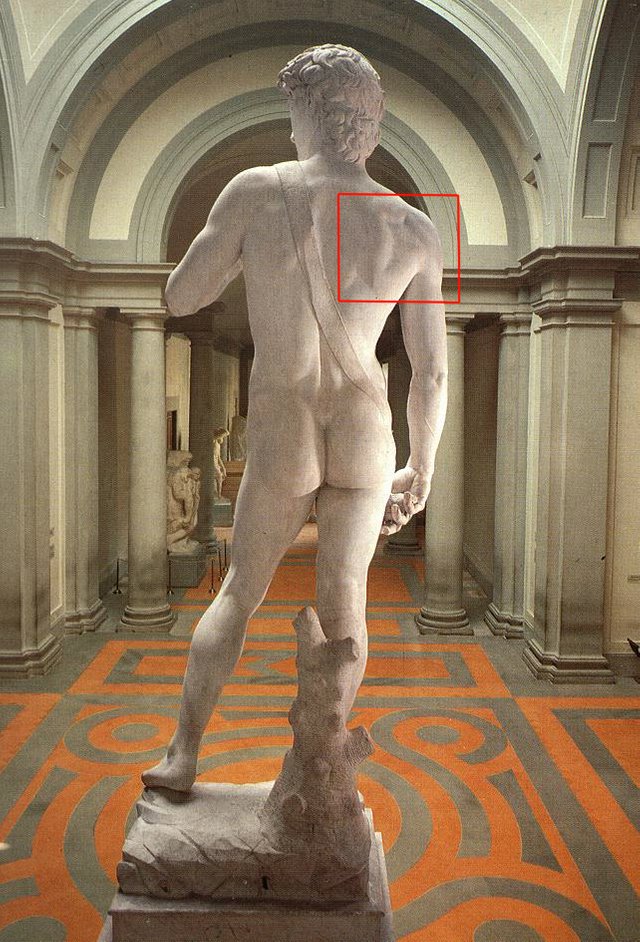 Además de esto, también encontramos las grandes dimensiones que posee la mano derecha de la escultura, lo cual es un acierto ya que Miguel Angel adaptó este tipo de medidas debido a que la escultura se vería desde abajo por el gran tamaño que posee la misma.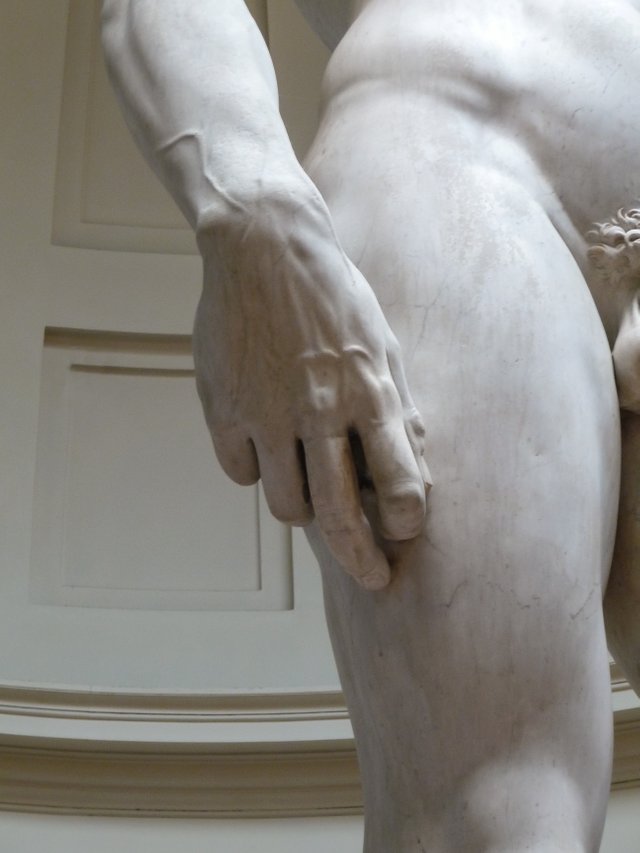 Esta fue una de las muchas curiosidades que tiene la obra, me gustaría escribir otro post hablando sobre todo lo que tiene que ver con la escultura porque tiene demasiado material interesante que me encantaría mostrarles. Muy buenas noches a [email protected]; los saluda @eshtre.art 🙋💞.
.
.
.
.
.
.
.
.
.
Everything has a reason, one can think this impossible due to the great care that Michelangelo had when realizing the proportions of the bodies, but once understood the vision of its creator and the reason for this, we will see it in a very different way.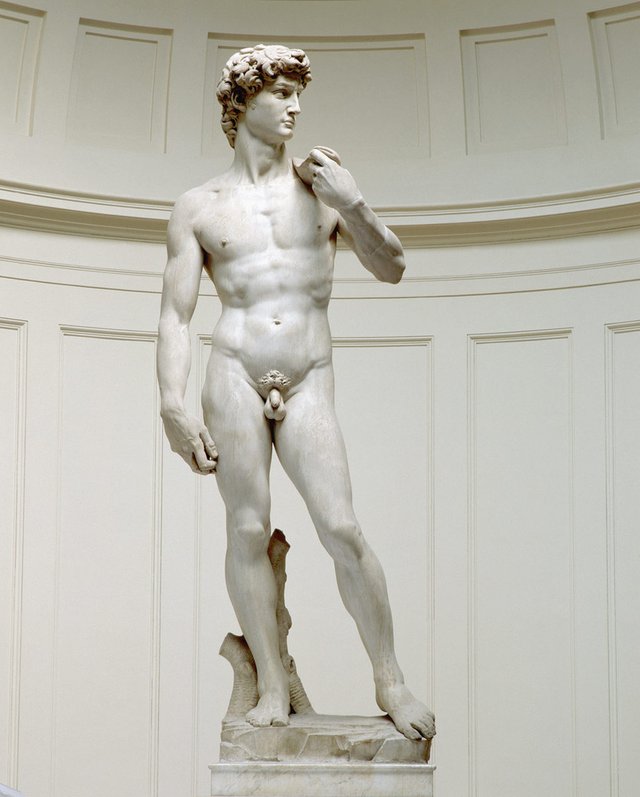 The "David" is a white marble sculpture sculpted by Michelangelo Buonarrotti during 1501 and 1504, measures 5.15 meters in height and has a weight of 5.5 tons.
Now, considering that Miguel Ángen began to sculpt with a block of marble already used and damaged, it is understandable that there are slight failures, the only one that has been found to date is the absence of a muscular relief on his back, between the spine and the right shoulder blade, due to the lack of marble on this area.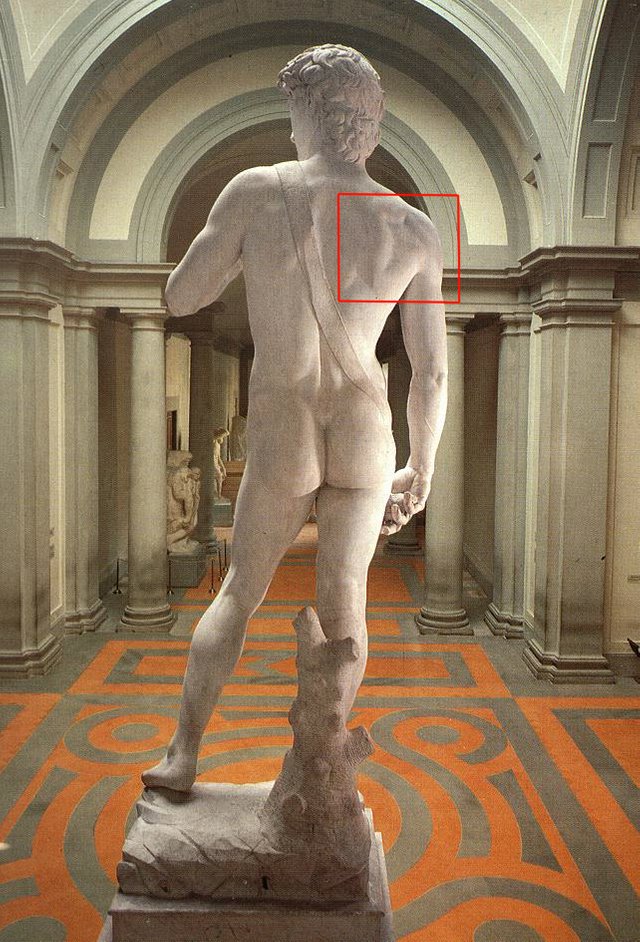 In addition to this, we also find the large dimensions of the right hand of the sculpture, which is a success since Miguel Angel adapted this type of measurements because the sculpture would be seen from below because of its large size.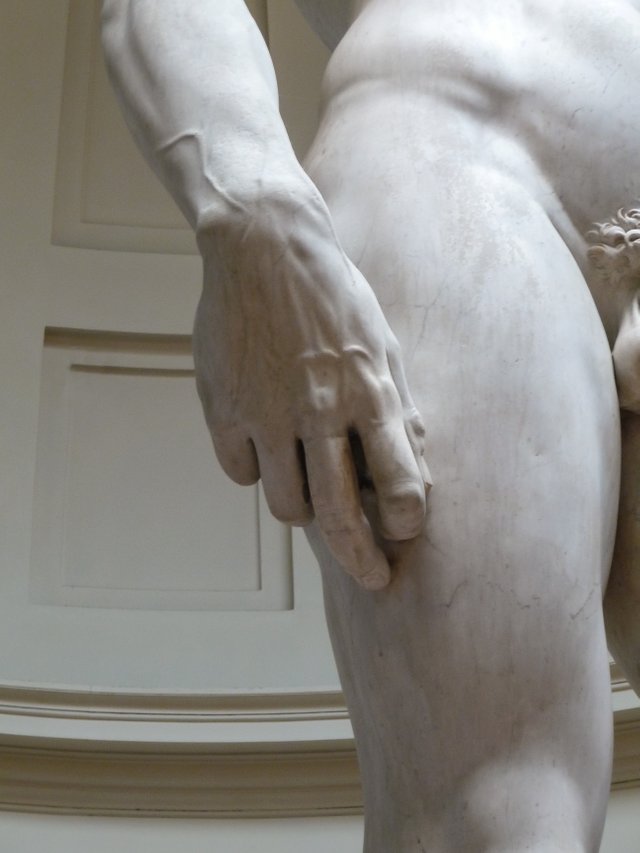 This was one of the many curiosities that the work has, I would like to write another post talking about everything that has to do with sculpture because it has too much interesting material that I would love to show you. Good night to everyone; greet you @ eshtre.art🙋💞.