Then I bring what will be an HTML course for all those who want to start with what is the design of web pages which will also serve to improve our presentation because the labels that can be used also serve us to work in the creation of our post. Firstly, it is important to know that web pages are developed with markup languages ​​such as HTML, which can be interpreted by browsers and it is very easy to edit them.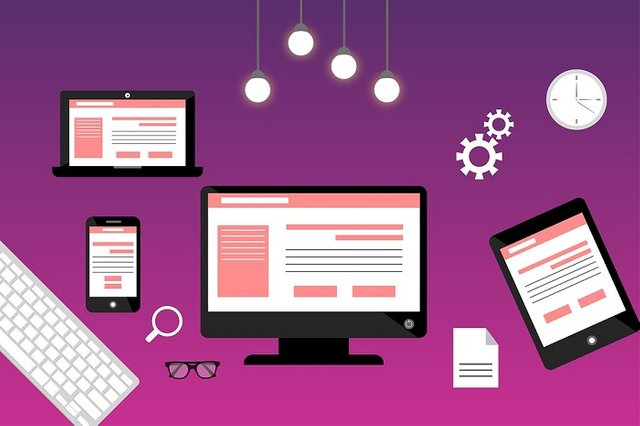 Fuente
What is needed to make a webpage
First of all we will need a text editor, we download the one of preference in my case I use the sublime text https://www.sublimetext.com/3 I recommend it we download it and install it following the installation steps. If you do not know how to install it, comment it and I'll explain it to you.
Open the text editor, press file and select New File to open a new working window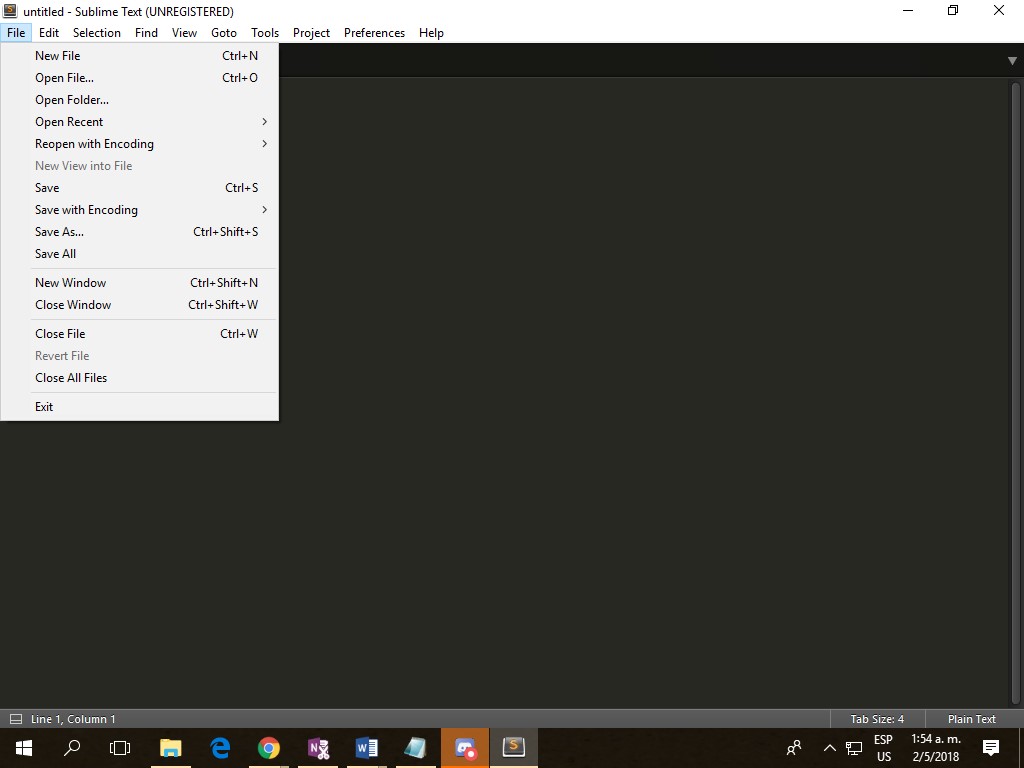 ---
Next we proceed to save the document by clicking on file and press the option save as…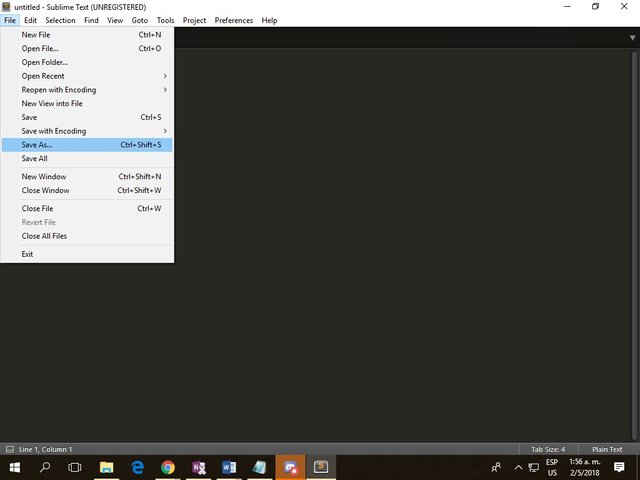 ---
we look for the destination folder where we want to save the document and we put the name of our preference without spaces placing it final.html(ejemplonombre.html)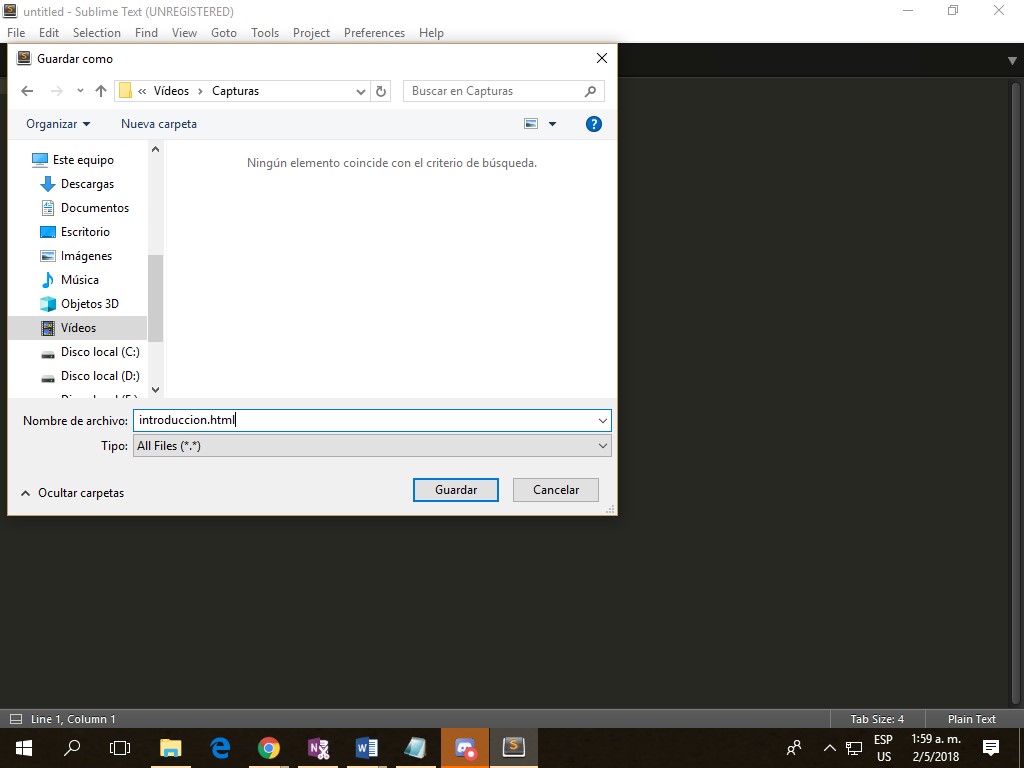 ---
Then we copy the basic HTML structure to shape the parts of our page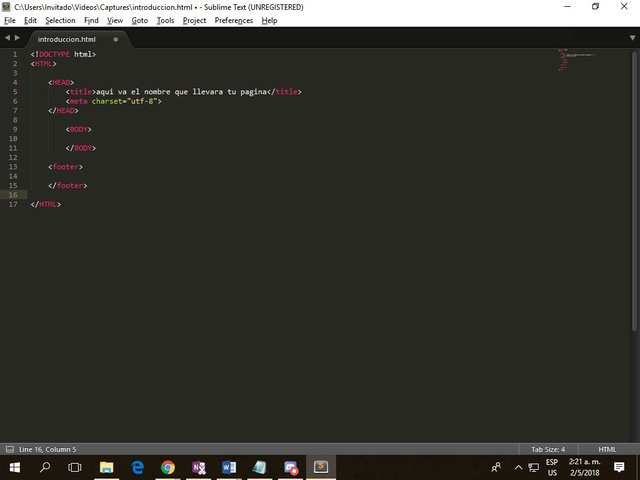 ---
Keep in mind that when placing a label or some text you must always save the document by pressing control + s
Then we can press clip secondary and select the option open is browser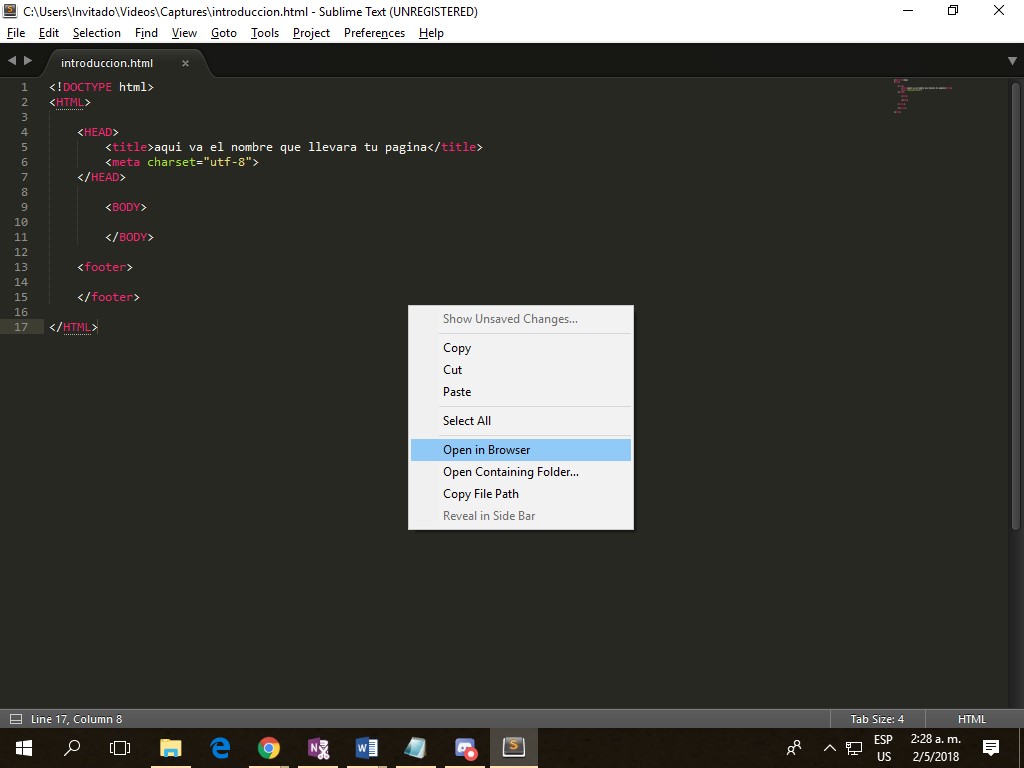 ---
It will take us to the default web browser in my case my default browser is crome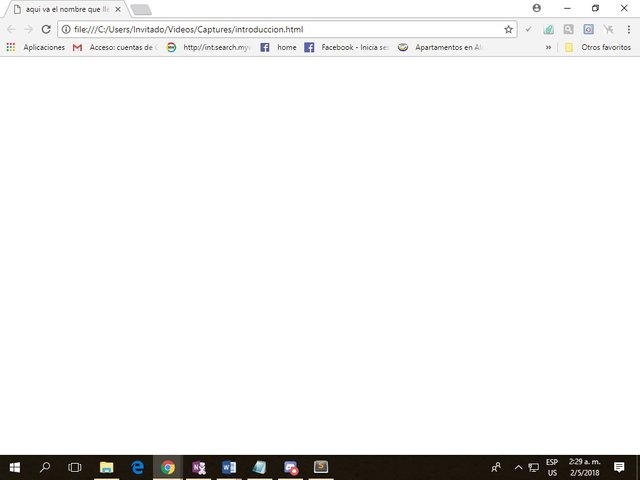 ---
we can observe that in the document we do not observe anything and the page is blank. You can be calm everything is fine now we can start to insert the information that we want to add to our website. with the tag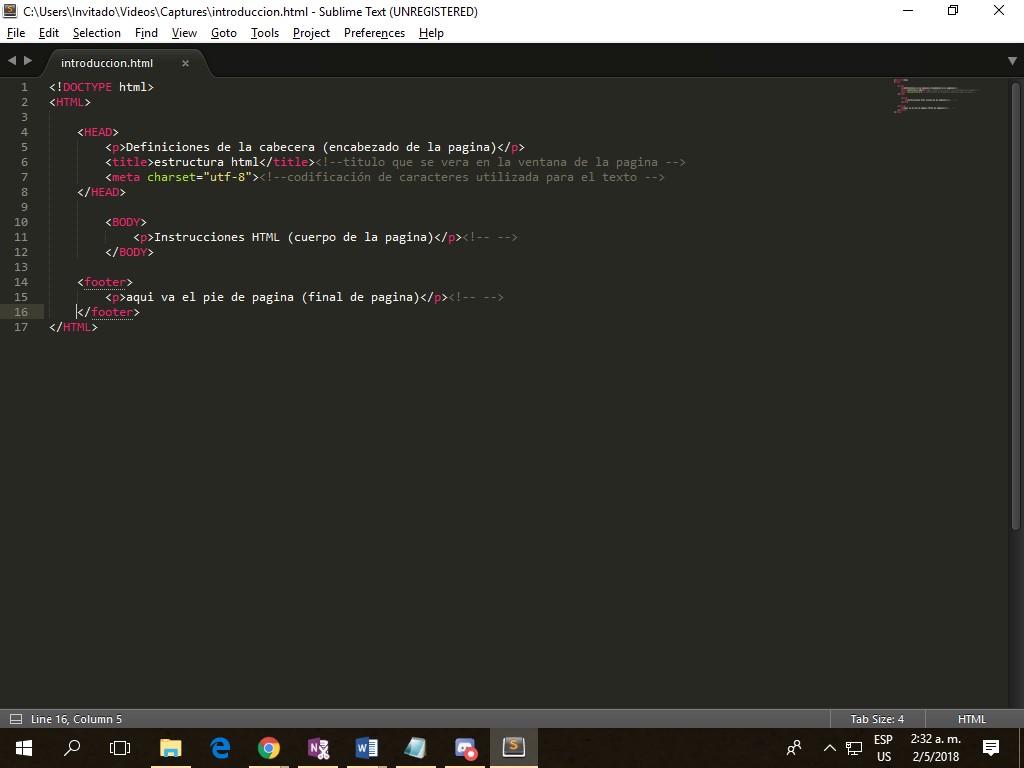 ---
again we want control + s to save and we precede clip secondary and select the optionopen is browser
The text appears on our page.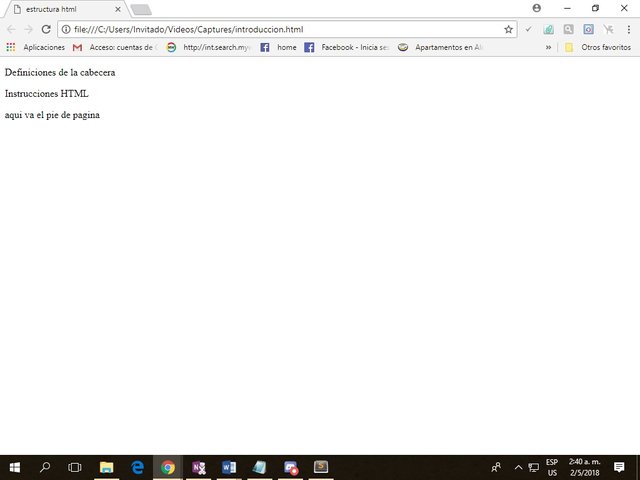 ---
<!—Among these symbols are comments that do not appear on the page but it serves as indicators to comment on what we are doing -->
This is all for the introduction of how to design a web page,
your structure
I will be posting for all of you later the continuation of this tutorial with much more material and improving the design of the page created ...
---
Part 1
Thank you for reading me I hope you liked them and look forward to the next parts of this interesting HTML tutorial
---
Follow me on my social networks




Thanks to my friend @ alarconr22.arte for making this separator. All images are my property
---
Posted from my blog with SteemPress : https://erick777.timeets.com/2018/08/04/learning-web-page-design-html-introduction/
---