Mundial de fútbol de zuiza vs hondura en brasil. / Zuiza vs hondura soccer world cup in brazil.
Un mundial de fútbol que pude disfrutar en Brasil 2014, gracias a mis amigos de Brasil,quienes me hicieron la invitación con todos los gastos pagos,a mi y a mi hermano.
Siempre soñaba con ver un partido de fútbol mundial en vivo en un mundial y dios me brindo esta oportunidad,ya que casualmente mis amigos eran fanáticos de estos juegos de fútbol, y en cuanto supieron de que Brasil seria sede ese año para unos partidos me avisaron y enviaron pasajes para ir a verlo..
A soccer world cup that I could enjoy in Brazil 2014 thanks to my friends from Brazil, who invited me with all expenses paid, to me and my brother. I always dreamed of seeing a world soccer game live in a world cup and god gave me this opportunity, because coincidentally my friends were fans of these soccer games, and as soon as they knew that Brazil would host a game that year they warned me and they sent tickets to go see him ..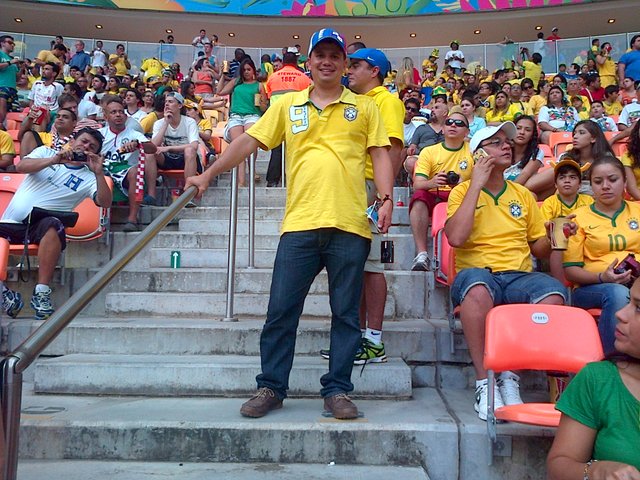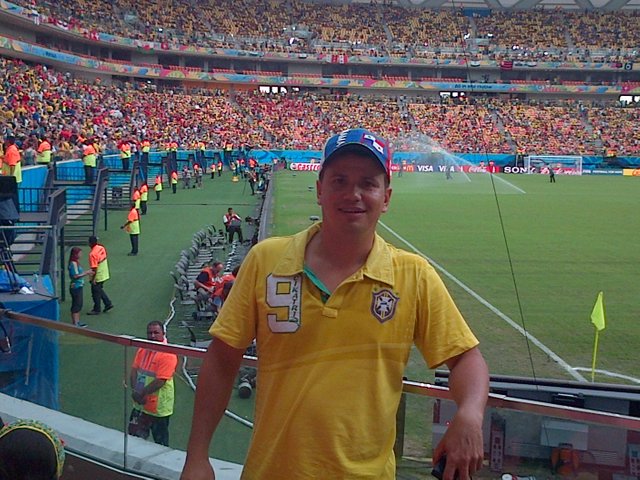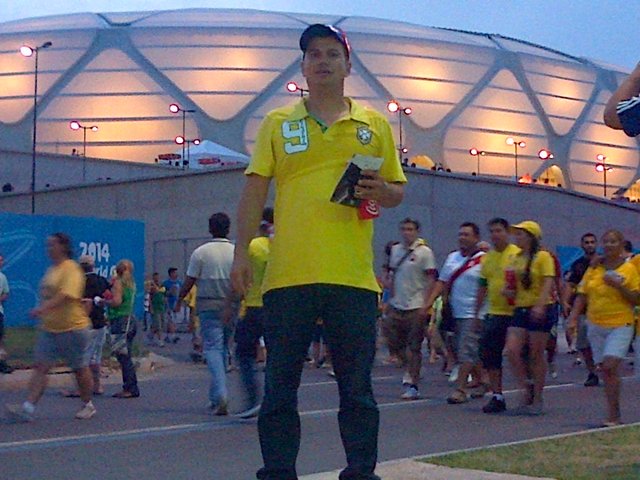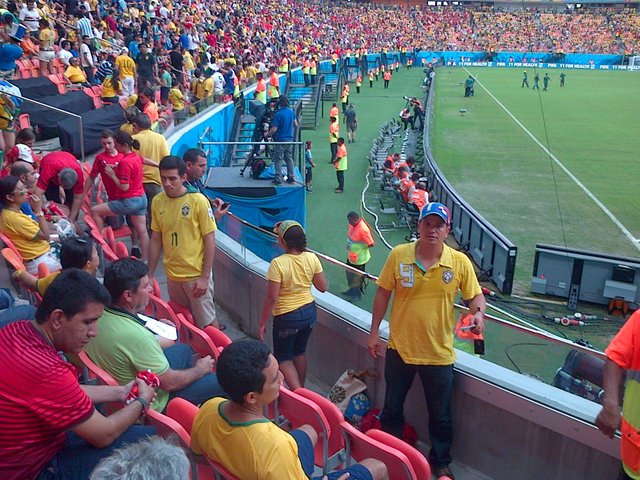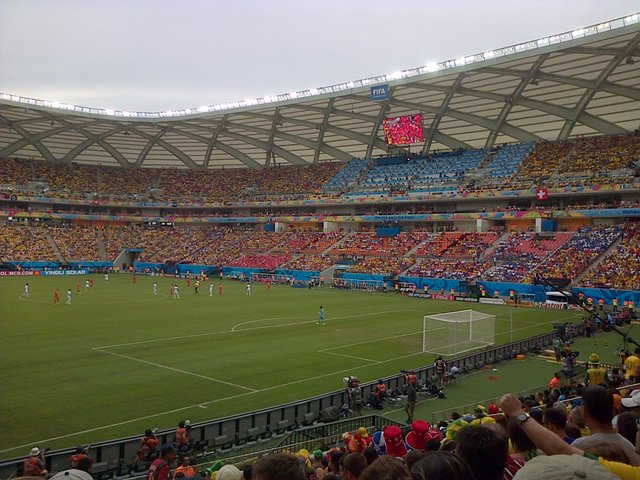 Aquí mis amigos de Brasil,ya a las afueras de estadio.
Here my friends from Brazil, already on the outskirts of the stadium.