[ENG-ESP]💥Guns and muskets #63💥: Tiny movements |💥Pistolas y mosquetes #63💥: Movimientos minúsculos
Between yesterday and today there was a small bounce at $9750 and at the time of this post the present movements are minuscule, but indicators are giving a buy signal. If momentum is sufficient, this will mean that in the next few hours we will see higher values.
Entre ayer y hoy se produjo un pequeño rebote en los $9750 y en el momento de esta publicación los movimientos presentes son minúsculos, pero los indicadores están dando señal de compra. Si el momentum es suficiente, esto significará que en las próximas horas veremos valores más altos.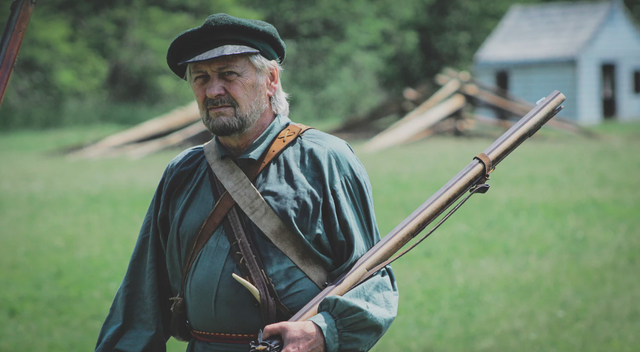 Veteran musketeer from Unsplash
Mosquetero veterano de Unsplash
The cardinal will always try to move things in his favor no matter what damage he does to the people, so for the moment we see that the movements he is causing with his big capital added to that of his allies is creating doubt in most traders and we see this doubt in the spinning top formations and very low trading volume. Watch this, mate.
El cardenal siempre intentará mover las cosas a su favor sin importar el daño que le cause a las masas, así que por el momento vemos que los movimientos que está causando con su gran capital sumado al de sus aliados está creando duda en la mayoría de los operadores y vemos esta duda en las formaciones de peonzas y volumen de negociación muy bajo. Observa esto, compañero.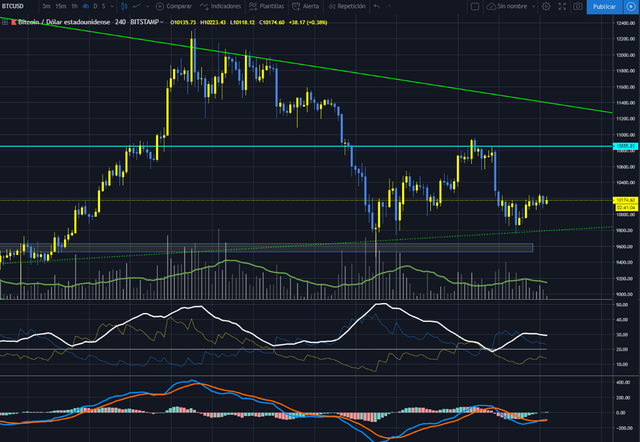 BTC/USD 4-hourly chart
Gráfica a 4H del Bitcoin contra dólar
TradingView
With the bullish cross of the MACD moving averages and an ADX saying ey, the bears don't have strength both point us to the most likely direction the price will have and this is up. Will it be decisive? Will it be enough to reverse the short term trend? We will see.
Con el cruce alcista de las medias móviles del MACD y un ADX que está diciendo ey, los osos no tienen fuerza nos señalan ambos la dirección más probable que tendrá el precio y esta es al alza. ¿Será decisiva? ¿Bastará para revertir la tendencia a corto plazo? Ya veremos.
All for one, one for all!
D.
Mosketeer in the service of His Majesty.
¡Todos para uno, uno para todos!

D.
Mosquetero al servicio de Su Majestad
Todo se transforma
---
---