Serie Los 100 - Temporadas 1, 2, 3 y 4
Hola Steemians. Acá les comparto el enlace de la Serie titulada The 100.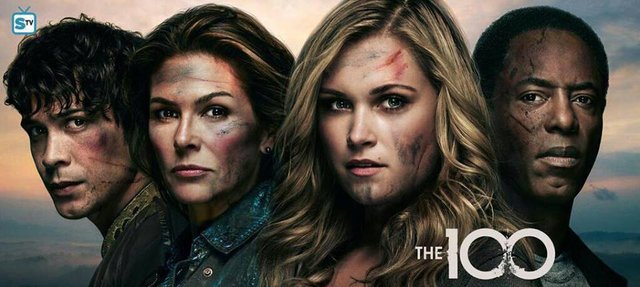 https://divergentemexico.blogspot.com/2015/06/analisis-de-la-sinopsis-de-la-tercera.html
Les recomiendo es esta serie, solo si quieren ser parte del Drama, Acción, Suspenso, Amor, Supervivencia Salvaje y demás peculiaridades de esta maravillosa serie.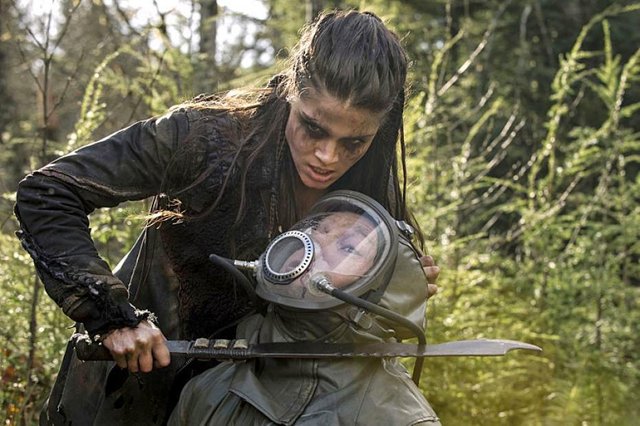 http://www.elaltramuz.com/2015/03/review-los-100-temporada-2.html
¡Se los advierto, quedarán enganchados con esta Fabulosa Serie!
The 100 (en español: Los 100)​ es una serie de televisión estadounidense de ciencia ficción apocalíptica y drama creada por Jason Rothenberg y basada en la novela homónima escrita por Kass Morgan.
Está protagonizada por Eliza Taylor, Paige Turco, Bob Morley, Marie Avgeropoulos, Lindsey Morgan y Henry Ian Cusick y se estrenó el 19 de marzo de 2014.



https://divergentemexico.blogspot.com/2017/01/the-100-morira-algun-personaje.html
Introducción a la serie:
Hace noventa y siete años, la Tierra fue destruida por una guerra nuclear. Solo cuatrocientas personas lograron salvarse en doce naves que fueron enviadas al espacio. En el presente, las doce naves están conectadas como una sola llamada El Arca, que ha visto incrementar su población a casi cuatro mil personas, lo que ha derivado en la escasez de alimentos. Las autoridades del Arca han tomado medidas como el control de natalidad y la pena de muerte para garantizar su supervivencia.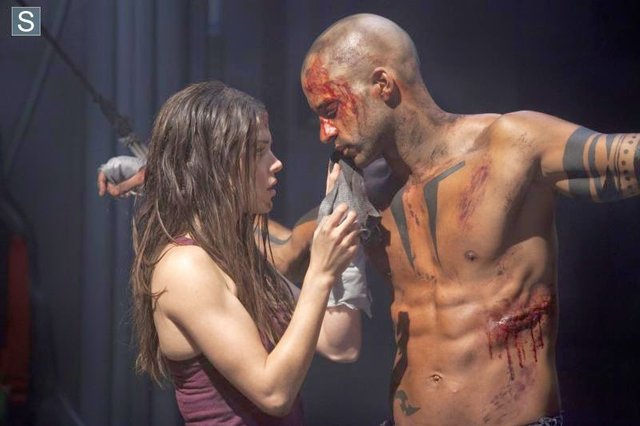 http://atrozconleche.com/2016/06/15/los-100-son-un-vicio/
En secreto, han enviado a un grupo de cien jóvenes delincuentes a la Tierra para averiguar si el planeta es habitable nuevamente. Para los chicos es un planeta totalmente desconocido y deben dejar a un lado sus diferencias para enfrentar los peligros y asegurar la supervivencia de la especie humana y la de ellos mismos.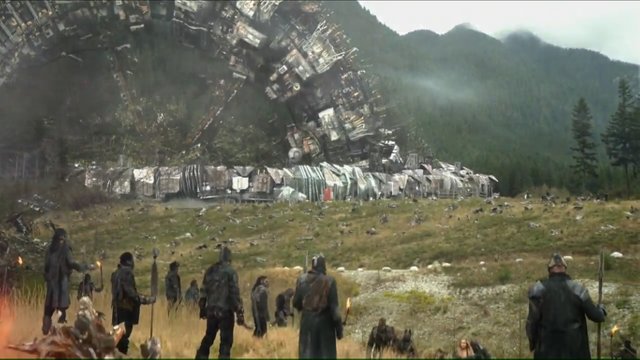 https://www.tapatalk.com/groups/l_anon/the-100-part-v-t4752385-s5916.html