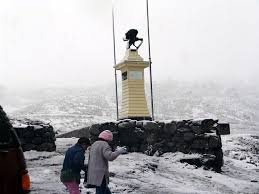 I understand that Venezuelans today and the world are looking for prosperity, have been victims of abuse and / or abuse of authorities or individuals. But this is a very small percentage. In most cases the solidarity and bonhomie with which they are received are appreciated.
We have done the same thing for decades. Our country received citizens from all continents, especially from the Americas and particularly from the Bolivarian countries, welcoming them as their own and loving them. It is impossible to describe the heritage of all the life that they and their children have given us.
So, Venezuelan who now has to emigrate, the people who have problems and recover what we have been with their compatriots, for which that photo and an inscription that bears it is enough, it says: 1813. HERE UNDER THE BREATH OF THE WAR CROSSING SELVAS AND TREPANDO CERROS PASSED FREEDOM ".
In commemoration, nothing less than the beginning of the liberation of the Bolivarian countries, just leaving Venezuela, men of hot earth, more than 4000 meters high, under the command of the Liberator Simon Bolivar, the man with the best balls in the earth.
https://encrypted-tbn0.gstatic.com/images?q=tbn:ANd9GcTzn1s_QpCSWoMQb3O9GDsrWTgOXuD9GlbeX8CiYUj0bp0Z7tuZ