"DIY, How to give a new use to wooden fruit crates?"- ¿Cómo dar un nuevo uso a las cajas de fruta de madera?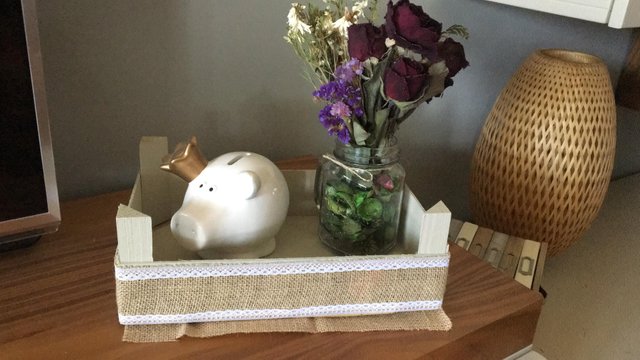 Hola Stemian, hoy quiero enseñaros otro nuevo proyecto que he llevado a cabo, que como todos los anteriores que os he mostrado, tienen cosas en común:
Vamos a dar un nuevo uso a las cajas de madera que nos dan con las frutas,
y las vamos a convertir en una caja de decoración PRECIOSA, BARATA y con muchas OPCIONES.
¿Qué necesitamos? - What do we need?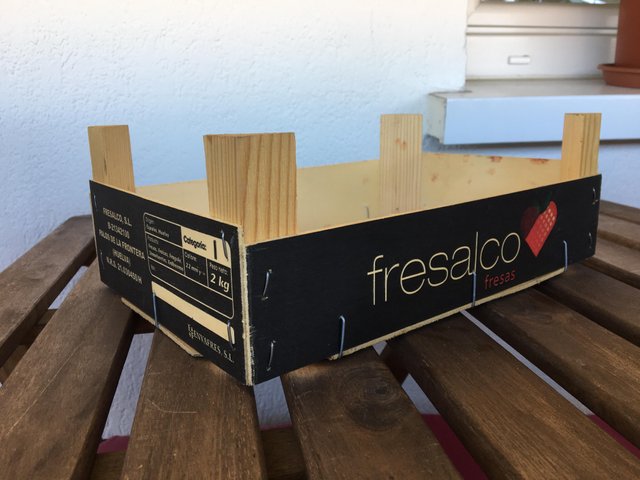 Caja de madera reciclada de fruta.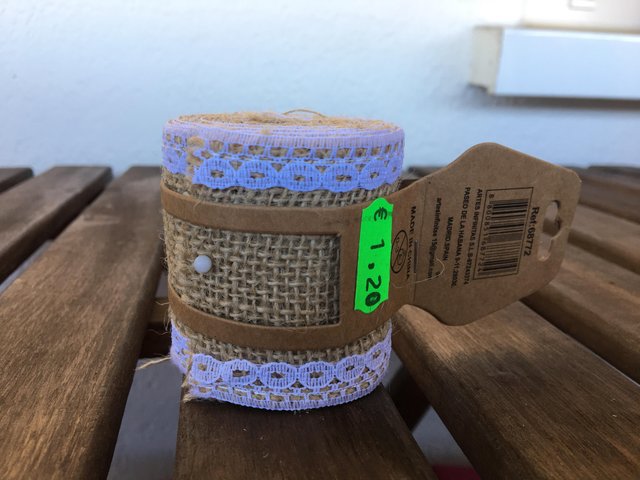 Cinta de arpilleria con bordado para adornar la caja, yo he elegido esta sencilla por 1,20€.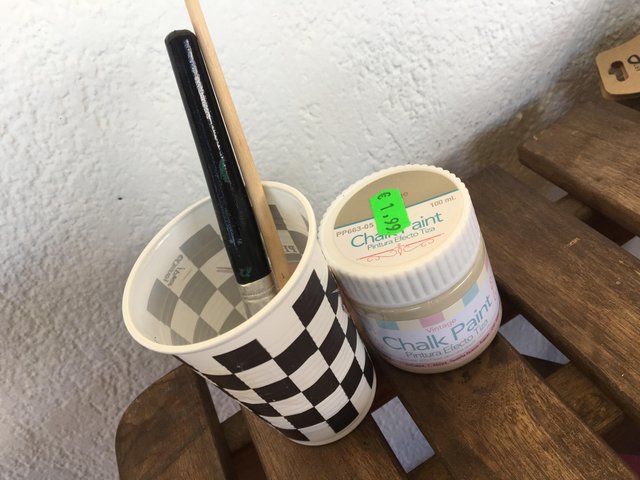 Pintura Chalk Paint, en este caso he elegido un color Vintage.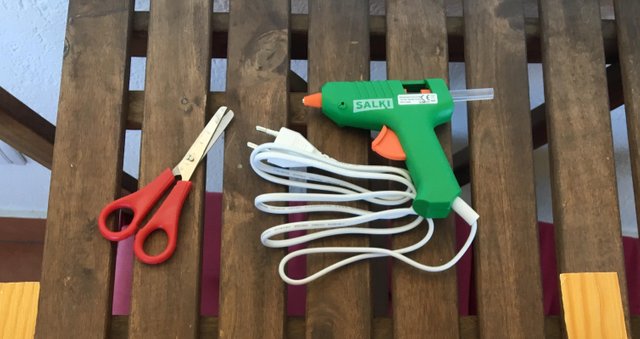 Tijeras y pegamento con pistola termofusible, para fijar la cinta a la madera.
¿ Cómo hacerlo ? - How do we do it?
1º Tenemos que pintar la caja, para tapar las letras de la publicidad de la caja. Seguramente con una capa sería suficiente, pero para darle un mejor acabado, le daremos una segunda capa.
Lo bueno de esta pintura es que mientras que das la primera capa, se ha secado lo anterior, y podemos terminar con la pintura.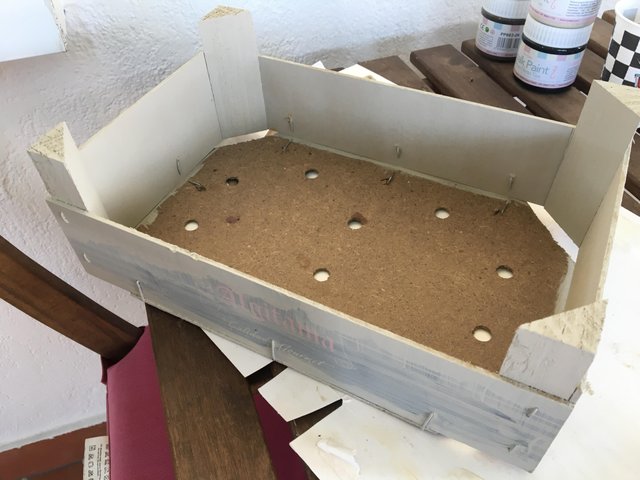 2º Una vez que este seco, tenemos que medir la cinta que necesitamos y cortarla para ponernos a pegar.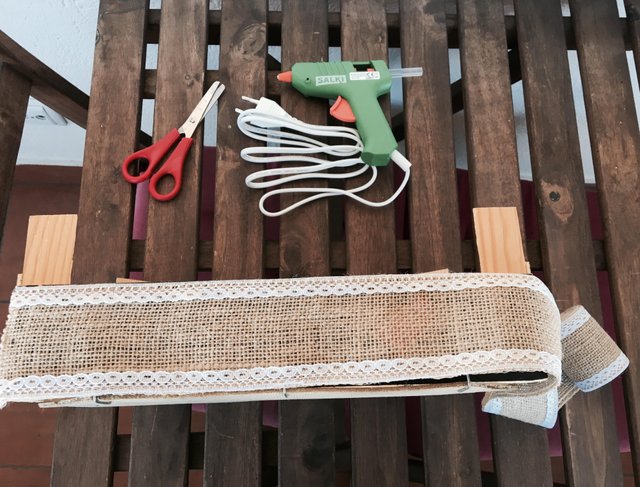 3ºUsaremos la pistola termofusible que nos permitirá pegar de forma más duradera nuestra cinta a la caja.
Esto no nos tomará mucho tiempo, pero debemos pegarla recta, sin bolsas.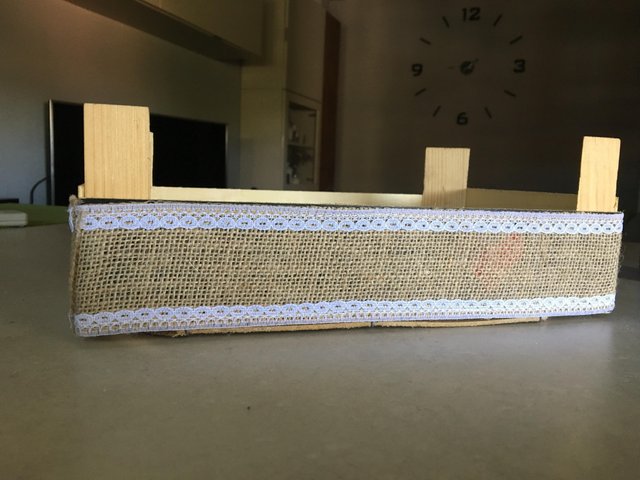 ¡Pues ya tenemos lista nuestra caja!
Solo nos queda buscar un sitio empata disfrutar de ella.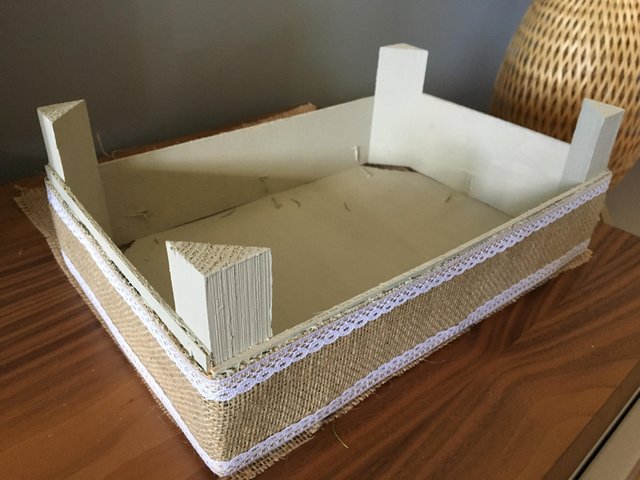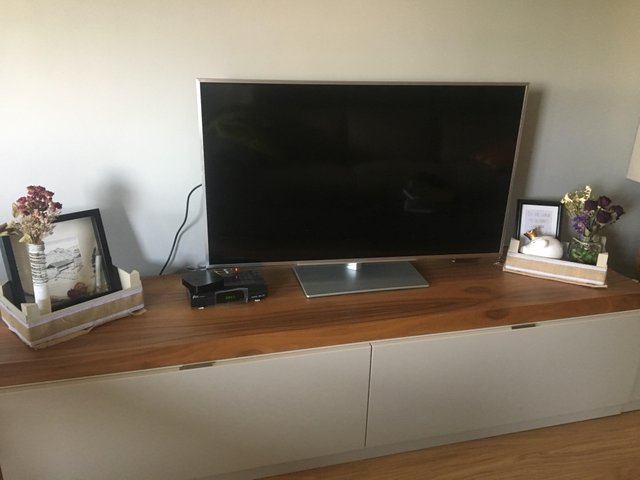 Un saludo Stemian.
Greetins Stemian!
I hope your coments and rewards!
@almu