Fiftysats Botnet: More Victims Found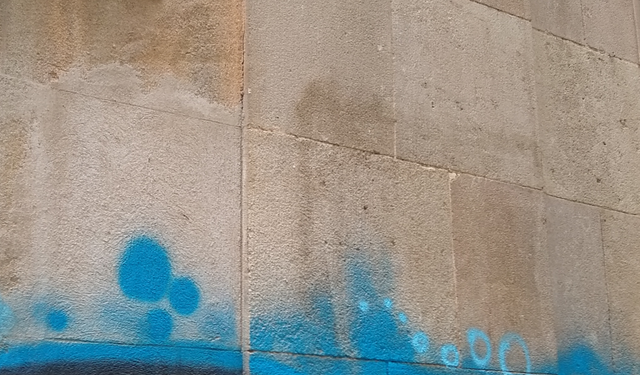 Unfortunately we have to be the bearers of bad news once again: thanks to the good work of one of the Steemcleaners team members, another list of victims/accounts under 'Fiftysats' control have been found.
We have no way of telling which accounts are permanently under hacker control, which are hacker-owned and which are active victims. If you are reading this and your name is on the list below then you are a victim.
Please take a look at the information in this post:
https://steemit.com/spaminator/@spaminator/fiftysats-botnet-are-you-blacklisted-and-don-t-know-why
If your name appears on the list below please do the following:
Report over to our Discord and let us know https://discord.gg/JnvkJMV
Check your transactions for anything unusual.
Remove yourself off any trails. You may be trailing a hacked user.
Change your keys to make sure the hacker can no longer use your account.
Please come talk to us promptly.
Accounts
The following account names are a mix of accounts owned by the scammer and accounts of his victims. There are 668 accounts on this list.
@aasanka
@aauthespian1
@abalor
@abdulaev
@abfictionstories
@abhisheksss571
@abir20129
@abolitionistjay
@acesontop
@acheever
@adewararilwan
@adonisabril
@adriansky
@aejackson
@afukichi
@aggamun
@agolasol
@ahmadmufazzal
@ahsanwaqas
@ainie.kashif
@akosiakiko
@alan369
@aleksandr7777
@alexandermoreno
@alextecno
@alfamanmunir
@aliana007
@aljustun
@allessuper
@amaterasusolar
@amikphoto
@anacarranza
@anaceci
@anassmed
@ancgci
@andimywapblog12
@andreikuleev
@andreschq
@andresquij
@andrewistomin
@andrewmarkmusic
@androshchuk
@angelas-world
@angeltirado
@animey
@ansoe
@antonette
@antonireviews
@aponkl
@apostle-thomas
@arezen33
@arlheena
@armadilloman
@arrabela
@arshad1214
@artbyclark
@artwatch
@arun5866
@ashokcan143
@atacrypto
@august-sherrar
@axellhail
@azirgraff
@azonneveld
@baboqoo
@bahadd12
@bahawman25899
@bambila
@banditqueen
@bardadym
@beautifulladyi
@beavishoek
@berk3berk
@bert0
@bhargavivkothari
@big.ock
@bit-trader
@bit76
@bitcoin4ek
@bitcoinmee
@bitius
@bitlander00
@bkrish
@blastik
@blockurator
@bluenarcolepsy
@bmotives
@bookeyclaudia
@borepstein
@bradleyarrow
@breedie
@brightstar
@btcholder1
@bynarikode
@byzantinehash
@caliboycalwayne
@calvinwest
@cama73ven
@cambridgeport90
@camuel
@captainklaus
@carlosraul1
@cdavid
@cgame
@chanych85
@cheese3
@chelseafan
@chinagorom
@chnexus
@chrisncryto
@chronicled
@cicisaja
@civic6
@cjunros
@ckole
@clmstudios
@cmesit
@cnvote
@codingart
@coincado
@coinsniperx
@collectiveaction
@coloured-content
@coolpeopleifb
@cowboyup
@creatorcrypto
@creatorthebest
@crescendoofpeace
@cribbio
@crisking
@criticalmass
@cryptoenter
@cryptonastya
@cryptoosid
@cryptoparaszt
@cryptotokeneur
@crystall4ik
@cyanidevf
@danielrisee
@danyakey
@darksun
@darniyuscivil
@dave-hughes
@davidcurrele
@davonicera
@dediayomi
@denisenko2887
@denmohler
@deusx
@diana1
@dildil7401
@dill3166
@dirtykarma12
@djazzman
@dodolzk
@doggodfroglog
@dollywood4
@domgreg
@don-thomas
@donbeano
@donfelix
@doodleman
@drayhazz
@dreamants
@dreamer007
@dreimaldad
@drillzablaze
@driptorchpress
@dugan
@durianwalker
@dwarrilow2002
@dwayne16
@edresrojas
@eeeps.sh7
@efathenub
@ehizzy
@eieikhing
@ekems
@electhony
@elektropunkz
@ellenripley
@elpoliglota
@elvys
@enjoycompany
@enky-petrozky
@eosmastering
@ericksantos
@ernesto-guzman
@evanwrekn
@everosy
@evlachsblog
@ezra888
@faady92
@fahmi18
@fareast-history
@fasholamaxwell
@fauzanspdi
@fawakatube
@femiuri
@feri1
@fernandocabre
@fidelpoet
@fieldsofgold
@finakey
@firatozbek
@fityan
@fmc79
@foggy77
@francijavi64
@freedomteam2019
@fright3
@from-peter
@funflam
@funt33
@fzwjz
@gautambnod
@gawer33
@gduran
@gellimarino
@gidolee
@gingerbyna
@godswill
@golden.future
@goodboyi05
@goodochok
@goodrus69
@gooeypixel
@gor671
@great1363
@greddyforce
@greenmask9
@gregjava
@greivin101
@groundedguy
@gsf1
@gtpjoker
@hagstrom
@haileevalley
@hakim12
@hansdewet
@harith65
@harry4u
@hashzone91
@healingherb
@heimleiter
@helamia
@helgafon
@helloworld-92
@hermannsol
@hernanj82
@hersnz
@hexenlagran
@hhiep
@hossain525
@hotstar
@humbletrader
@huseyinunozkan16
@hustletoparadise
@hyperhype
@iamskr
@icanhelpuwithat
@ikemsamuel
@ikkelins
@imorij
@in2itiveart
@infoslink
@inspiredgideon1
@instantcoin
@irynka0806
@ishangsdjkl
@isprofits
@jackbad5
@jackramsey
@jacksonoskele
@jamhuery
@jan.kretschmer
@janine-ariane
@jary143
@javiersebastian
@jayfamous
@jayna
@jazzresin
@jclark
@jeff-kubitz
@jenniferjulius
@jerdep
@jerrytsuseer
@jesapelcroot
@jesusmarin18
@jhomacap
@jhonny1
@joel0101
@johnleon
@johnvibes
@jonjrobitcoin
@jorcam
@jordanwarren
@jos3lider
@josech
@joserengel
@josevas217
@joyous
@juancontinental
@juecoree
@juli1
@jumpmaster
@junior182
@kaanhan
@kadoka
@kally
@kalmanov
@kamiikazer
@kanilctg
@karenps
@kate-mobil
@khalpenter
@kimmysomelove42
@kimterje83
@kirushqa
@kobusu
@koloss07
@kr7753191
@kravas
@kshemen
@kvnq
@kyleana29
@la2410
@lamamoh
@lanagelkhair
@laritheghost
@lazylain
@lcrestrepo
@leatherface
@lebekons
@lebey1
@lebin
@leeyoungkwang
@legin
@lemeonna
@lenddeath
@leon331300
@leoo
@leslierevales
@lesnik.utsa
@levitated-mind
@loeren
@lokesh31
@loonyfool
@loradavis
@lordgod6
@lovlu
@lowlylutfur
@luijii
@maanabdullah
@madm3xx
@maikl
@malakah
@mamali
@mamuda
@man60360
@managavep
@mangou007
@manzon
@marblely
@marcocasario
@marcybetancourt
@mareen007
@mariachan
@mariannaz
@mark0318
@markusmichael
@martinmyrene
@martusamak
@marvindean
@mattcreate
@matthiasklein
@maxima-gaid
@maxwell95
@maythu
@mderkovski
@mdraju
@melissaofficial
@melsoman
@memeteca
@menshov-vladik
@merrij
@mhshadhin
@michhart
@mika-ella
@mike12
@mikebrighton8
@miraj
@mitchtokita
@mizdais
@mohssine
@mominms
@moneybaby
@monsterstamer
@montycashmusic
@moonnight
@moonunit
@mparedes
@mr-awesome
@mrpinkink
@mrpossible
@mrposyble
@mucha
@muchtarudin
@muhammadfurqan
@muhammadnaseer1
@munaa
@mwanjo
@mylane
@nabil.nassiri
@najp
@nashilda17
@natha93
@nayhlaingsoe
@netchikn
@nguyenminhphuong
@nibupraju
@nik95rnd
@nikolay-maltsev
@nikulinsb
@noozzle
@norod27
@notme4notyou
@ntowl
@nudimar
@nullpointer
@nurah
@odessit-oleg
@ohimahathir
@okahjul
@okeaguugochukwu
@oksy
@olatun
@oleg.dyriv
@olga1991
@olgablinova
@olgannn
@oliviackl
@ombeye
@omodei
@openaccount
@organicgardener
@originalmrspice
@osita21
@pacolimited
@paololuffy91
@paseolab
@peeyush
@pelin
@pelvis
@perkyyoung
@phantomlegacy
@pikaa
@pipboy3000
@pizzapai
@porwalk82
@prabinchd
@praise-eu
@pravinnandanwar
@princecom
@princejonnie
@princekelly
@princesammer3366
@princessebi
@profit-shooter
@profnuhu
@protomar
@pryde
@puggle
@pvinny69
@qiyi
@quicksilv3r
@raidford
@rajaaceh
@rajat1802
@ramantus
@randoms
@ratter44
@rb3coins
@redbarron
@redlisa
@reformedmedia
@regina80
@reubatty
@rexonsteem
@rhettrites
@richardgerald
@ricky85va
@ritzie0799
@rizkypramudyacj
@robinhaney
@rokanera-ann
@rollie1212
@romz410
@ronel
@ronpurteetv
@roshne
@rositaumce
@rpi7
@rufusfirefly
@ryo-6414
@saffana
@safratyusuf
@sagitta6
@saifulshahid
@saini88
@saintopic
@saleg25
@salimsalim
@sam1210
@sameer33
@samet61
@sampraise
@sanchezpuukko
@sandyprasasty
@sanekpl
@sansteemit
@sanvigoseven
@sarkash7011
@scc664
@scheino
@scooter1010
@screwballpsyche
@sebescen81
@seckorama
@see5staar
@seemajay
@semicvetik
@seraphin30
@sergggej73
@sery2013
@sheinthu
@shemzy
@shinersfamily
@silentscreamer
@simbada
@sione
@sirlahmjr
@skiesandsports
@smartbrain0228
@smf37
@socialmediaseo
@socketworld
@socrate01
@sohelsarowar
@solstice99
@soluce07
@soolim0315
@soshifandub
@spiritrider
@sryocsan
@starhamzat
@stasmelkiy
@stavr1992
@steemedseo
@steemengineteam
@steeming-hot
@steemsportsguy
@steinhammer
@stevee
@stingredfox
@stmeme
@sulkierpit7
@superdavey
@superlao
@supernovastaffy
@sweetyvshah
@syamsudduha2
@syedabuabdillah
@syndromeico
@talktoumer
@tanmoykumer
@tapu333
@tau3
@taxguy
@tbnfl4sun
@teachinthai
@tech-master
@tennisplayer
@terz17
@tezzmax
@thaiprincess
@that1adrian
@theghost1980
@thehoneys
@themadgoat
@themunsessiongt
@thethreehugs
@thiiird
@thomaslknapp
@tintintouhid
@toddcurry
@tomtomandt
@tonygreene113
@toocurious
@torachibi
@trashureseeker
@trave160
@tresor
@tsypabeer
@uday20
@udy.lion
@ukbe
@unfixable
@unipsycho
@unone
@uri-bruck
@usdmarketing
@usuhealthways
@vagabundler
@vanddy
@vapenation
@varis01
@veilmir
@velemirovsyu
@vinay1999
@violetmed
@virtualgrowth
@vishalhkothari
@vjmarcus
@vlasovka
@wailabdalla
@wajidali
@walidchabir
@wasafieastman
@welfer12
@whitefield
@wilderthanwind
@willsaldeno
@windenchanter
@wishmaiden
@workmanfx
@writer232
@xdark21
@xennotium
@xodor30
@xtophercruzeu
@yohacv
@youngbjn7777
@yunik3
@yurii0766
@zafar82
@zaid22
@zainejj
@zanetaviz
@zelenicic
@zianzam
@zinminhtet