Silence the Spammers - @somesteamer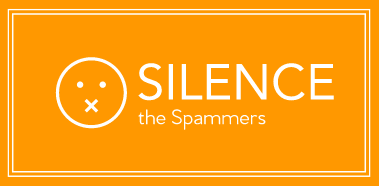 @somesteamer - Some excessive commenting
I ran into this account today and it's pretty absurd. Every 30 seconds we see another reply stating exactly:
Excellent post!
It's over 100 comments and counting so far and I'd like to stop this account in its tracks.
Let's silence this account with downvotes!
To start, I found posts with pending rewards and pushed them all below the dust threshold, except for one. I made about 10 downvotes from my accounts but barely moved the rep since my SP isn't much at all still.
Would you mind throwing a few flags at this account to move that rep a little closer to zero so we can automatically hide all of these posts? Once an account has a reputation of zero or less every comment is automatically hidden at the bottom of the page.
You can start with this comment which still has a payout of $1.09 at the time of this writing.
For this account, it is all about reputation more so than rewards. I want these comments to stop and apparently over 100 replies from me is not enough to even slow it down.
I wonder if together we can slow it down? I'm ready to find out!
Here's the comments that I pushed below dust, but you could move them all the way to zero. Or just flag any comment, it will still reduce the reputation regardless of payouts.