Removable Rewards (2018-05-14)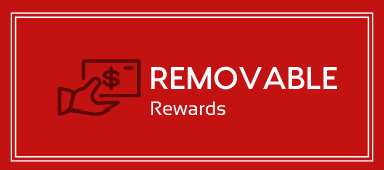 Voting Circles
I widening my scope a little and have found a few new interesting things.
Most of what's new tonight are a form of voting circles that upvote every comment by these accounts. You'll see @macross8299 and @kent747 commenting only "w" and seeing continuous upvotes from the same accounts and @hynix is posting what appears to be plagiarized images with very little else, along with meaningless comments, which are all upvoted by about 8 accounts at nearly $3 each.
I know there's a lot more of this sort of junk and I'm looking to uncover more of it.
| link | author | rewards | hours |
| --- | --- | --- | --- |
| post | rbriyad2 | $0.04 | 10 |
| post | hynix | $2.61 | 12 |
| post | hynix | $2.55 | 12 |
| post | jorgedr0id | $0.07 | 2 |
| post | hynix | $2.57 | 37 |
| post | hynix | $2.53 | 37 |
| post | kent747 | $0.05 | 43 |
| post | macross8299 | $0.19 | 43 |
| post | macross8299 | $0.19 | 43 |
| post | kent747 | $0.05 | 43 |
| post | macross8299 | $0.24 | 43 |
| post | kent747 | $0.05 | 43 |
| post | macross8299 | $0.23 | 43 |
| post | kent747 | $0.05 | 43 |
| post | kent747 | $0.05 | 43 |
| post | macross8299 | $0.21 | 43 |
| post | kent747 | $0.05 | 43 |
| post | macross8299 | $0.22 | 43 |
| post | kent747 | $0.05 | 44 |
| post | macross8299 | $0.22 | 44 |
| post | kent747 | $0.05 | 44 |
| post | macross8299 | $0.21 | 44 |
| post | kent747 | $0.05 | 44 |
| post | macross8299 | $0.23 | 44 |
| post | kent747 | $0.05 | 44 |
| post | macross8299 | $0.21 | 44 |
| post | kent747 | $0.05 | 44 |
| post | macross8299 | $0.20 | 44 |
| post | macross8299 | $0.20 | 44 |
| post | kent747 | $0.04 | 44 |
| post | macross8299 | $0.20 | 44 |
| post | kent747 | $0.04 | 44 |
| post | macross8299 | $0.19 | 44 |
| post | kent747 | $0.04 | 44 |
| post | muzammil381 | $0.04 | 8 |
| post | muzammil381 | $0.04 | 9 |
| | | $14.06 | total |