Removable Rewards (2018-05-12)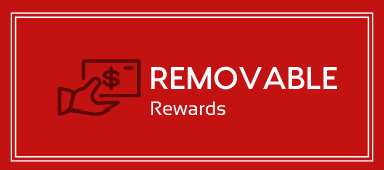 Shorter Lists
I appreciate that my list has become much shorter, but this is because there are many other posts--by these same spammers--that are often unknowingly voted by the author of the post. I'd like to find a way to address those votes by the original post author.
The most unobtrusive way is to just post here and tag those voters, hoping they have alerts of some sort setup. The reality is, many people do not have these alerts today so that will have limited reach.
I don't even consider replying directly to the original post author an option, that's way over the line in my opinion.
Tweak the Algorithm
Another thought is to simply tweak my algorithm again. I've simply removed any comment with votes from the author of the original post. The intent of this was that these may actually be friends and followers and the author is willingly upvoting their comments. I think the reality is the author is being friendly and expressing thanks for an often supportive remark.
My thought is to explore the relationship history a bit deeper and look to see if the post author has upvoted the commenting account. If this was the first vote from the post author--and this account already meets my criteria for a comment--I think it would be reasonable to include those comments here.
I want to give the utmost respect to the original author, while recognizing that these sorts of comments will persist if authors unknowingly continue upvoting them. I want to remove all incentive for these comments and votes by post authors are one the main drivers of this behavior.
What do you think? Is it ever appropriate to suggest flagging comments with votes from the post author? Under what circumstances?
| link | author | rewards | hours |
| --- | --- | --- | --- |
| post | mopelola | $0.21 | 14 |
| post | syedshakil | $0.04 | 15 |
| post | jorgedr0id | $0.04 | 15 |
| post | doool | $1.02 | 3 |
| post | newsfeedworld | $0.02 | 23 |
| post | mianfahad2 | $0.06 | 4 |
| post | newsfeedworld | $0.02 | 5 |
| post | art-s | $0.08 | 8 |
| post | art-s | $0.08 | 9 |
| | | $1.57 | total |