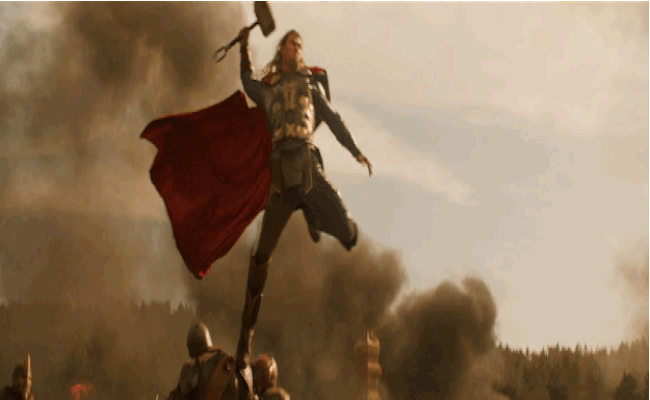 Yesterday, I posted what I consider to be a very important and relevant video regarding the future of art and what sacred liturgical art may play in the renewal of what is otherwise a chaotic and irrelevant mess.
I was excited to share that post on Facebook...but then the comments came and it was so blatant that either people:
Didn't watch the video
Didn't know what I was talking about
Was just there to either upvote themselves or hope for me to upvote them
90% of the comment was just pure noise.
Starting Now, I Will Flag Spam Comments Under My Articles
A comment section is a place where we can have an intelligent conversation about the topic of the article. But when you have to sift through dozens of irrelevant and shallow comments, the experience (both for me or my readers) is diminished.
Spam comment is bad for everyone. It's bad for me who is trying to have a conversation with my readers, it's bad for my readers who try to find something interesting in the comment section and it's bad for people outside of steemit who are just discovering Steem for the first time. I am done enabling that kind of behavior on my blog...and I invite other people to join me in fighting that problem under their own articles...because I'm not going to start policing other people's article.
The Type of Comments I Will Flag
1- The "What The Heck Are You Talking About?" Comment...
You know those comments that looks like someone through random words together...or just post a random gif. Here is a few examples from yesterday:
interesting contests to follow,what about the theme, whether one day one theme such as
colorchallenge, thanks.
or this masterpiece:

If I can't understand what you are saying or actually doesn't mean anything. I will flag.
2. The "Did you just copy wikipedia for no reason?" Comment
Here is a comment that add nothing to the conversation, doesn't provide insights or even attempt at making it relevant:
While media attention was focused on the sale of a rare Leonardo da Vinci painting, a piece of modern art being derisively described as "ketchup on canvas" just sold for nearly $50 million dollars. During an auction at Christie's in New York de Vinci's 500-year-old "Christ as Salvator Mundi" ended up selling for a whopping $450 million dollars, more than four times its estimated price. However, another piece of "art," appropriately titled Untitled, was bought for $46,437,500. As you can see, it resembles what would probably happen if a 2-year-old toddler was left on its own with a bottle of ketchup."
If you write noise in the comment section, I WILL FLAG.
3. The "You didn't read the article or watched the video" Comment
Christian art is sacred art which uses themes and imagery from Christianity. ref:- https://en.wikipedia.org/wiki/Christian_art like you said When everything can be art then nothing is...really
if we say it's an art, everything can be arts. different groups of christians use some extent of arts, symbols & forms. i think it's the true knowledge of art. impressive article & added the video to do list of today. excellent article
@cryptoctopus
Here is a comment that prove that the person didn't watch the video but pretended that he had. It's just a bunch of words made to kind of sound on topic without addressing the topic or engaging with the content.
If I know you didn't read the article yet pretend that you did, I WILL FLAG.
4. The "I'm flattering you in hope that you will upvote me" Comment
You know who you are. Stop calling me "boss" or "sir". I don't care for flattery and it doesn't actually create an interesting conversation to begin with.
How Much Will I Flag and What I Will Do To Good Comments
I will be manually curating my comment section starting now. I will engage and converse with people with who I can have a fruitful conversation...whether or not they agree with me. For those few people, they can expect even bigger votes than before.
For those spamming my comment section, I will not pull any punches. Even if I flag you at 1%, it 1% of 360,000 Steem Power...I might flag at more than 1% if I am in the bad mood.
Conclusion
Write good engaging comments that I want to reply to: Get upvoted!!!
Write noise: Feel My WRATH!!!