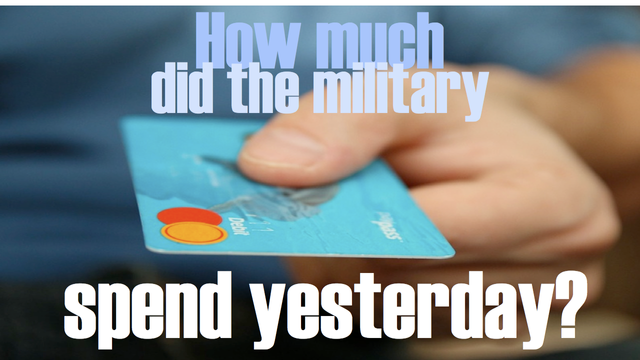 A few days ago, @cripticat wondered about military spending on Trump's Space Force. Well, the big winner yesterday was Advanced Technology International (ATI) with a $400 million modification to an earlier contract to "increase the ceiling of the other transactions agreement (OTA) for the Space Enterprise Consortium." ATI has managed the consortium since its initial $100 million contract awarded in November of 2017.
On a poorly edited website, the Space Enterprise Consortium (SpEC) describes itself as a "team of industry leaders, academic research institutions, and innovative early-stage and start-up companies." According to GovConWire, the consortium is "tasked with developing prototypes of space-related technology platforms for the Defense Department."
Note the missing word "to" on the consortium website's front page: "SpEC assists the Government _____ identify challenges..."
ATI's contract falls under the parameters of an OTA. But what exactly is an OTA? The SpEC website explains it this way: "This model is a streamlined way for the government to obtain new technology solutions from industry and academia. OT-based collaborations are not subject to some of the regulations that apply to Federal Acquisition Regulation (FAR)-based acquisitions." OTAs originated with the formation of NASA in 1958 and were later utilized by the departments of Defense, Transportation, Homeland Security, and several others.
The consortium admits that federal regulations create barriers to entry for small and newer businesses, as I've been arguing since beginning my GekeVenn project (though my point is that federal regulations hinder small business from participating in all markets, not just defense procurement). Companies involved pay a consortium membership fee: $7,500 a year for large companies and $500 a year for small ones.
It's interesting to note that the Space Enterprise Consortium predates the Trump administration, as it was "launched" in October of 2016.
---
Below are the contracts awarded by the Defense Department
September 11, 2018
totaling $798,072,367
September record daily spending: $30.1 billion on September 7, 2018
Air Force - $409,695,000
Advanced Technology International (Summerville, SC) $400,000,000
BAE Systems Technology Solutions (location not given) $9,695,000
Navy - $194,192,238
Web Business Solutions (Fredericksburg, VA) $70,553,538
L3 Technologies Ocean Systems Division (Sylmar, CA) $49,364,268
Tecnico (Chesapeake, VA) $25,598,667
General Electric (Cincinnati, OH) $19,671,429
Lockheed Martin Rotary & Mission Systems (Moorestown, NJ) $13,020,091
Corp Ten International (Herndon, VA) $8,010,965
Raytheon (McKinney, TX) $7,973,280
Army - $194,185,129
Lockheed Martin (Orlando, FL) $49,618,289
Armtec Defense Products (Coachella, CA) $35,850,854
Sauer (Jacksonville, FL) $31,409,000
Alltech Engineering (St. Paul, MN), Abide International (Sonoma, CA), BCI Construction USA (Pace, FL) $30,000,000
Great Lakes Dredge & Dock (Oak Brook, IL) $26,222,000
Ranco Construction (Southampton, NJ) $11,509,275
Airborne Systems North America (Santa Ana, CA) $9,575,711