Haunted Again: Skull-Faced 'Halloween Asteroid' Returns again in 2018
hi friends!
Astronomers soon be get another look at the big, ghoulishly weird space rock that buzzed Earth on Halloween three years ago.
The roughly 2,100-foot-wide (640 meters) Halloween asteroid 2015 TB145 gave Earth close shave on Oct. 31, 2015, coming within a just 300,000 miles (480,000 kilometers) of our planet. (For perspective, the moon orbits at an average distance of about 239,000 miles, or 384,600 km.)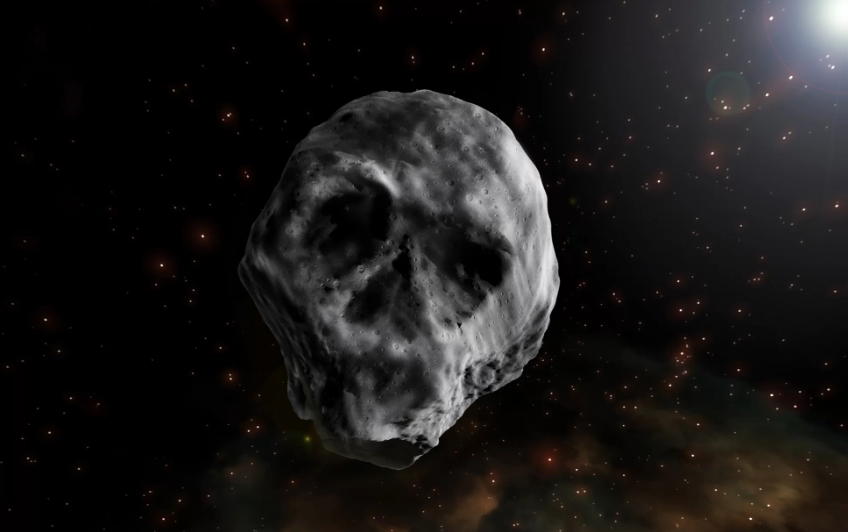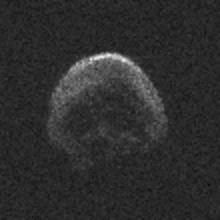 A Halloween flyby is a quite appropriate, it turned out: Observations made at the time by a variety of instruments revealed that 2015 TB145 look like an enormous skull, at least from some angles. [These Scary Things In Space Will Haunt Your Dreams (Photos)]
Astronomers also determined that asteroid likely completes one rotation every 2.94 hours and that reflects just 5 or 6 percent of the sunlight that hits.
thankyou.
please upvote,comment,resteem and follow