NextSTEP Phase II - full scale prototype of deep space habitat for cislunar station
NASA awarded Lockheed Martin (LM) a Phase II contract for the deep space habitat study. Under this contract LM is developing a full scale prototype  as part of the space agency's plans to build a crew tended spaceport in lunar orbit within the first few SLS/Orion missions known as the "Deep Space Gateway".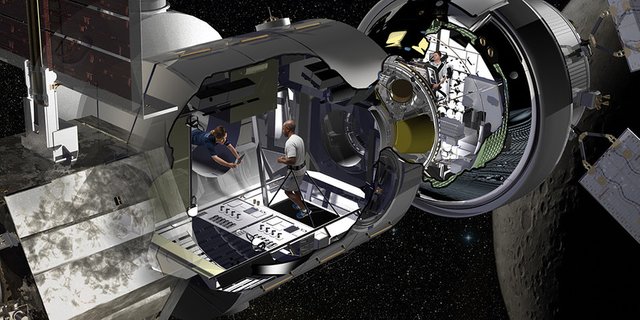 Image: Lockheed Martin
A full-scale prototype of the deep space habitat will be built by refurbishing the Donatello Multi-Purpose Logistics Module (MPLM). Donatello was one of three large modules, flown in the space shuttle payload bay, that were used to transfer cargo to the International Space Station. Working prototype will be completed in the next 18 months.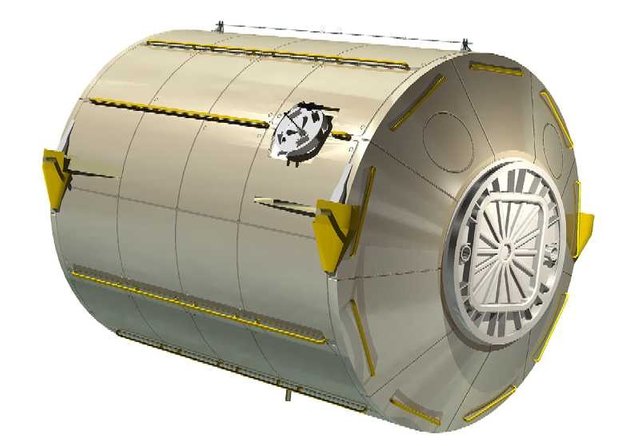 Image: NASA
To build cislunar station, new approaches, different from those used  in building ISS are needed. Deep space habitat has to  be more autonomous, in fact it is closer to Mars transport vehicle than to ISS.
Lockheed says: 
Because the Deep Space Gateway would be uninhabited for several months at a time, it has to be rugged, reliable and have the robotic capabilities to operate autonomously. Essentially it is a robotic spacecraft that is well-suited for humans when Orion is present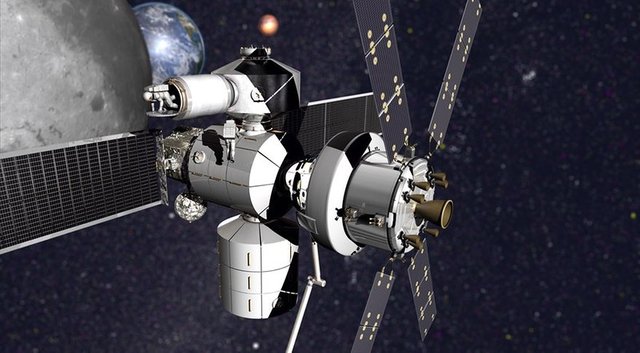 Image: Lockheed Martin
The other 5 companies selected for prototypes are:
Bigelow Aerospace of Las Vegas, Nevada
Boeing of Pasadena, Texas
Orbital ATK of Dulles, Virginia
Sierra Nevada Corporation's Space Systems of Louisville, Colorado
NanoRacks of Webster, Texas