Attention space and rocketry fans! SpaceX, Elon Musk's now-famous rocket company, finally appears ready to test-launch its new massive rocket, the Falcon Heavy. This rocket is (on the surface, anyway) simply 3 of its ordinary Falcon 9 rockets bolted together. It's supposed to be one of the most powerful orbital rockets in the world, and should easily be able to send payloads all over the solar system.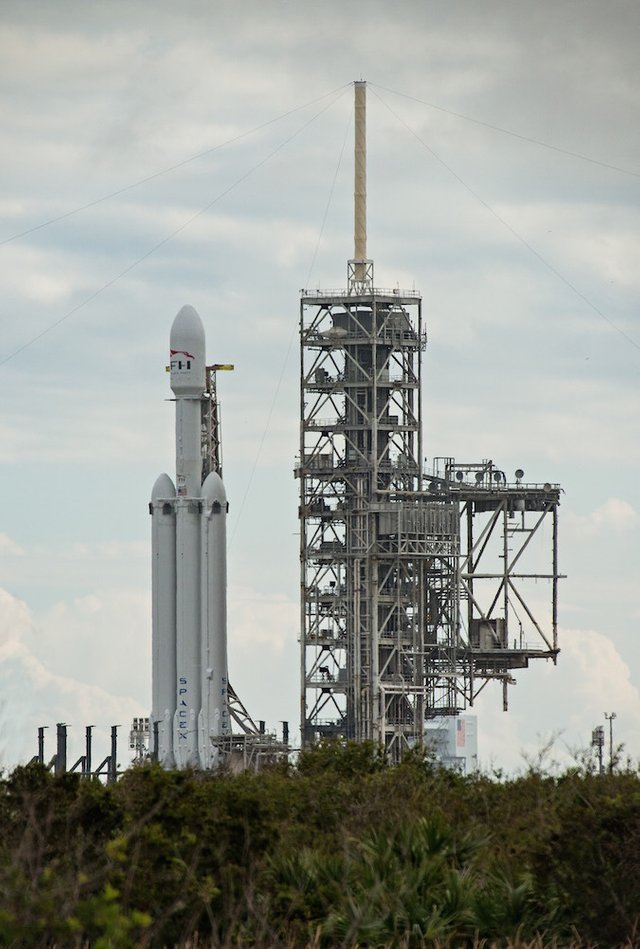 It's been delayed for years, because it's apparently rather challenging to build a rocket of this caliber from scratch, but it's finally all in one piece and being readied for launch in Florida. They have to complete a static fire test (stick it on the launch pad and rev the engines a bit) before launch, but it could go into space as early as the end of January.
Never one to do things halfway, Mr. Musk decided that the Falcon Heavy's inaugural payload would be a literal Tesla Roadster! This unconventional traveler will be placed in a slow-decaying orbit around Mars, ostensibly just for fun.
Practically speaking, this is going to be a very cool event to watch -- whether it makes it to Mars or explodes on the launch pad. Unfortunately there's no way I'll be able to make it to Florida on short notice to see it, but I'll definitely be watching the launch stream online. Is anyone out there able to get to Cape Canaveral to see it? Let me know in the comments!