THE SP8DE ICO is over and here are the numbers!
Dear SP8DE Investors,
The SP8DE ICO has finished by successfully raising over 9222 ETH during from which started January 8, 2018 Pre-Sale until Sale IV which ended today March 11, 2018. We wanted to summarize for all of you how the five Sale rounds as well as Jackpots went and for this reason in the figures below you can find all relevant info about the ICO!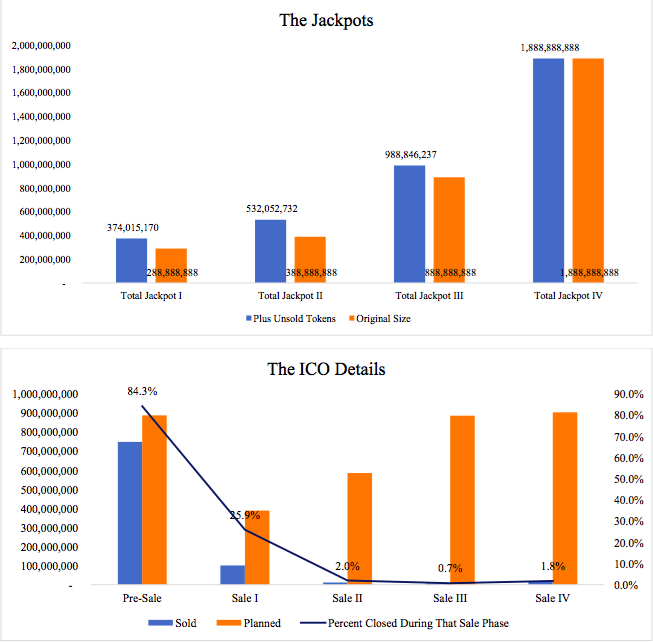 The total amount of SPX distributed during the Jackpot rounds increased by 8.68% reaching 3,783,803,027.5 SPX or 328,247,475.51 SPX more than the initially planned due to unsold tokens from Pre-Sale and Sale I. In addition, to all SP8DE investors we distribute another 1,900,881,696.66 SPX that remained unsold during rounds II, III, IV of the ICO. To the SP8DE Foundation are distributed another 542,375,868.86 SPX which remained unsold from the Pre-Sale until Sale IV.
The SPX tokens can now be moved between wallets. Those who bought DSPX and did not receive SPX will receive them in the coming days. Listing on exchanges is expected soon, we will make an official announcement before doing so.
Sincerely,
The SP8DE Team