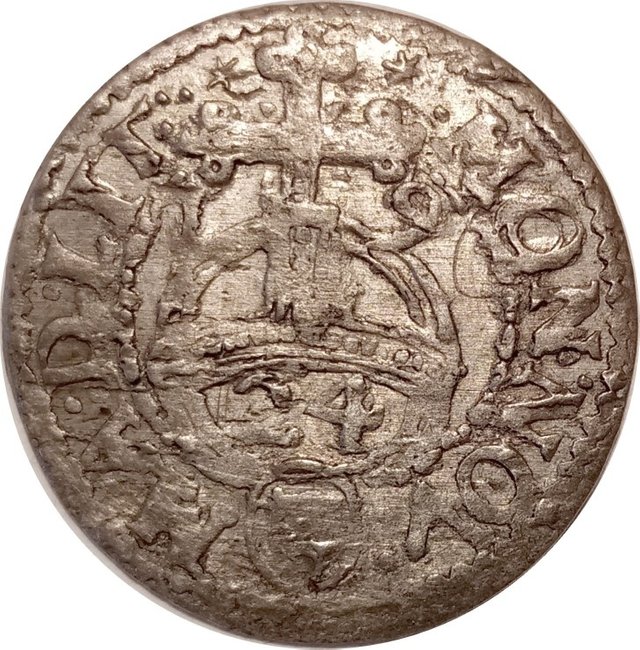 Moneta niepozorna, rozmiarów mniej więcej dzisiejszej 50-groszówki, nieszczególnie urodziwa i niezbyt starannie wykonana - półtoraki (1 i 1/2 grosza) bito w Polsce za panowania Zygmunta III Wazy i Jana Kazimierza jako nominał pośredni pomiędzy groszami i trojakami. I w zdecydowanej większości są to monety popularne i kosztują niewiele.
Na awersie widzimy herby królewskie i państwowe oraz nominał, tyle że nie jako 1 i 1/2 tylko 3, co oznacza trzy półgrosze.
Na rewersie zaś mamy jabłko królewskie wzorowane na monetach brandenburskich.
W większości te monety są do siebie bardzo podobne i np. półtoraki szwedzkie wyglądają prawie tak samo, a podstawowa różnica leży w legendzie umieszczonej na obu stronach monety. Generalnie półtoraki to masówka, mało atrakcyjna kolekcjonersko, stąd i wiele osób nie zwraca na nie szczególnej uwagi. I całe szczęście :-)
Bo oto ostatnio wpadł w moje ręce taki oto pieniążek: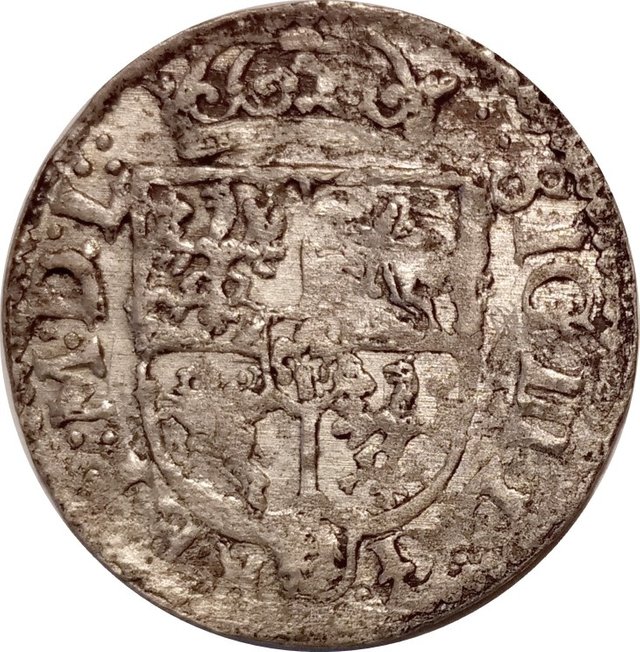 SIG III D G RE P M D L (Zygmunt III z Bożej łaski Król Polski i Wielki Książę Litewski)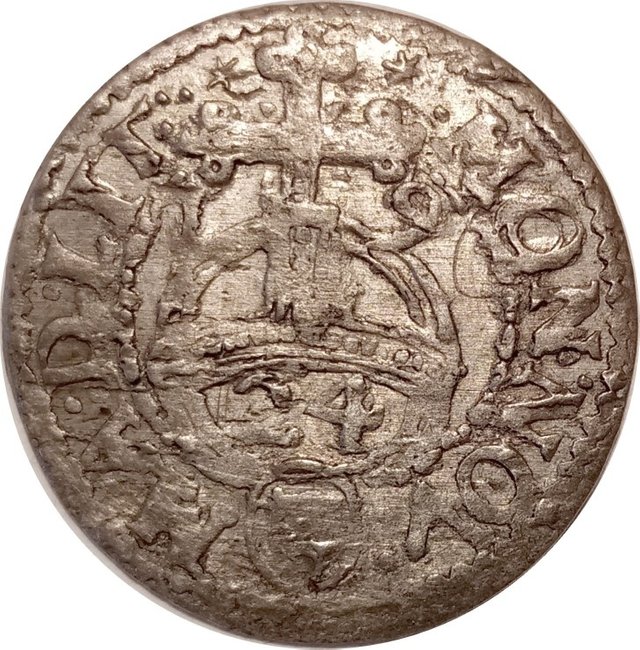 MON NOV MA D LIT (Moneta nowa Wielkiego Księstwa Litewskiego)
Na popularnych półtorakach koronnych Zygmunta III Wazy (bitych dla Polski w Bydgoszczy) legenda głosi: MONE NO REG POLO (czyli Moneta nowa Królestwa Polskiego), a tutaj mamy przykład półtoraka litewskiego z 1619 roku wybitego w Wilnie - bito je tam tylko w 1619 i 1620 roku i wszystkie są wyjątkowo rzadkie - na tyle rzadkie, że na przestrzeni ostatnich 10 lata w handlu pokazywały się dosłownie pojedyncze sztuki.
---
Posted from my blog with SteemPress : https://blog.starepapiery.com/niepozorny-poltorak/
---