You are probably wondering what on earth assurance has to do with cheese. Bear with me and read on.
How can one have FULL assurance if their assurance is derived from imperfect obedience?
As with justification, our assurance ought only be conditioned on Christ and His perfect obedience even unto death on the Cross. Anything less is going to leave you with a Swiss cheese type of assurance. It'll be full alright. Full of holes!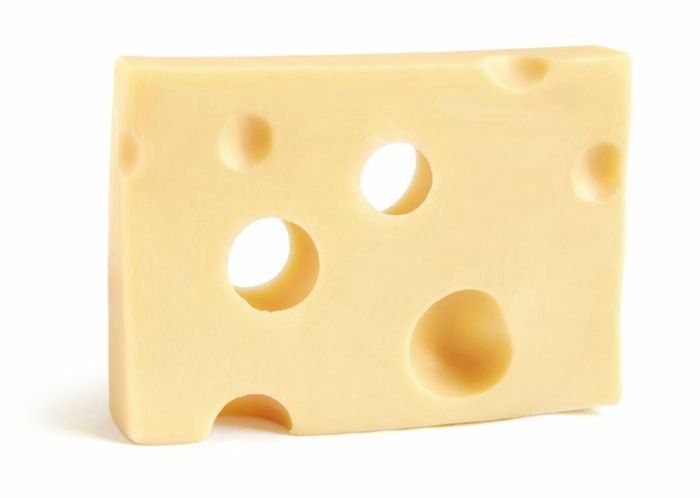 Rest in Christ and His righteousness thereby you should know the peace that transcends understanding. I liken gospel assurance to a block of cheddar cheese. It's SOLID because it's basis is solely on the immutable PROMISE of God to His people that in Christ clothed in His righteousness.
Colossians 2:2 KJVS That their hearts might be comforted, being knit together in love, and unto all riches of the full assurance of understanding, to the acknowledgement of the mystery of God, and of the Father, and of Christ;
Hebrews 6:10-12 KJVS For God is not unrighteous to forget your work and labour of love, which ye have shewed toward his name, in that ye have ministered to the saints, and do minister. [11] And we desire that every one of you do shew the same diligence to the full assurance of hope unto the end: [12] That ye be not slothful, but followers of them who through faith and patience inherit the promises.
Hebrews 10:22 KJVS Let us draw near with a true heart in full assurance of faith, having our hearts sprinkled from an evil conscience, and our bodies washed with pure water.
Philippians 4:7 KJVS And the peace of God, which passeth all understanding, shall keep your hearts and minds through Christ Jesus.
Remember, those in Matthew 7. They probably though they had assurance in all the works they were performing. Nevertheless, the LORD Jesus knew them not. May God give light