5 Reasons You Should Complete a Conservation Internship in South Africa
https://www.goabroad.com/articles/intern-abroad/5-reasons-you-should-complete-a-conservation-internship-in-south-africa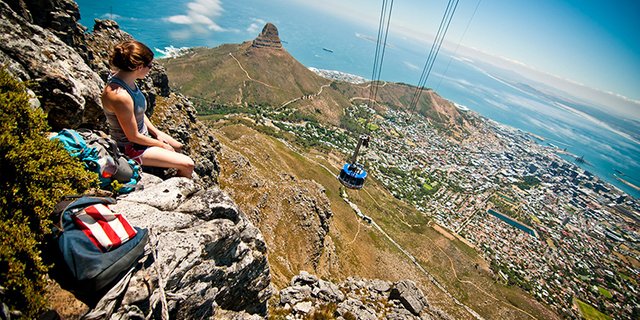 South Africa is one of the most beautiful and biologically diverse nations in the world. But, before reading about why this is the best English-speaking destination in the world for conservation internships abroad, be warned that this special nation will leave an indelible impression!
Conservation internships in South Africa will give you the chance to help preserve and protect its renowned mountain ranges, coastlines, savannahs, and its wild and abundant flora and fauna kingdoms. The natural environment is a sacred space, and you will be able to join the effort to preserve South Africa's natural heritage for years to come.
The country's spectacular landscape is highlighted by the iconic city of Cape Town, one of South Africa's crown jewels. Rarely do you find a better fusion of natural and urban spaces existing in harmony, which simultaneously allows interns to participate in professionally rewarding internships and become immersed in the vibrant culture of one of the world's great cities.
If you intend to complete a conservation internship abroad, here are five reasons why South Africa should be your destination of choice:
South Africa is home to The Big 5 and World Famous Sardine Run.
Tourists flock from around the world to witness The Big 5 in South Africa, which is the rare sighting of lion, elephant, buffalo, leopard, and black rhinos all in one location! Although these amazing creatures don't roam the plains of the Western Cape, they can all be found just a short plane-ride away from Cape Town International. During any conservation internship in South Africa, you'll have plenty of opportunities to explore the renowned Kruger National Park or even one of the smaller private game lodges near Cape Town, where you will be able to see The Big 5.
In addition to game safaris on land, let's not forget the incredibly rare, once-in-a-lifetime sighting of the annual Sardine Run off the Wild Coast of South Africa. Each year billions of sardines make their way to this coastline in search of colder waters to spawn forming bait balls along their journey. You can not only witness this huge biomass in action, but you'll also get the chance to swim with sharks, dolphins, diving gannets, and humpback whales all in pursuit of the sardines as well! For nature-lovers, there really isn't a better place in the world for conservation internships than South Africa.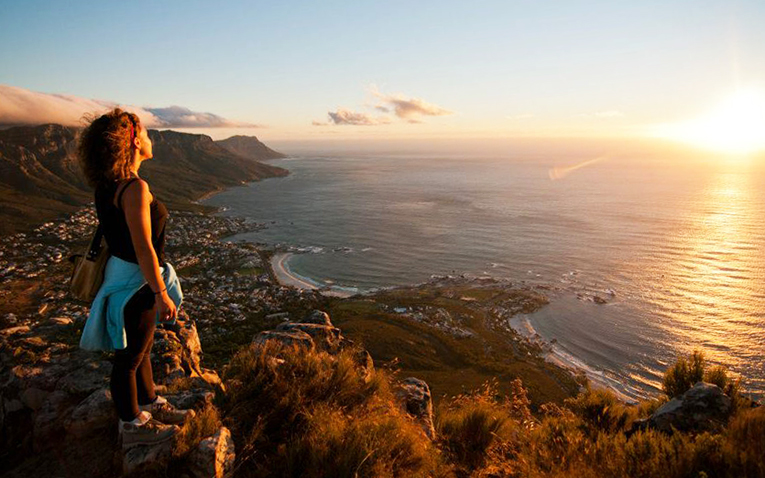 2. South Africa is a playground for outdoor enthusiasts.
If you are studying conservation, it's likely that you are someone who enjoys spending a great deal of time outdoors. Assuming you fall into this category, all of South Africa will be your playground before, during, and after your conservation internship placement.
Some of the most popular outdoor activities in South Africa include surfing, kitesurfing, sailing, trail running, mountain biking, cycling, SCUBA Diving, ocean kayaking, skydiving, sandboarding, rock climbing, and hiking. South Africans love to participate in sporting clubs, so joining a sporting club during your internship in South Africa will be an excellent way to meet locals who share your interests. The South African Rand is a very weak currency relative to the U.S. Dollar, Euro, and Pound, which makes participating in most outdoor excursions surprisingly affordable too!
South Africa is home to one of the Seven New Natural Wonders of the World.
The iconic Table Mountain, named one of the seven new natural wonders of the world, is symbolic of the staggering beauty you will encounter during your conservation internship in South Africa. It is awe inspiring to say the least, and a sight that will never get old. If you decide to complete your conservation internship in Cape Town, Table Mountain will loom above you like a cathedral as you travel about the city daily, and it will be hard not to be affected by the unique environment it provides. Wilderness and adventure will be on your doorstep if you choose to intern in Cape Town, and you'll be able to access Table Mountain National Park in as little as 10 minutes from the center of Cape Town.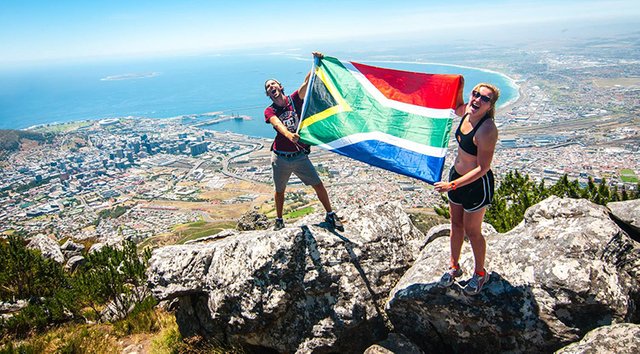 4. South Africa has biodiversity unlike anywhere else in the world.
The Cape Floral Kingdom (one of only six floral kingdoms in the world) supports 9,600 recorded plant species, of which 70 percent aren't found anywhere else on Earth! Only five other floral kingdoms are recognised in the world, and these cover vast areas, such as the entire continent of Australia and most of the northern hemisphere. The Cape Floral Kingdom is both the smallest and the richest floral kingdom, containing the highest known concentration of plant species (1,300 per 10,000 square kilometers). The nearest rival, the South American rain forest, only has a concentration of 400 per 10,000 square kilometers.
Protecting the Cape Floral Kingdom, with its distinctive fynbos vegetation, is a national conservation priority in South Africa demanding urgent action. In this delicate biome, you will find no shortage of conservation internship placements focused on sustainable environmental preservation projects that need your help.
South Africa doesn't present a language barrier.
South Africa's nickname is the "rainbow nation" because it is home to many different cultures. There are 11 official languages in South Africa and you will hear many of these languages spoken during your conservation internship, no matter where you are based. With this in mind, interns will be happy to find that everyone speaks English in professional settings, so there will be no language barrier to overcome. In non-English speaking destinations, basic communication with your colleagues can become a primary objective of international internships, whereas in South Africa, your ability to speak English will result in direct involvement with projects, assignments, and research.