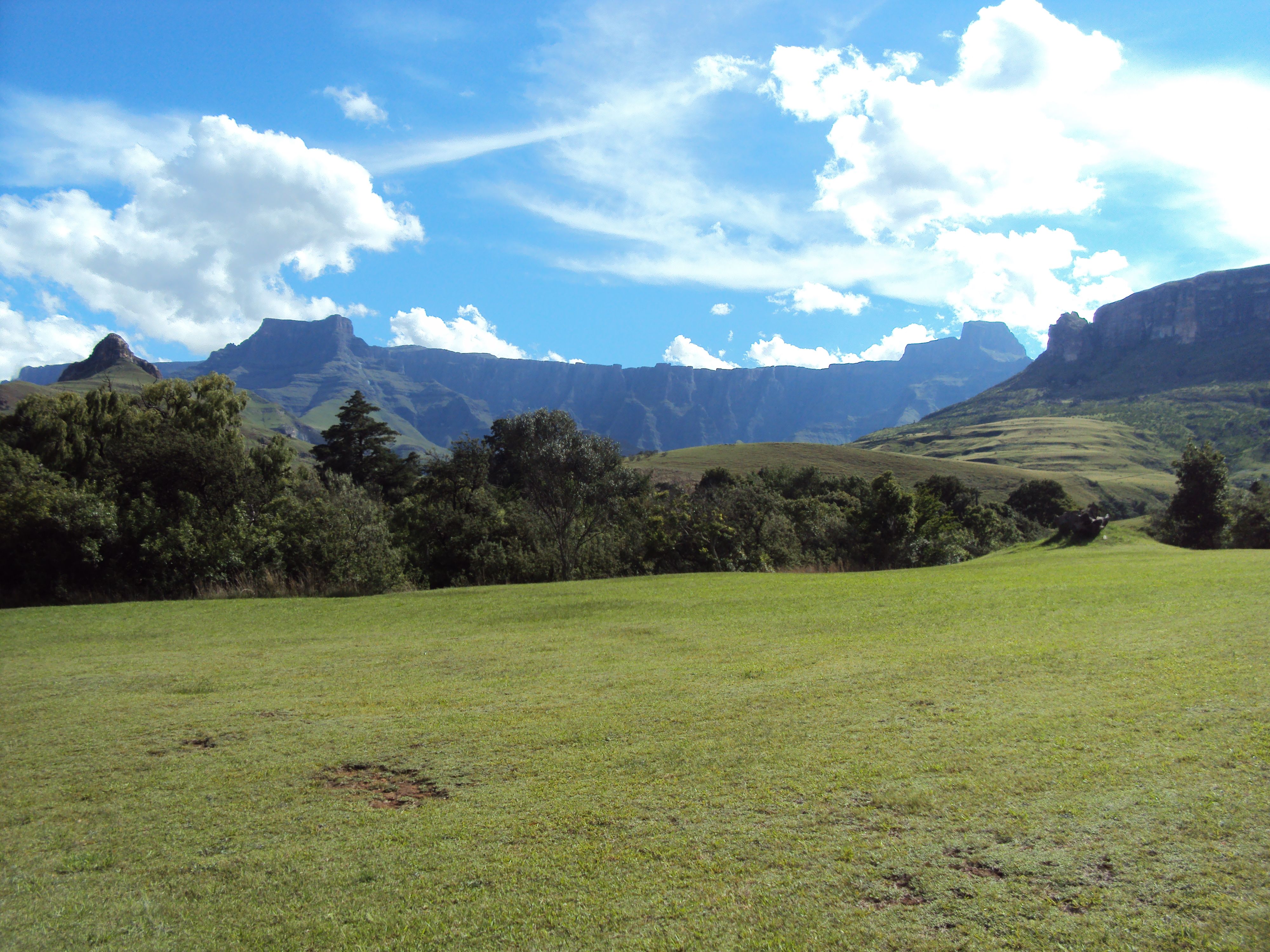 The Amphitheater as viewed from the Royal Natal National Park in South Africa.
The Amphitheater is a rock wall about 5 km long and about 600 m high and is one of the most beautiful sights of the Drakensberg Mountains.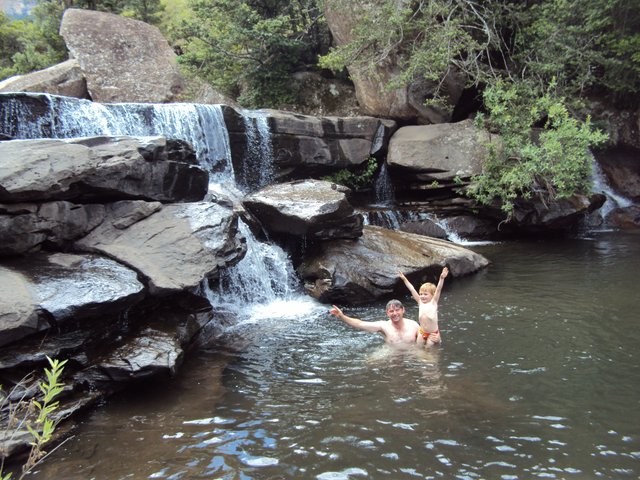 Swimming in one of the many streams and waterfalls below the Amphitheater.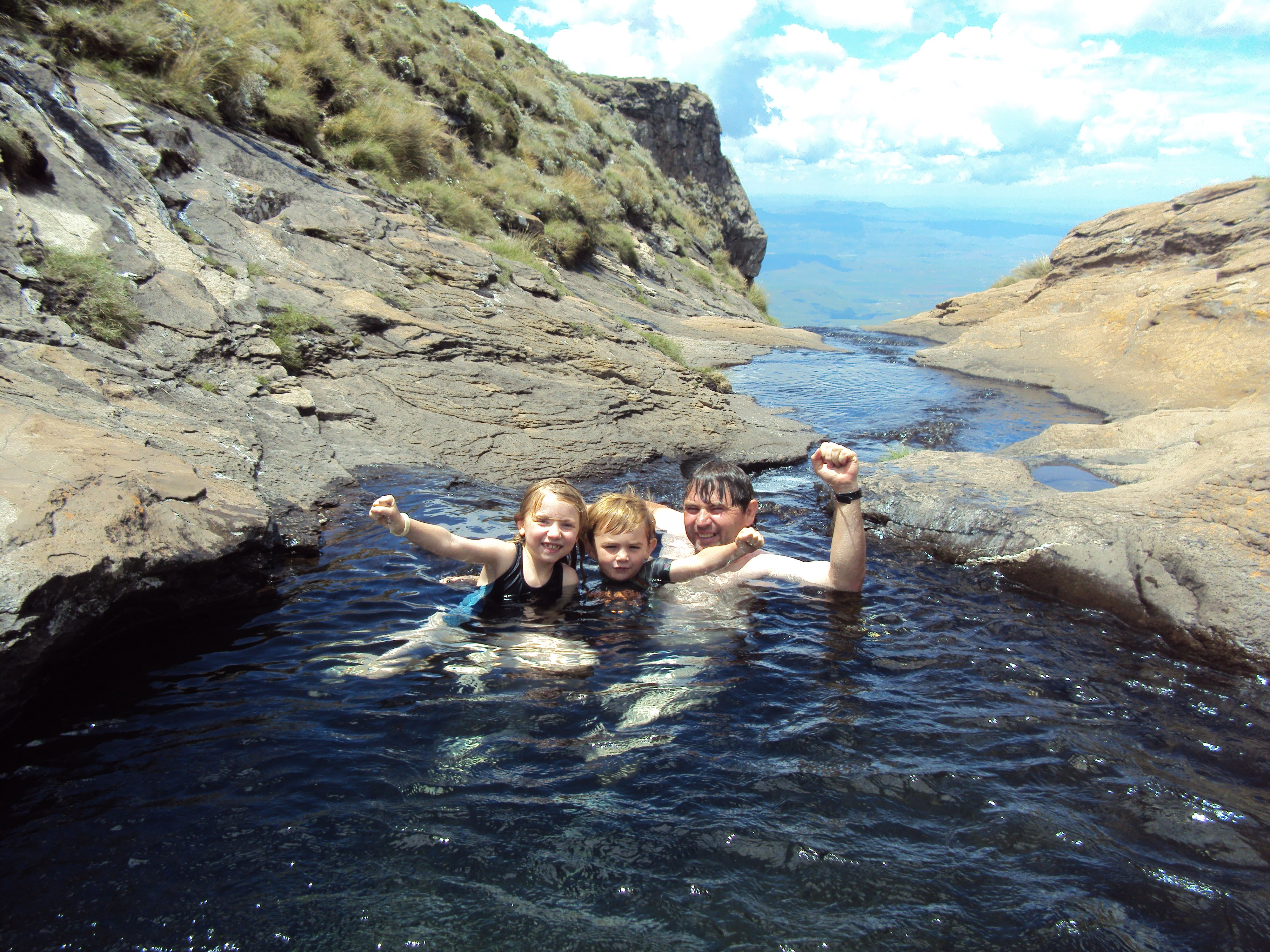 Swimming on top of the Amphitheater in the Tugela River about 15 m from the lip of the Tugela Waterfalls as it tumbles down the face of the Amphitheater making it the highest waterfalls in Africa.