Visiting IDCM exchange platform
💡SOOM NOTICE💡
HELLO SOOMIE! 😍
This post is about IDCM visiting.
IDCM exchange platform has bank-grade encryption technology and uses multi-signature layered distributed storage. IDCM removed disadvantage and weakness of current exchanges and only took advantages of centralized exchange and decentralized exchange platform.
IDCM is one of the best global crypto exchange platform which supports 9 languages including Chinese, English, Japanese and Korean.
As you may know, IDCM office is located in Hong Kong and mainland China. We visited China office to meet people in charge of listing.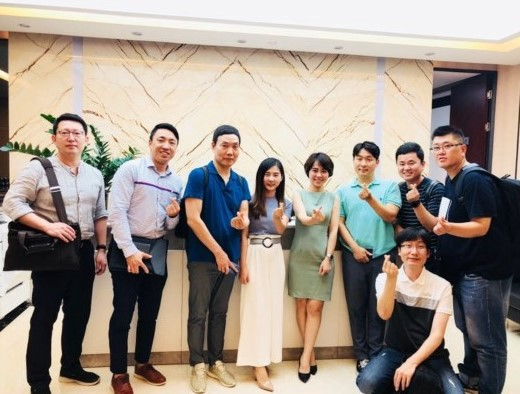 First of all, we met developers to talk about our technology and requirements.
We had discussed issues related to deposit, withdrawal, wallet to make coin holders trade conveniently. And we discussed issues related to marketing and joint event.
You can check details down below:
https://www.idcm.io/news/announcement_details?keywords=082201
Come and join our event. 🍓🍓🍓
As it's our first listing, IDCM promises us to support. Waiting for listing day a lot❤️❤️❤️