Once upon a time...
...there was a singer who was looking for a guitarist to record a cover, she climbed mountains, went down rainbows, sailed seas of cotton candy... but she didn't find him, so she had to take her guitar and play it by herself (hahaha).... The End
And here's my entry for the Sonic Groove Live: Stay with me (Sam Smith Cover). I hope you like this cover!
Thank you for stopping by to read, to listen, to leave a comment, to give an upvote.
Thank you for your support, thank you for your presence!

Había una vez...
...una cantante que buscaba un guitarrista para grabar un cover, subió montañas, bajó por arcoiris, navego mares de algodón de azúcar... pero no lo encontró, entonces tuvo que tomar su guitarra y tocarla ella misma (jajaja)... Fin
Y así aquí está mi entrada para el Sonic Groove Live: Stay with me (Cover - Sam Smith) ¡Espero que les guste este cover!
Gracias por pasar por aquí para leer, para escuchar, para dejar un comentario, para dar un upvote.
¡Gracias por tu apoyo, gracias por tu presencia!
---
¡Un gran abrazo! A big hug! ❤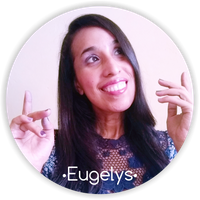 Lanzo melodías al viento solo para verlas volar