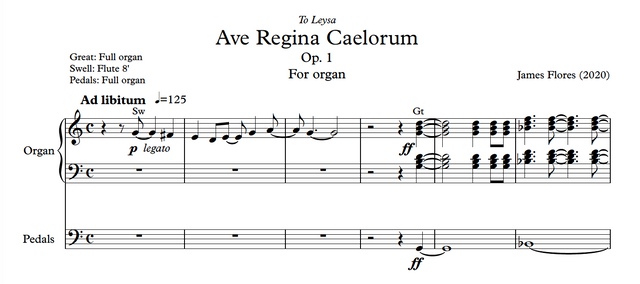 Listen: http://www.contrebombarde.com/concerthall/music/37714
If you have been following @organduo's blog, he's recently started using Hauptwerk! He has improvised a couple of pieces using Hauptwerk and transcribed them:
This inspired me to improvise something myself. Although, I did start his Hymn Improvisation Course, I got sidetracked with other things and haven't got back to it. Anyway, I somehow managed this off-the-cuff improvisation of Ave Regina Caelorum in the style of his Offertory on Super Flumina Babylonis. Ave Regina Caelorum is one of the four Marian antiphons—perhaps I will go ahead and improvise on the other three. Sounds like a good start, don't you think?
Thanks to @organduo for taking my MIDI file from Hauptwerk and transcribing it using Sibelius. I will need to learn how to do this myself soon. I dedicated this improvisation to my wife @leysa.
Score: https://www.scoreexchange.com/scores/469088.html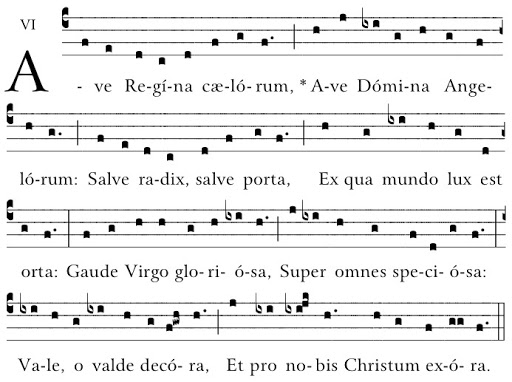 Source