Happy Solstice: Thoughts on the Longest Day of the Year
Happy Solstice, Steemit!
Today marks the longest day of the year, as well as the day we officially declare the beginning of summer.
Here, we started summer with an uncharacteristically gray, misty and coldish day... but so it goes. The photos in this post were actually shot last night, at close to 9:00pm... the sun stays up a long time, here in the north.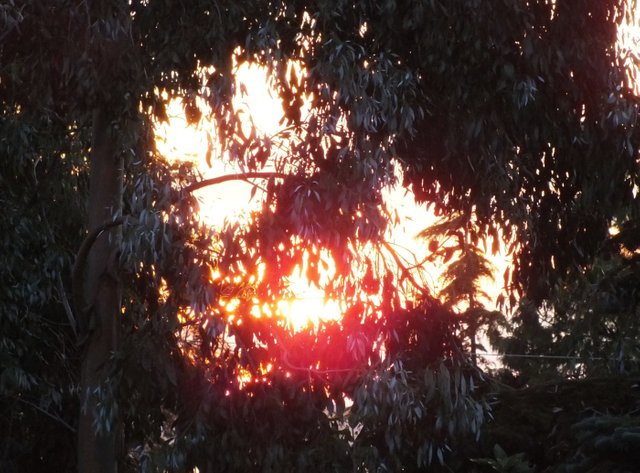 Midsummer evening light...
Time Breaks, and How we Use Them
"Time" is a funny thing, especially the way we like to break it into chunks.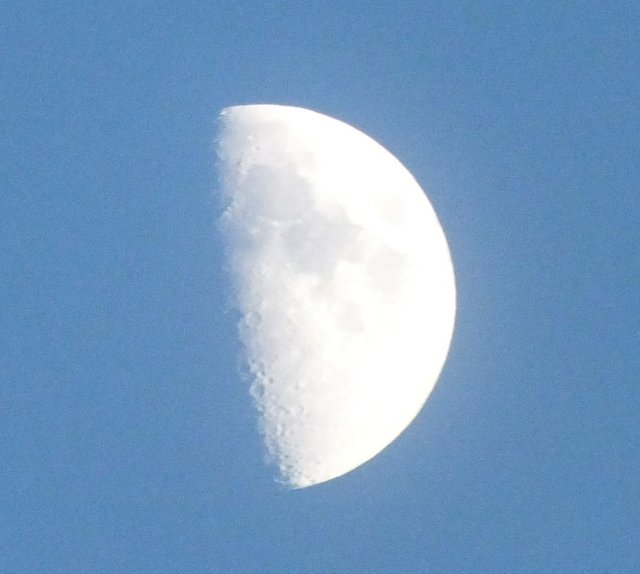 The moon, last night
Even though today is very little different from yesterday, we now have started a new segment we are calling "summer." I guess it's just how we humans organize our lives... "Yeah, I'll start on the project behind the shed... once summer gets here."
I guess the thing I really end up wondering about is whether this largely arbitrary segmentation is actually more of a hindrance, than a help.
I mean think about it: We often "wait" (till "next week," till "summertime," till "next year") to start projects and plans... would we start them immediately, if we didn't have some neat time-box to place them into?
I do wonder, sometimes...
When I was a Kid...
... the Solstice wasn't really something anyone noticed or paid attention to.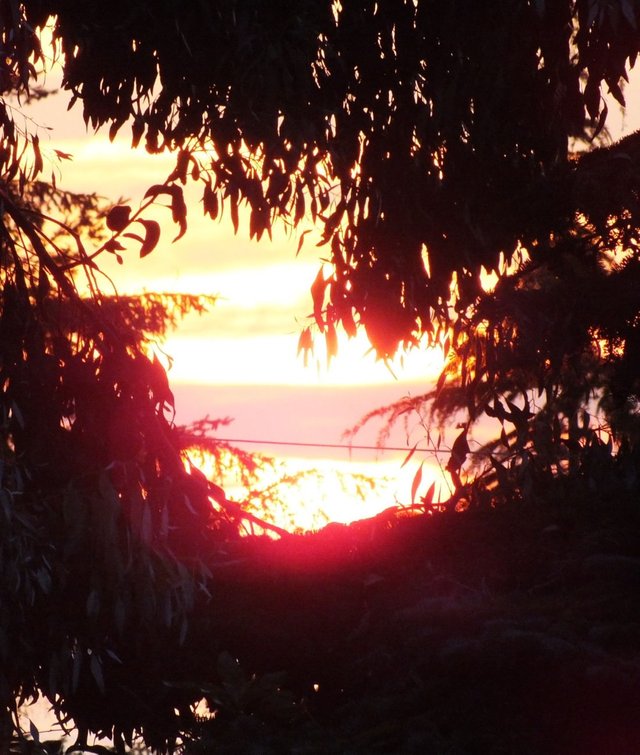 Midsummer light
In Denmark, the Big Deal of this time of the year was "Sankt Hans Aften" (Translates roughly as "St. John's Eve") which is basically an ancient Pagan relic, still celebrated.
It tends to be a community event, and there are bonfires everywhere... traditionally from the middle ages, to scare away witches and evil spirits.
My own memories are mostly of riding our bikes back to our summerhouse after midnight... and it would still be mostly daylight-dusk (at midsummer, the sun only goes a few degrees below the horizon) and the smell of woodsmoke hanging in the air from all the bonfires... and in the hollows in the fields there would be ground fogs.
We'd get off our bikes and walk into the fields; into the fogs that reached only to our chests. It would be freezing cold on our bare legs where the cold fog had pooled, but still warm on our heads... it was about the most "supernatural" thing we experienced.
So, Today Marks the Start OF....?
So anyway, I found myself considering the whole "so now it is summer" thing, and pondering whether it meant that anything in my life would be different. 

Light over our labyrinth
Truth is, not a whole lot. To some small degree, my daily life is "informed" by summer because we have a retail shop in a tourist town, and summer means visitors, which hopefully means more business.
Even though tourist season typically is pretty good to us, I'm actually looking forward to a time when we no longer have this business, so my time will be more "my own."
Temporal freedom has always been important to me... but I have struggled to find an occupation that I both (a) enjoy and (b) can make money at on my own schedule. 
But so it goes.
Well... I'm going to go home and make a Solstice dinner of sorts. Seems like this turned into one of those "Ulog" things... unintentional, as it was.
How About YOU? Does the arrival of summer mean something specific to you? Do you "observe" the Solstice, in some way? Same applies if you're down in the Southern Hemisphere, and this is midwinter-- anything going on? Leave a comment-- share your experiences-- be part of the conversation!


created by @zord189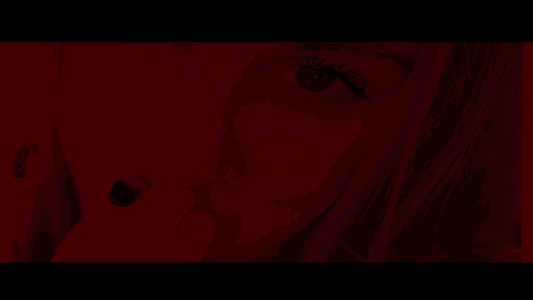 (As always, all text and images by the author, unless otherwise credited. This is original content, created expressly for Steemit)
Created at 180621 17:23 PDT