Solar X-Rays- GOES15 confirms "dips"
Hmmm... ok further to my article a few hours ago: Solar Flare....dips? ummmm.... WTF?
I've just been into NOAA and pulled up the GOES 15 X-ray flux, and it also shows a blank spot (or a dip?) in the solar xrays, for three consecutive days- I was only able to get the most recent data.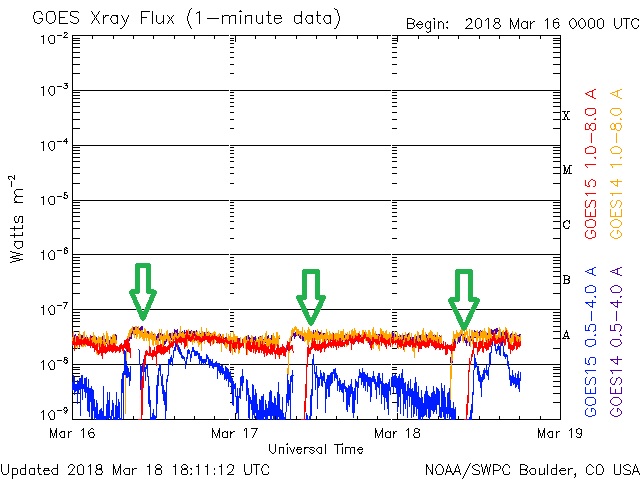 What the Actual Fuck?
Still looking for any theories on this!
d