What makes Duyunov's technology unique?
Duyunov's central motors are the world's first induction motors with "Slirlanka" coils, which have a unique combination of power and power consumption.
SolarGroup Develops and manufactures the most efficient induction motor in the world - Opportunity to buy shares before the IPO
This new technology is based on the improved technology developed by combining the motor coil (a star and delta coil in parallel).
Thanks to the coil, the parameters of the central engine are significantly improved and the energy efficiency is enhanced.
50% increase in torque
Increase travel distance by 25%
Speed up to 10%
Boosts 30% of acceleration properties

Application for Duyunov's induction motors


What is the main difference between Duyunov's hub motors and BLDC?
The popularity of hub motors is increasing with every year. But due to the use of rare-earth magnets in their production the production costs are high. The combined winding technology is used for producing Duyunov's hub motors, which leads to reducing the use of costly electrical engineering materials in production.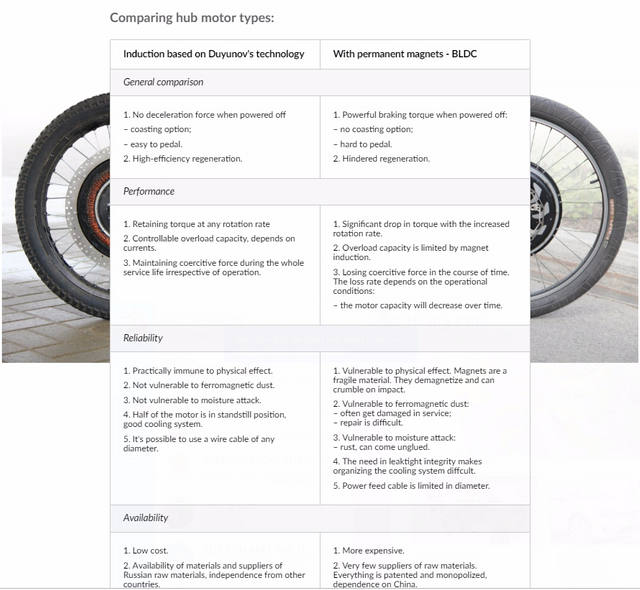 About our project development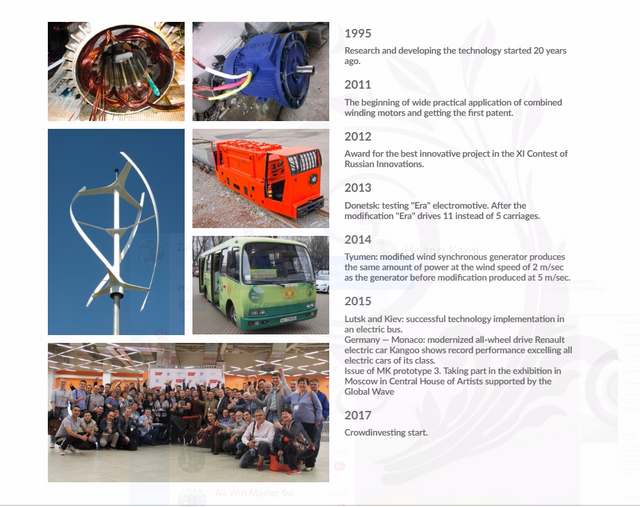 About the company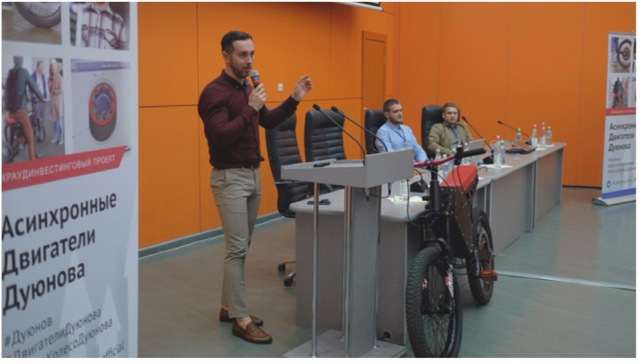 What the company will profit from:
Selling licence for the right to produce Duyunov's induction motors
Selling manufacturing equipment and tooling for producing the product
Multiplication and extend production
Sales of end products
The window of opportunities for successful project development is provided by:
Sustantial deficit of rare-earth metals which restrains the possibily of increasing the overall production of drive motors in China.
The current European standarts for induction motor energy efficiency.
Ban on introducing electric tools with rotational motors on the territory of the European Union.
Import substitution programme proclaimed by the President of the Russian Federation.
Rapid development of electric vehicles in the countries of Southeast Asia and India.
Legislative enforcement of increasing energy efficiency in the Russian Federation and the European Union.
The first presentation of Duyunov's hub motor
On June 24 the first meeting of Duyunov's project participants took place at VDNKh.
The participants got to know each other and listened to the speech of Dmitriy Aleksandrovich Duyunov, his team as well as the engineers and developers of the induction motors.
At the meeting the participants took a ride on the e-bike equipped with Duyunov's hub motor and were introduced other inventions of Dmitriy Aleksandrovich.

Developer of Duyunov's technology
Dmitriy Aleksandrovich Duyunov
A Russian inventor of the induction hub motor in which a wide copper winding ring is used instead of a rare-earth magnet belt used in classic electric motors.
The head of a research and development enterprise of a technology and innovation type - "AS and PP" company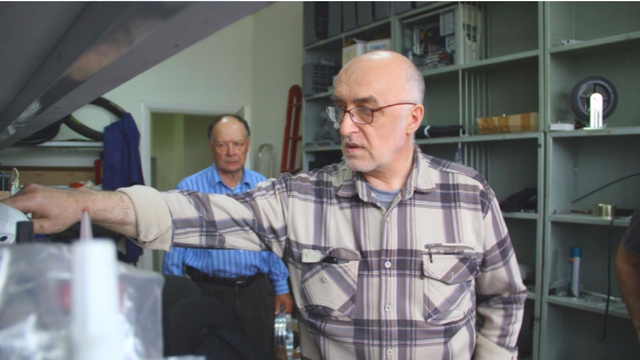 Awards, diplomas, patents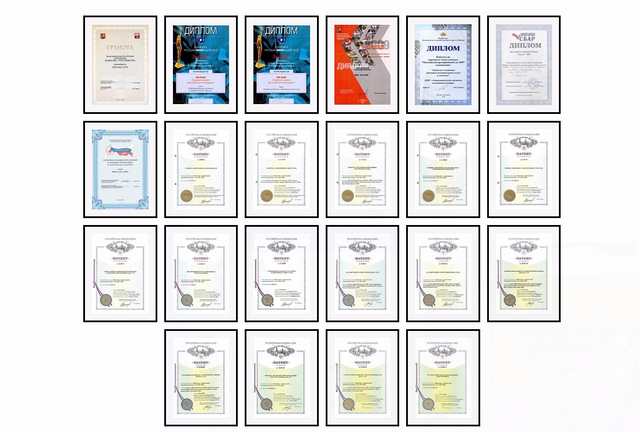 We will increase the capacity of your electric motor by 15-50% - We will modernise your motor using Duyunov's technology
Simple winding change gives impressive results:
Reducing specific energy consumption by 10-40%
Improving vibronoise characteristics, on average the noise level is lower than 5 dB
Improved reliability: service factor is 2.5
Starting torque increased by 40%
Starting current ratio decreased by 40%
Minimum torque increased by 40%
Maximum torque increased by 20%
Getting efficiency factor and cos close to reference values within the load range of 20 to 140%
Sign up at: https://solargroup.pro/frx625
Contact: Zalo, Telegram, whatsapp: 0965944933