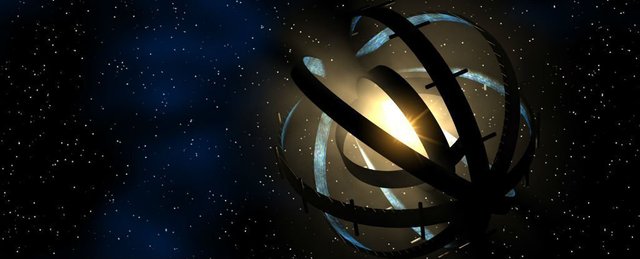 The Solarity: a made-up word for the point at which the price of 1 SolarCoin (SLR) equals the bid price for 1MWh of solar PV generation. (Thank you to James Pryor on the SolarCoin Slack for helping coin... ahem... the term.)
At the time of writing 1 SLR can be exchanged for around $2.00 in old-fashioned money. Meanwhile, in some regions of the world, the bid price for new solar PV projects are coming in at around $20 per MWh. Registration of a solar PV plant located anywhere on Earth with the SolarCoin Foundation could also receive 1SLR for every MWh of electricity generated. Yes, this really is true - see solarcoin.org
At present then, such an installation constructed in Mexico or Chile, say, would be able to recover approximately 10% of their costs just through claiming SolarCoin... for free.
In other words these projects are already roughly 10% of the way towards The Solarity.
So.
As the bid price of solar generation seems to display every sign of getting yet cheaper, what happens when 1SLR matches the bid price? At this point the cost charged by producers for each MWh of electricity (which presumably at least covers the cost of building and running a solar PV plant summed over its lifetime) will be exactly matched by the awarded SLR. Unless I'm missing something (please tell me in the comments below!), when and where (sunnier regions will get there soonest) The Solarity occurs, the cost of solar PV generation essentially becomes zero for humanity.
But wait. What if the price of SolarCoins should ever exceed the bid price for PV? In such circumstances anyone building a solar farm may find they actually earn more money than it takes to build their installation... build it and the SLR will come!
What does this mean for the price of a SolarCoin? Does it mean that the maximum price of SLR can never be higher than the lowest bid price per MWh for solar generation? Are they even linked?
What would it mean for other forms of electricity generation? How can they complete with "more than free"?
Will all hell break loose in the rush to install solar panels just to earn SolarCoin?
Does capitalism even still function, at least in energy markets, when there's no cost (or energy scarcity) at all when going solar?
Answers on a sunbeam.
This is the genius of the SolarCoin project (thank you Nick and Joseph!) - it's not just yet another digital currency, it really is a forcing function for good saving the world one MWh at a time.