1st Forest City to be built in China. Self Sustaining and runs on renewable energy!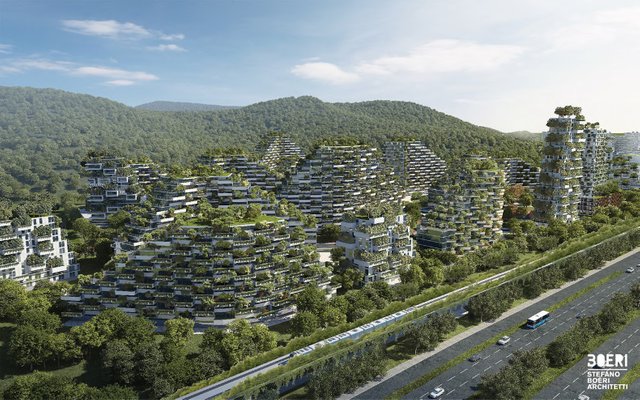 Looks like China is leading the movement for GREEN Cities!
This will be Liuzhou, Guangxi Province, China.
Expected finish date is in 2020.
Designed by by Stefano Boeri, this concept started in 2011 in Milan, Italy of a mini-city of 2.5 acres that is the prototype for the Forest City in China. This is an actual community in Milan now.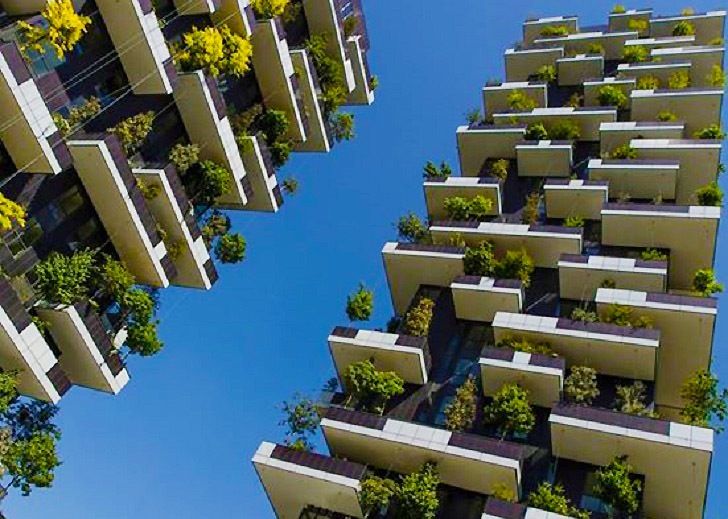 The Forest city will fight global air pollution by growing trees and plants in high density in an elevated, multi-floor city. The goal is to lower CO2 output and reabsorb it because trees and plants take in CO2 for NUTRIENT for photosynthesis! https://www.botany.org/PlantTalkingPoints/CO2andTrees.php
The ideal goal is to grow almost 1 million plants and 40,000 trees that is capable of absorbing nearly 10,000 tons of carbon dioxide and 57 tons of pollutants annually. Not only is it absorbing CO2 but it is also estimated of giving out 900 tons of oxygen!!!! This will help the city and surrounding cities fight air pollution.
No more asthma and lower lung diseases!
Not only does it fight air pollution but it is designed to dampen NOISE pollution and lessen the urban HEAT with the greeneries by creating its own microclimate.
The ultimate goal is to make FOREST-City self sustainable. It will be powered by geothermal and solar energy!
Liuzhou Forest City will include residential areas, commercial and recreational spaces, two schools, and a hospital with a railway for public transportation. It is expected to house 20,000 people per petal. 5 petals will create the ideal structure of the Forest City.
From the blueprint it looks like it is built next to a river for its own water resource. The city is designed to be completely self-sustainable.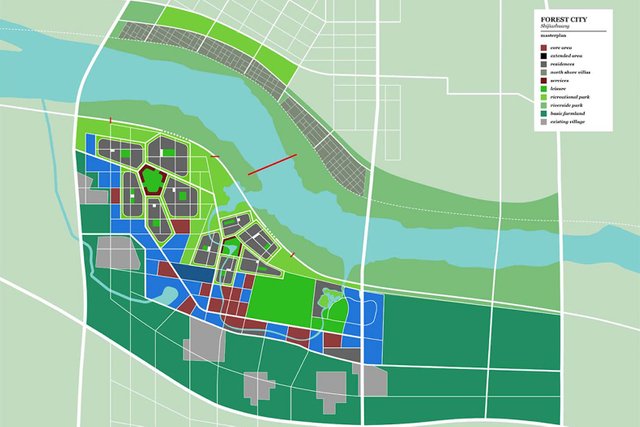 This is a beautiful concept! Something I would love to live in. I will definitely visit the city in 2020 once it is built!
Resources:
https://inhabitat.com/china-plans-its-first-forest-city-to-fight-air-pollution/forest-cities-by-stefano-boeri-1
https://www.constructionequipmentguide.com/construction-on-worlds-first-forest-city-begins/34955