10 ways to increase @solarcoach assets in 2018.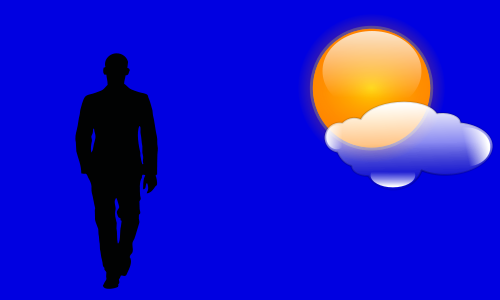 For the first quarter of 2018, I will focus on the 10 following ways to increase the
@solarcoach
assets
Partner with a successful company of the solar industry
More than 400 GW of solar has been nstalled in 2017. Some companies have been really successful like Dvinci energy. @solarcoach will partner with at least one of them.

Find a Mecene. People like Bill Gates, Marc Zurkenberg or Charles Branson are more and more aware of the urgency to invest part of their fortune in clean energy. One of them will help @solarcoach to thrive.

Publish articles in magazine. Press releases is a good way to communicate and to attract new customers. @solarcoach will publish 1 new press release per month.

Recruting 100 micro-taskers : Steemit id an excellent tool to make micro-tasking. I have start to promote microtasking on Steemit from last year (https://steemit.com/nonprofit/@chrisaiki/steemit-micro-volunteering-platform-introduction). For the first quarter of 2018, 100 Steemians will micro-task for @solarcoach

Accept new opportunities send from the universe. Universe favor actions to fight climate change because their are good for people. Obviously we will have new opportunities in the first quarter of 2018.

Improve http://solarcoach.eu
The @solarcoach website need improvements and more information. Let's improve it.

Use LinkedIN forum : the renewable energy LinkedIn forum has 191,000 members, more than Steemit. We will use LinkedIN forum to market @solarcoach idea and encounter new partners.

Send our Business plan to 10 Venture Capitalists
More and more Venture Capitalist invest in clean energy, we will send our Business Plan to 10 Venture Capitalist for the first quarter of 2018.

Revive the @solarcoach multilevel marketing process. I have encounter fierce opposition and insults each time I have tried to promote multi level marketing process in 2017. Mlm is a way to give a job or a complementary income to thousands of people. If the product is good and the process is clear, mlm can be a great marketing tool.

Going on with the basic scenario : each week you can help @solarcoach by upvoting one of its post or comments. The collected steem and SBD will be invest in solar energy.
The @solarcoach road map has been drawn :
https://steemit.com/solar/@chrisaiki/solar-coach-roadmap-2018-2028
Each quarter, I will publish a new action plan.
You can buy TOPSOL on the Bitshares DEX today
https://bitshares.openledger.info/market/TOPSOL_BTS
I wish you all a Merry Christmas and an Happy New Year.