Solanium IDO sales. Blockasset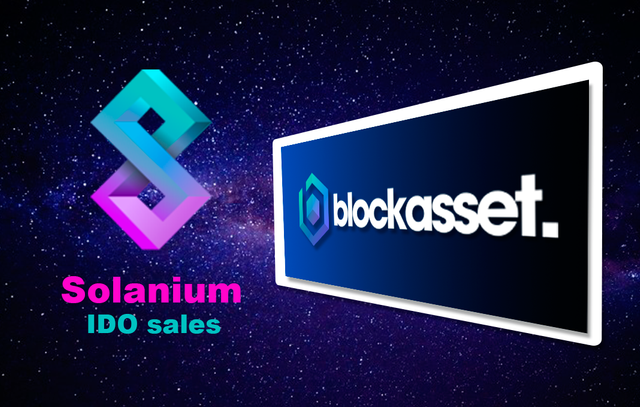 Hi there, today we will talk again about the Solanium IDO platform and the project, which will be held in a few days.
The Solanium platform is a decentralized platform on the Solana blockchain. The platform will introduce decentralized fundraising, time-weighted token staking and governance voting to the Solana ecosystem.
The next project to be held on the Solanium platform is Blockasset.
What is Blockasset?
Blockasset is an athlete-proven platform and NFT ecosystem that connects fans with their favorite sports idols. Leveraging the power of exclusive athlete content, real-life NFT utility and community management, Blockasset creates a platform for athletes and sports enthusiasts.
The Blockasset platform consists of four main components that create an interconnected Blockasset ecosystem
where fans and athletes can interact with each other in the virtual and real world:
NFT Launchpad
Blockasset is the NFT launch pad for elite athletes. Built on the Solana blockchain, Blockasset prioritizes user experience. At Blockasset, athletes can ensure that their fans get NFT and the ability to connect with fans not found anywhere else.
Marketplace
The marketplace is the hub of the eco-system With low fees, rapid processing times, fiat payments and custom athlete pages, the Blockasset martketplace is built by fans, for the fans.
Block Token
The native currency connecting the ecosystem. The BLOCK utility token can be used to purchase NFTs at a discount, govern the ecosystem and access exclusive athlete NFTs, perks and rewards.
Gaming
With the marketing power and influence of our world renowned athletes Blockasset will release a number of sports based play-to-earn games, providigng global oppurtunity and additional income streams to sports fans and gamers worldwide.
Tokenomics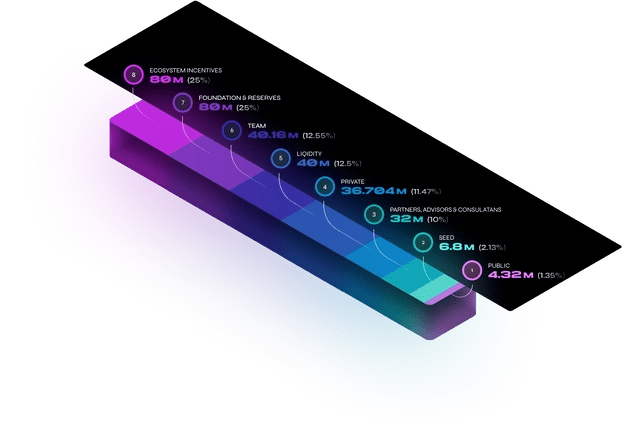 Investors
The project has very well-known and large funds in its assets, such as Solana Ventures, DAO Maker, Animoca Brands, Ratio, Ludis Capital.
Registration
Registration for the whitelist is already open, you can apply for participation by connecting your wallet and choose to register in the whitelist.
Pool size: 1 923 077 BLOCK
Hadtcap: 150 000 USDC
Token price: 0,078 USDC
Follow Blockasset:
Website: https://blockasset.co/
Telegram: https://t.me/blockassetofficial
Twitter: https://twitter.com/blockassetco
Discord: https://discord.gg/blockasset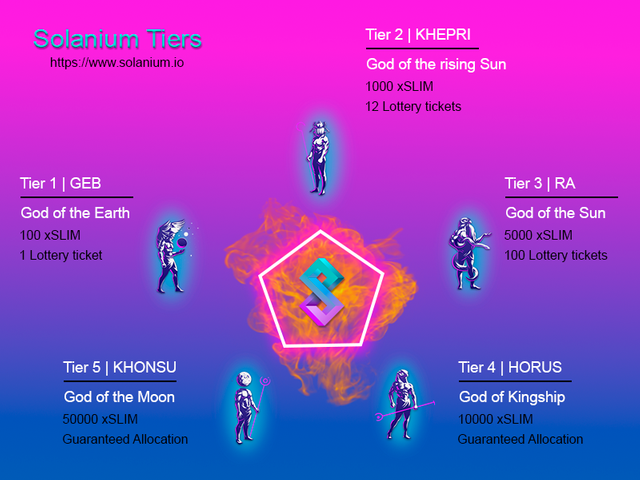 To participate in token sales, you need to stake at least 100 xSLIM on the platform in order to receive 1 lottery ticket.
Tier 1 - 100 xSLIM - 1 ticket
Tier 2 - 1000 xSLIM - 12 tickets
Tier 3 - 5000 xSLIM - 100 tickets
Tier 4 - 10000 xSLIM - Guaranteed allocation
Tier 5 - 50000 XSLIM - Guaranteed allocation
Also, the Solanium platform makes it possible to obtain 5 social tickets for the lottery by completing several tasks on social networks. Please use my refferal link: https://usnd.to/IYs1
Conclusion
In conclusion, I would like to say that the Blockasset project looks very promising and interesting, since NFT topics are now very popular, especially projects. which are related to sports. The platform is developed on the Solana blockchain, which immediately gives it an advantage over competitors for its speed and low fees. I think the project will be a success among users and fans of NFT and sports.
I hope my review was useful for you. Thank you all for your attention and see you soon!
Follow Solanium:
Website | Twitter | Telegram | Medium | Github