My Experience at the Andela Learning Community 2.0
Just to crave your indulgence, Andela Learner's Community (famously known as ALC) is a platform somewhat similar to edx, coursera and blockgeeks where anyone anywhere can build software development skill set(s). Well that isn't explicitly true because they are currently tapping into the untapped Africa's potentials, breeding them and connecting them to the world.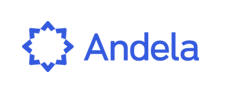 This is so important because it takes off the barrier to entry for the under privileged knowledge seeks. A potential student might not have the wherewithal (financial or academic) to compete for a sit in the mathematics, philosophy or computer science class at Harvard or MIT but has the opportunity of getting certificates in similar courses offered at those institutes or designed by firms like Google and Microsoft.
Such was the case of the recently concluded Software Developers Training by Andela sponsored by google and Microsoft. The programme captured three careers; "tracks" as they are called: Android Development, Web and Product Design.
Actually Andela is different.
The American firm which kicked off in 2014 doesn't just provide prospective developers with the learning window, they check up on you to make sure you keeping through to your initial commitments when you signed up. With the technology-related human resource deficit Africa has, the role the firm plays can't be over-emphasized.
While others merely throw courses at you, Andela sort of follows you up with it's facilitators, Community Mentors and Code reviewers depending on the competence level (beginner or intermediate). Goals in form of projects are assigned to you which you are expected to complete within certain time frame. Going further the program altogether provides you with a career roadmap.
Getting to see weird lines of code for the first time is certainly intimidating for a newbie. It was for me but the Institute couldn't have pick a better course. The Udacity online curriculum was excellently delivered.
It wasn't all about knowledge.
Another major factor which inspires learning is getting to see folks who have passed your path changing-the-world. For me this is the best motivation possible. We got to meet one of the country's top Kotlin dev, Anthony and a few others.
From the ALC 2.0 I also learnt something experientially, and it's that the difference between a master and a mediocre is consistency. This doesn't sound strange but it's evident how often people soon give up on challenging tasks. By merely asking the right questions, you'll be overwhelmed by the number of people on the net who have faced similar challenge. Indeed, the only two responses you might not be comfortable with are "where we (the human race) are coming from and where we are going :-).
Another pressing issue we devs tend to face when walking into the craft is what language to start with. Currently there are as many programming languages as the number of states in the USA (if not more). I came to understand that being excellent at one could make learning the next quite easy. So instead of hopping around due to "covetous instincts", settling down with one and being great at it would pay off better.
So in summary ALC2.0 was worthwhile.
P.S. Big thumbs up to #Andela, #Google and #Microsoft for the splendid opportunity. Bigger thumbs up the Two of the country's most proficient Android developers; Femi and King Idee.