A list of easy to use software to preserve your online privacy:
Updated 9 December 2017 v1.0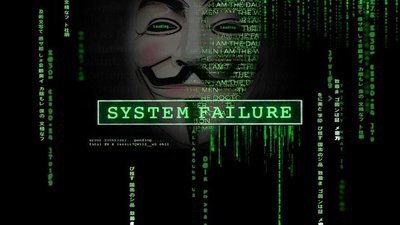 Disclaimer : we are not affiliated to any of these Companies, this article is 100 % our own findings and there is no affiliate marketing in place through the links provided below for your convenience.
Hard Drives: Self Encrypting SSD Samsung 850 Evo Pro. Why: To enable Bitlocker instantly, otherwise it takes about 3 days per Tb to encrypt a new drive. Beware that a SED disk must be TCG Opal compliant otherwise it won't work with Bitlocker and even then you need a specific software. Only the 850 Pro with Samsuing Magician in e-drive mode will allow you to activate Bitlocker straight out of the box.
OS: Windows 10 Pro. Why: Anyone can upgrade in 3 clicks, has Bitlocker ready to be activated for each drives and thumb drives. No need to activate it to use Bitlocker.
Windows Antispy: WPD (Windows Privacy Dashboard). Why: Auto update, free, easy to use, IP based firewall rules, App uninstaller.
Firewall: Glasswire (paid version). Why: Ask to Block functionality gives you absolute one-click control over your traffic. Note: uses Windows firewall so paid version isn't compatible with antiviruses having their own firewalls like Bitdefender.
Email: Tutanota (freemium) Why: Read our article: Tutanota vs Protonmail.
VPN: Protonmail VPN (freemium). Why: Made by the world's largest encrypted email provider.
Primary Browser: Iridium (free). Why: Our review about website browsers coming soon.
Password manager: Zoho Vault (freemium). Why: Read our article: 13 password managers.
Messaging, Voice and video calls: Threema (freemium). Why: open source end-to-end, zero knowledge encryption, resistant to state-sponsored criminals. Read our article: Threema pros and cons.
SMS: Don't. If you have no choice, use Silence on Android (free). Why: encryption over GSM network.
File sharing through links (think dropbox): sync.com (free). Why: end-to-end, zero knowledge encryption. Granular control with the paid version.
File Synchronization between devices: Resilio Home (freemium). Why: supports encrypted read-write folders for untrusted devices, so you can synchronize with your home server or off-site servers, your data are all encrypted.
Disk Cleaning: Privazer (free). Why: One click to clean your entire system in depth.
Anonymous messaging: Ricochet (free). Why: fully anonymous, no metadata, goes through the TOR network.
Anonymous Browser: TOR (free). Why: should be your primary browser.
Useful Links:
https://privacytoolsio.github.io/privacytools.io/
CIA tools released by Wikileaks: https://wikileaks.org/vault7/
NSA tools released by Shadowbroker: https://github.com/misterch0c/shadowbroker
Scanning Service against NSA's Doublepulsar malware: https://doublepulsar.below0day.com/