The American judiciary has sentenced Sorokin to 12 months in prison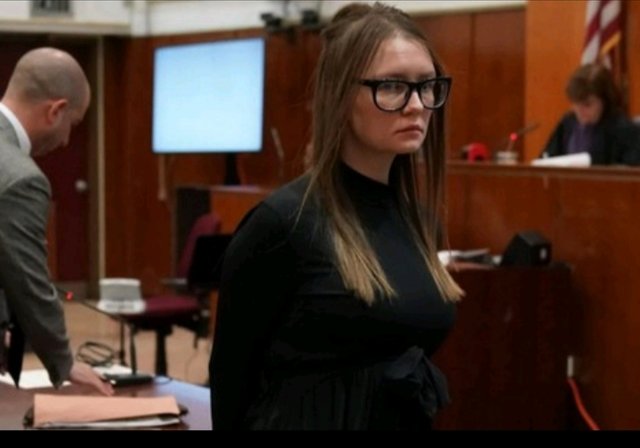 A court in the state of New York on Thursday sentenced the hereditary German heiress Sorokin to up to 12 years in prison.
The court said the charge had been found on the 28-year-old Sorokin, who received over $ 200,000 worth of improper services from the community in Manhattan.
Sorokin claimed in New York society that she was the heir to Millionaire.
The 28-year-old girl lived under the name of Anna Delphi for about a year, claiming she was a German heiress with a fortune of $ 60 million and conspiring with others to steal millions of wealthy New Yorkers.
Sorokin was born near Moscow and moved to Germany at the age of 16, where she joined the school in the town of Eschweiler near Cologne.
The New York Times reported that the girl could face a 15-year prison term for her conviction, which includes stealing large sums and receiving services without pay.
From November 2016 to August 2017, Sorokin reportedly received services through visits to restaurants, gifts, trips, hotel stays and bank loans totaling $ 275,000 through a series of frauds.
Her lawyer, Todd Sprodick, insisted during the trial that his client had always intended to return the money. According to The New York Post, Sprodick told the jury that Sorokin had only hoped for a "new beginning" like Frank Sinatra in "New York, New York."