note: I am making this post as a way to show my local meetup what Social Wallet and the Wire token is. If you find this interesting please up vote. Thanks for looking!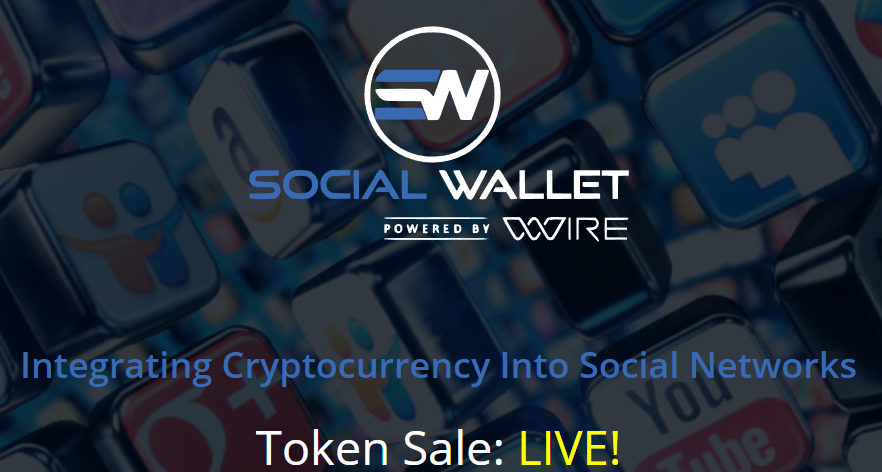 Social Wallet is an online platform that with just a few clicks will allow anyone with crypto currency to send it too any person on social media. At launch it will support Twitter, Facebook and E-mail with plans for 14 additional social media platforms to be added shortly.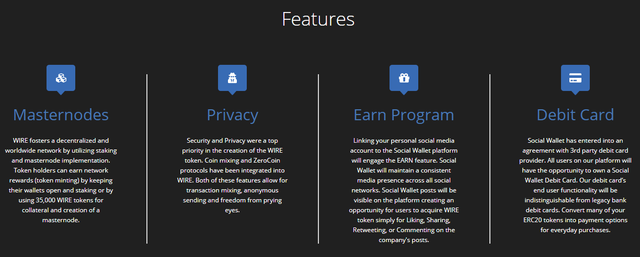 Social Wallet is a USA registered Utility Token, the platform is 100% complete and ready to launch as soon as the Token sale closes. The token is called WIRE and is a PIVX fork/clone. This means it is a Staking and Masternode coin. It will also be the feature cryptocurrency on the Social Wallet platform and the method of paying fee's. Wire will be the first coin sendable on the platform, followed shortly by Steem and then others.
Presently the Token Sale is in round 1 with a 20% purchase bonus, Can be purchased with BTC, LTC, ETH, Steem.
As a registered utility token we are however KYC compliant, and you must be KYC verified before your tokens will be released.
End date and planned launch date is April 27/28 but launch will move up if the token sale completes early.

More info on the masternodes?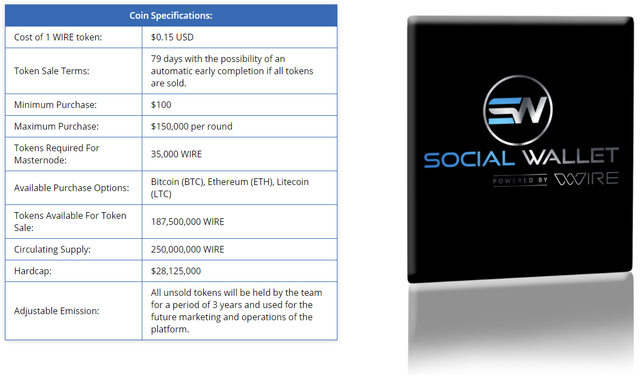 Road Map and Features
So what happens when you send someone on social media some crypto? Is it difficult? Nope.
The winner of your generous crypto only has to click ont he link they get as a notification/massage/email and follow a few steps.
Once they are signed up ont he platform and have verified they do indeed own the social media account the crypto was sent to, they will be presented with a few options.
They could create a pc wallet and transfer the crypto.
Leave it on our platform for now until they learn more.
Use our up and coming VISA card and internal exchange service to swap their crypto for FIAT and spend it off the Visa
As well as other options oon to be announced!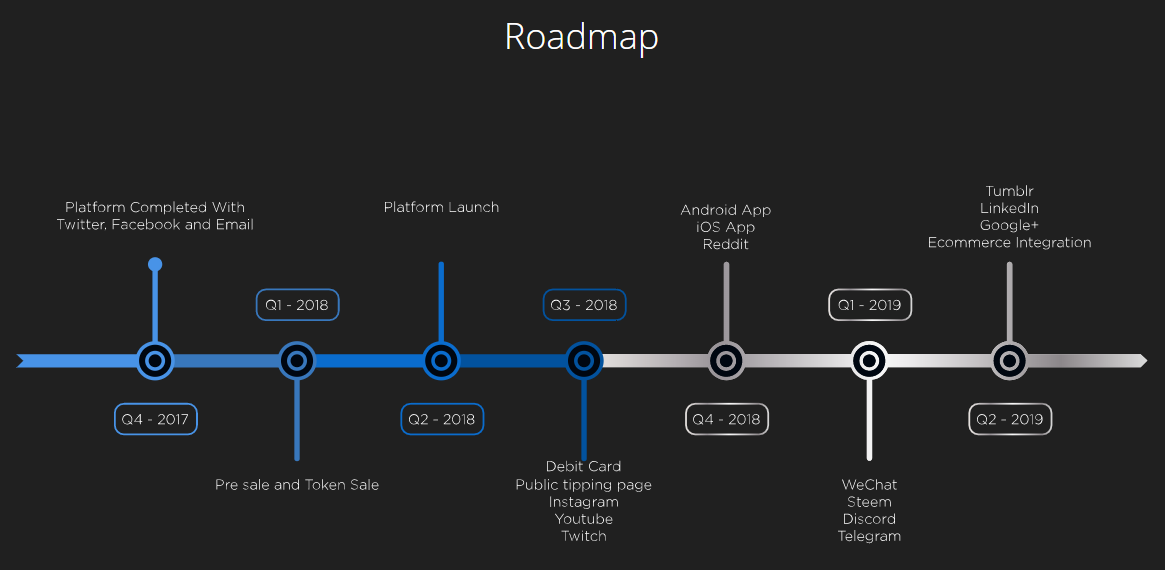 Now for the real numbers, Where does the raised funds get spent? How will the payouts work, is it more effective to use a Masternode or to stake?...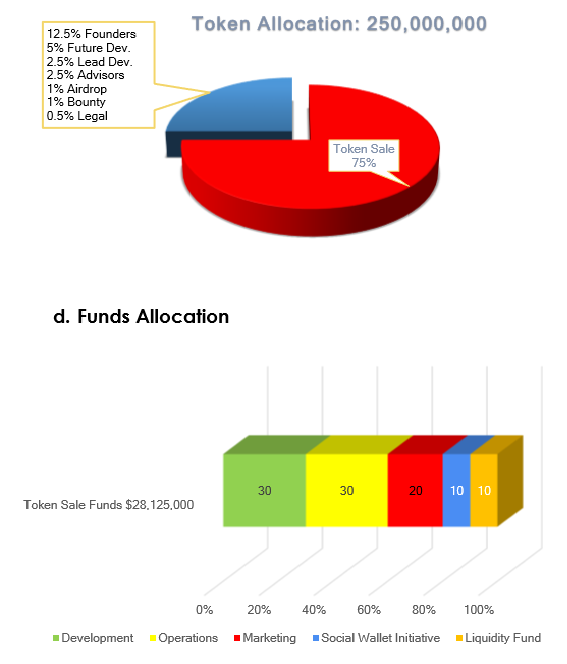 As for what's better to hold? the network is designed on a teeter totter design. Depending on how the network is balanced the payments will shift between the Stakers and the nodes making more.
As for the block rewards.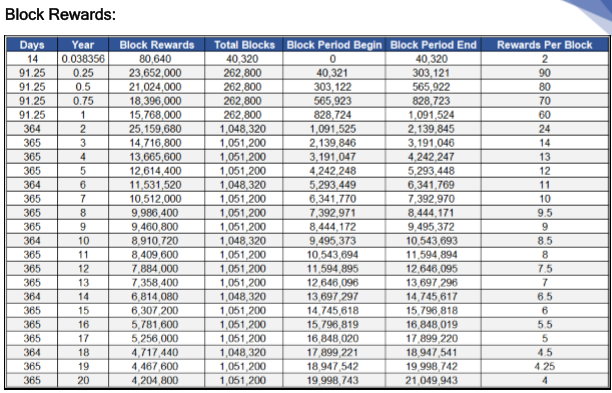 And now, Live Action Video! (Everyone be sure to tell Dave how sexy his voice is fyi!)
Join the discord!
https://discordapp.com/invite/dmUpUmr