The Social Wallet Initiative: When Cryptocurrency Meets Charity!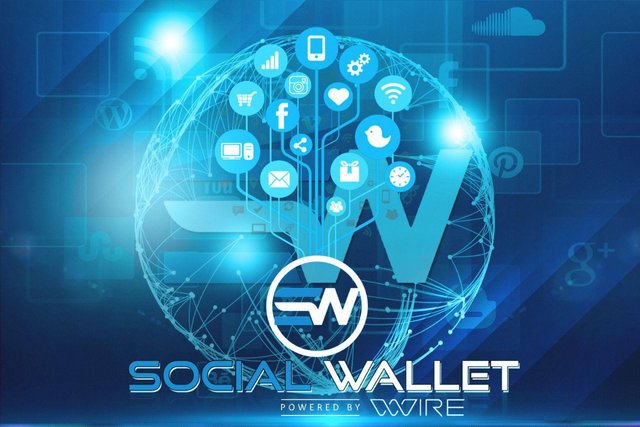 ---
Have a quick look at our brand new video:
Social media sites like Kickstarter, GoFundMe, and Fundly have shown how generous and charitable random strangers on the Internet can be. Social Wallet knows this. We know and understand the potential of blockchain and cryptocurrency, and its ability to change people's lives for the better. We are bringing charitable social media exchanges and cryptocurrency together, to enhance the lives of everyone.
The Social Wallet Initiative: Crypto Giving Back
The Social Wallet Initiative is the passion project that the entire team at Social Wallet truly believes in. There is so much faith and goodwill behind this project that 10% of the funds earned from the WIRE token sale will be allocated to it.
"We value the benevolence of the human spirit, and we want to give back to the communities that have supported us," states Jack Brown, Social Wallet CEO.
The Social Wallet Initiative aims to promote these stories of kindness, innovation, and empathy, in order to foster a community that cares for one another. One way that this will be accomplished is by highlighting exceptional stories of charity and growth. Social Wallet, through this initiative, plans to increase the knowledge of cryptocurrency and the blockchain to people who have not yet adopted cryptocurrency, thus furthering the giving and goodwill experienced through our platform.
What Do I Do? Where Do I Sign Up?
Getting involved with Social Wallet, and the Social Wallet Initiative is as simple as using our platform. Since we have focused on being easy-to-use, considering that we want to introduce as many new people to cryptocurrency as we can, all you have to do is sign up for an account, login, and fund your account with the WIRE token. Once you've done that, you are ready to start sharing and letting the love of charity enfold you.
And how you donate or give is entirely up to you. You're scrolling through your Facebook feed and see that an old friend has run over some glass on the highway on their way to work. All four tires, flat. They don't have the money, and you want to help out. All you do is send them some WIRE through our platform, and they are on their way to a new set of tires.
Your favorite animal shelter, the one you adopted your furry friend from, has rescued a large amount of animals from an abusive situation and posted a profile for each animal on Twitter. Some of the animals are sick, but can get better with the right amount of treatment, and that costs money. You feel your eyes well up, and a weight pressed against your chest. You don't have to send off a check, you just log in to your Social Wallet account and send them some WIRE to get those animals to their loving and caring forever homes.
The Objective
---
Social Wallet, and that Social Wallet Initiative, want to become a place of inclusivity and humanity. Social media has connected the world more than any other technological achievement has. And, it has also made us more caring. We will amplify the positive messages that surround us. The power of cryptocurrency and the blockchain have enabled this to happen, and we plan on celebrating that. Together, through our efforts we can make our world a better place to live for both ourselves and future generations.
The Social Wallet Token Sale
We are in Round 2 of our Token Sale where the bonus is still elevated at 20%. Our platform is fully operational so buying these tokens will give you immediate access to our platform the day after our sale ends on April 28th. If you haven't heard, BuildTeam, our partner, has helped us integrate Steem and SBD as purchase options! Traditional options are available as well such as Bitcoin (BTC), Ethereum (ETH), and Litecoin (LTC). Come join what will be one of the most used blockchain platforms in 2018!
For more information visit us on the web at www.socialwallet.io.
---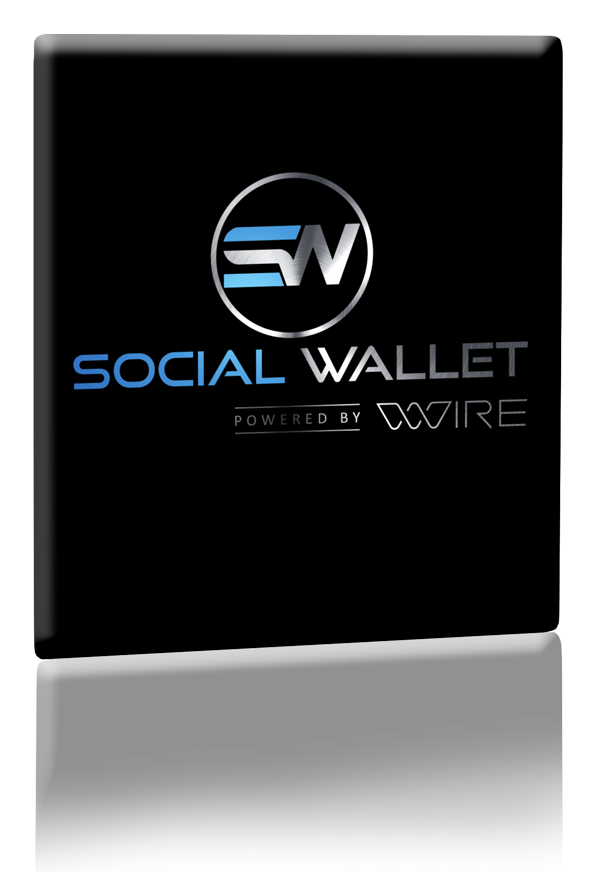 ---
Want to help make a better Steem community? Allow @socialwallet to hold your witness proxy to make the Steem ecosystem better than ever!
Need another option? Try using this simple SteemConnect proxy link!
---
Give us feedback
Social Wallet is a platform that has specifically been created for our users. We want people who have very few technical skills to have an opportunity to join the cryptocurrency community in an easy and fun way. Take a moment to leave a comment below and tell us how we are doing!
---
Join the Social Wallet Discord chat
Do you have questions left unanswered? Would you like to be part of the Social Wallet community? Take a moment and join our discord room by clicking on the 'Join discord chat' button below!

---