Acquiring knowledge and even more have been something we all have been craving for, even though most still believe that the only way to acquire knowledge is by attending classes and gathering in a certain place and a teacher or lecturer will teach or lecture them. The world is now advancing especially in this 21st century, you don'tneed to attend school or coaching center before you can acquire what you wish to learn. We now have online schools with adequate and outstanding tutor as long as you have a solid network and data. I still remember those time I try to make use of coursera to learn and mostly I have to pay and even udemy you still have to pay evenwhen they have some free course. But what if you have the opportunity to earn while learning, won't that be awesome. I will be introducing BitDegree to you.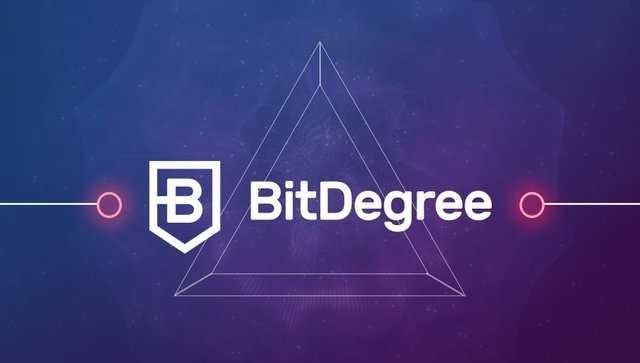 What is BitDegree?
BitDegree is an online educational platform where you can learn and acquire different skills, and job ready digital skills which include graphic design, machine learning, data science and so on. This platform was built by the trio in person of Andrius Putna, Arnas Stuopelis, and Roberto Santana, it was developed on the ethereum blockchain which will allow participants to be rewarded base on every completed educational task. The interesting aspect is that the platform collaborate with the blockchain which allow more transparency and also give students the access to their educational courses anywhere and anytime, not only that, bitdegree provides educational materials that will guide students and make them understand the steps in acquiring their skills. And presently they have earned a place among other stateofthedapps social apps.
Purpose Of The Platform
The main aim of the platform is to give opportunity to students, so they can learn the skills that I'd currently in demand by the labour market and also allowing the host (tutor) to incentivized his course base on his or her personal reasons.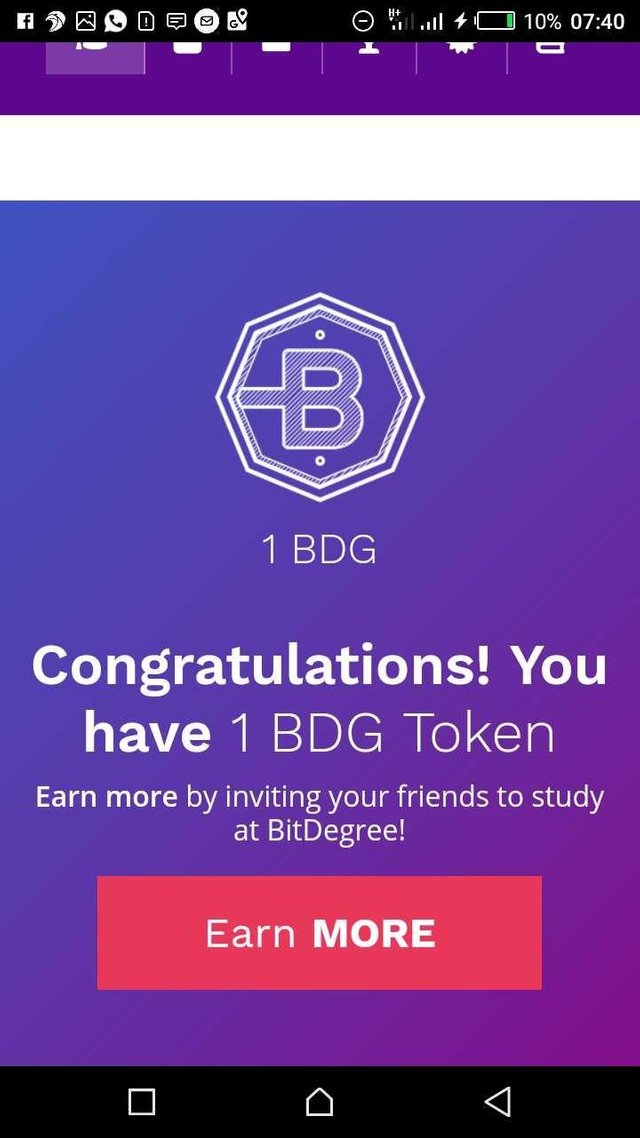 Making Use Of BitDegree
To start using bitdegree like other platforms you will need to download metamask plug-in to easily link your erc wallet to your bitdegree account. Then you will need to visit the BitDegree portal and fill out the necessary details and also set the course you wish to study and also the time you wish to study. You can study during your free time.
There are some free course to learn on the platform and there are some with little fee, you will earn certificate for every course you complete, and you can decide to either make use of the video format or the pdf and you also request to have both of them. And if you have knowledge in a course and which to tutor other students, you can easily apply as an instructor and get paid in cryptocurrency for been an instructor.
BitDegree Vs Udemy Vs Coursera
What make BitDegree unique form other online educational platform. First of all, I have been on the three platform due to my research for more knowledge educationally and I can easily point out what make BitDegree more unique. The world is improving and digital currency is now been accepted, on the two platform Udemy and Coursera, you can't make payment for a course using any Cryptos. On bitdegree, you can easily pay for a course using your crypto coin, and even the instructors can decide to receive their payment also using cryptocurrency.
Not only that, most find it hard to complete a course they apply for because it isn't easy sitting down for hours watching tutorial without been motivated, most members will keep postponing the video till they eventually forget to watch it. Bitdegree decided to put a stop to it by attaching reward to every completed course, this alone can motivate them to watch the course to the end and even gain more.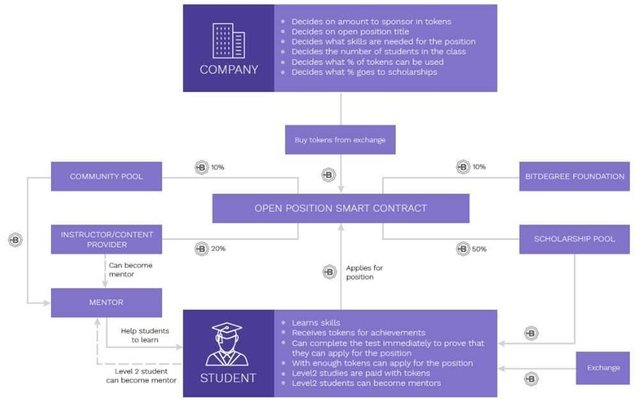 Other benefits:
Better videos are created by the instructors once they know students will finish the course base on the reward attached
students will earn while they learn
business owners will be motivated to make use of the platform to educate their employees base on the motivation from the instructors and students.
Conclusion
Kudos to the team behind this platform, I will gladly say this it the first educational platform (e-learning) I will know, that is being developed on the blockchain and also allowing members to earn while they learn. I am rating them 4/5 because they bring in more transparency to the educational world. There are still some skills that members will love to see on the platform. I know with time everything will be good if not perfect.
Disclaimer: This does not serve as a financial advice. Make sure you make a proper and adequate research first before engaging in investing in any cryptocurrencies or any digital asset. This blog post was done to give entertainment and educative purposes only.