Bundesliga 2020/21 Final Table
It was a very easy league for the Bavarians, as each year Bayern Munich conquer the Bundesliga. This year also, the champions were able to win the title and clinch their 31st Bundesliga title.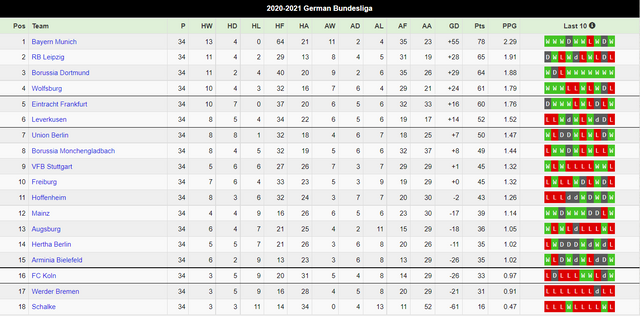 As seen from the above table, Bayern Munich along with RB Leipzig, Borussia Dortmund and Wolfsburg were able to qualify for next year's Champions League group stage. On the other, and unfortunately, FC Koln, Werder Bremen and Schalke were relegated.
Stay tuned for more posts and information about the Bundesliga 2020/21 statistics.