Florentino Perez is crazy about Harry Kane, the scorer of 2017 until reaching the point of offering three important players of Real Madrid, so to close this summer the incorporation will give up his best chips to take him away.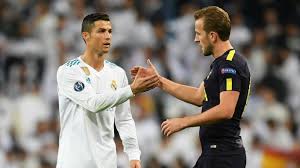 This is reported by Spanish newspapers, which say they would have put on the table 3 options and would be Gareth Bale, which has been said in different media, and Luka Modric surprise that with his age can be exchange, and Kovacic that because of their few minutes could come out. However, the possible departure of Luka Modric would hurt Real Madrid and he would not be forgiven if they took him out in that way.
Although Zinedine Zidane said in a press conference that "I will not ask for a striker, Benzema is fine", Florentino Pérez has the task of bringing a new elite striker.
The operation that Florentino seeks is to give one of its 3 pillars and offer 100 million euros for Harry Kane, since it is too expensive.